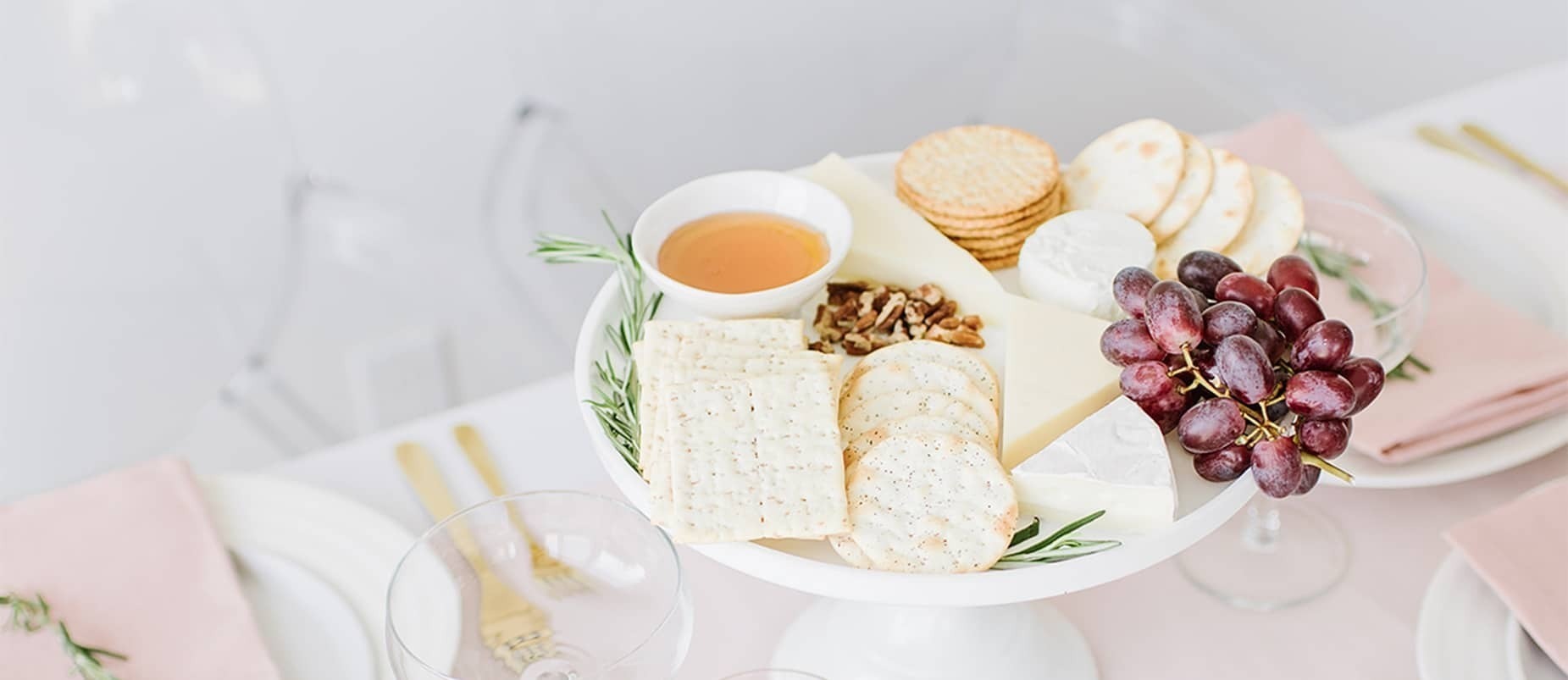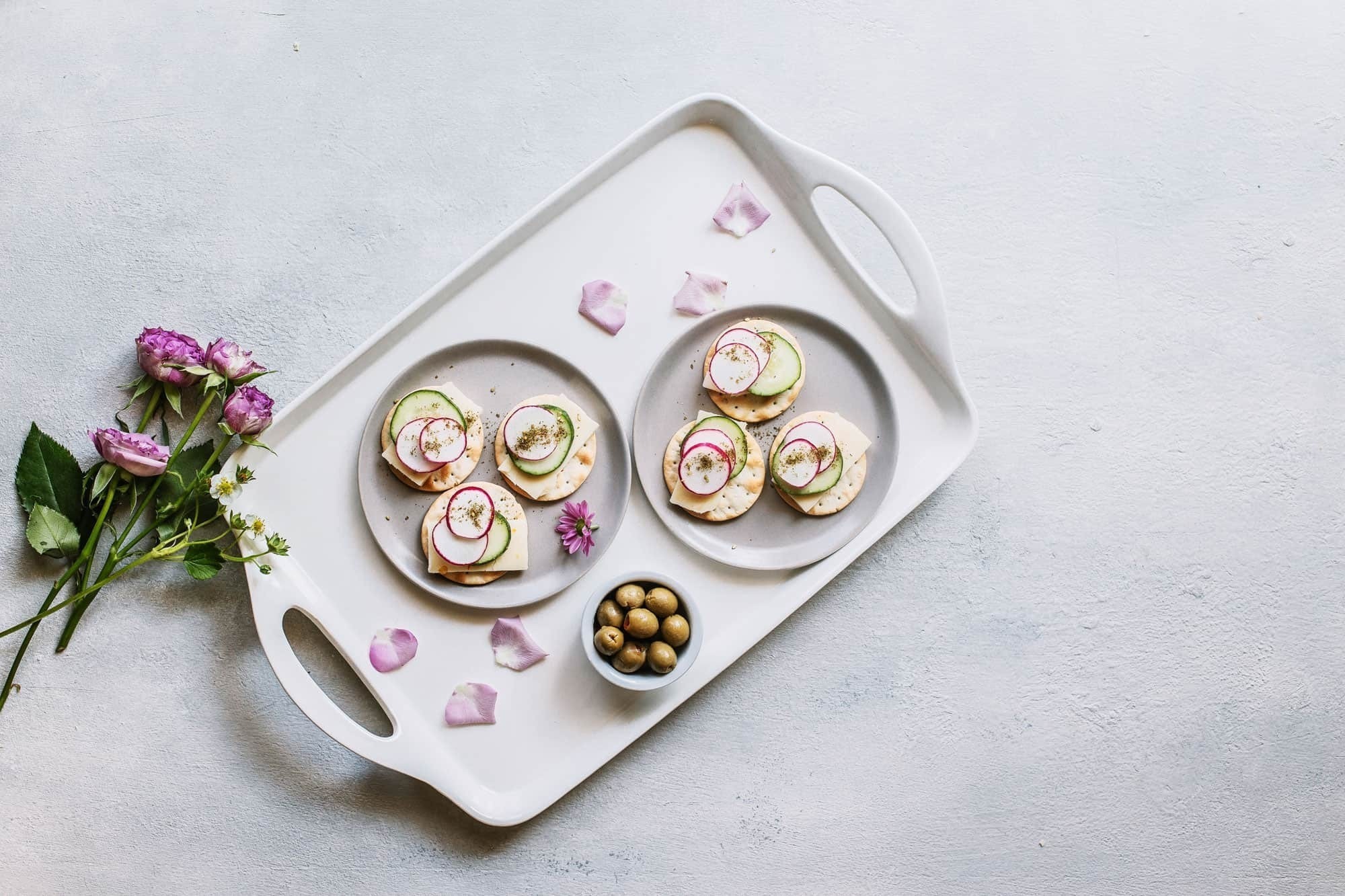 Wellington on
your Table
Ingredients
13 Ounces Sweet Potato Sliced
1/2 Cup Cooked or Smoked Bacon Bits 2 oz
1/3 Cup Salted Butter 3 oz
1 Cup Stoned Wheat Cracker Crumbs 2.5 oz
1/3 Cup Packed Brown Sugar 2 oz
1 Teaspoon Fresh Chopped Rosemary
Instructions
Thinly slice the potatoes or use a mandolin slicer for more even cuts.
In a bowl combine the butter, bacon bits, brown sugar, rosemary. Tossthe potatoes in the mixture to fully and evenly coat.
Fill a shallow baking dish with the potatoes, evenly layering them one ontop of the other, filling any gaps or holes with smaller pieces.
Next pour one cup of cracker crumbs into the bowl that once held thepotato mixture. stir the crackers around in the bowl to coat with anyremaining butter, then pour the crumbs out over the top of the layeredpotatoes. Distributing the crumbs evenly.
Place the dish on the second to lowest rack in the oven and bake at 300degrees for 35-40 minutes, or until slightly brown on top.
Ingredients
1 Cup Wellington Garlic and Herb Cracker Crumbled, 3.5 oz
8 Ounces Italian Seasoned Ground Pork
6 Ounce Firm French Baguette Cubed
8 Ounces Chopped Mushrooms
1/2 Medium Onion, 4 oz Diced
1/2 Cup Fresh Grated Parmesan
1 1/4 Cup Unsalted Vegetable or Beef Broth, 10 oz
1/2 Cup Sour Cream, 4.5 oz
2 Cloves Pressed Garlic
1/2 Teaspoon Salt
1/4 Cup Chopped Parsley
Instructions
In a bowl, combine the baguette and crackers
In a skillet, brown the ground pork. Once cooked, pour it over the breadand crackers in the bowl.
in the same skillet, sauté the mushrooms in the remaining grease fromthe sausage. Once cooked, pour the mushrooms out over the cookedsausage in the bowl.
Lastly, sauté the onions in the same skillet, adding the cooked onions tothe bowl with the sausage and mushrooms.
Add the chopped parsley, 1/2 cup parmesan cheese, two cloves garlicand 1/2 sour cream to the bowl.
Season 1 1/4 cups of vegetable broth with 1/2 teaspoon salt and pour itover the bowl containing the remaining ingredients. Stir together tocombine.
Place the prepared stuffing in an oven-safe baking dish and bake at 350degrees for 30 minutes or until slightly brown on top.
Ingredients
4 Ounces Goat Cheese
4 Ounces Cream Cheese
1/4 Cup Blue Cheese Crumbles 1 oz
1/4 Cup Dried Cranberries 1 oz
1/4 Whole Fuji Apple Finely Grated 2 oz Peeled and Cored
1/2 Cup Finely Chopped Walnuts
Wellington Assorted Crackers
Instructions
In a bowl, combine the cream cheese, goat cheese, blue cheese, driedcranberries, and apple. Whipping the mixture until fully combined, andno lumps remain.
Roll the cheese into a ball, wrap with saran wrap and place in therefrigerator or freezer to set. It's easier to roll the ball in walnuts once it'sfrozen, but if time is limited, it can be rolled in walnuts once it's fullychilled in the refrigerator for an hour.
If frozen, let the ball set at room temperature for 30 minutes beforeserving.
Load more