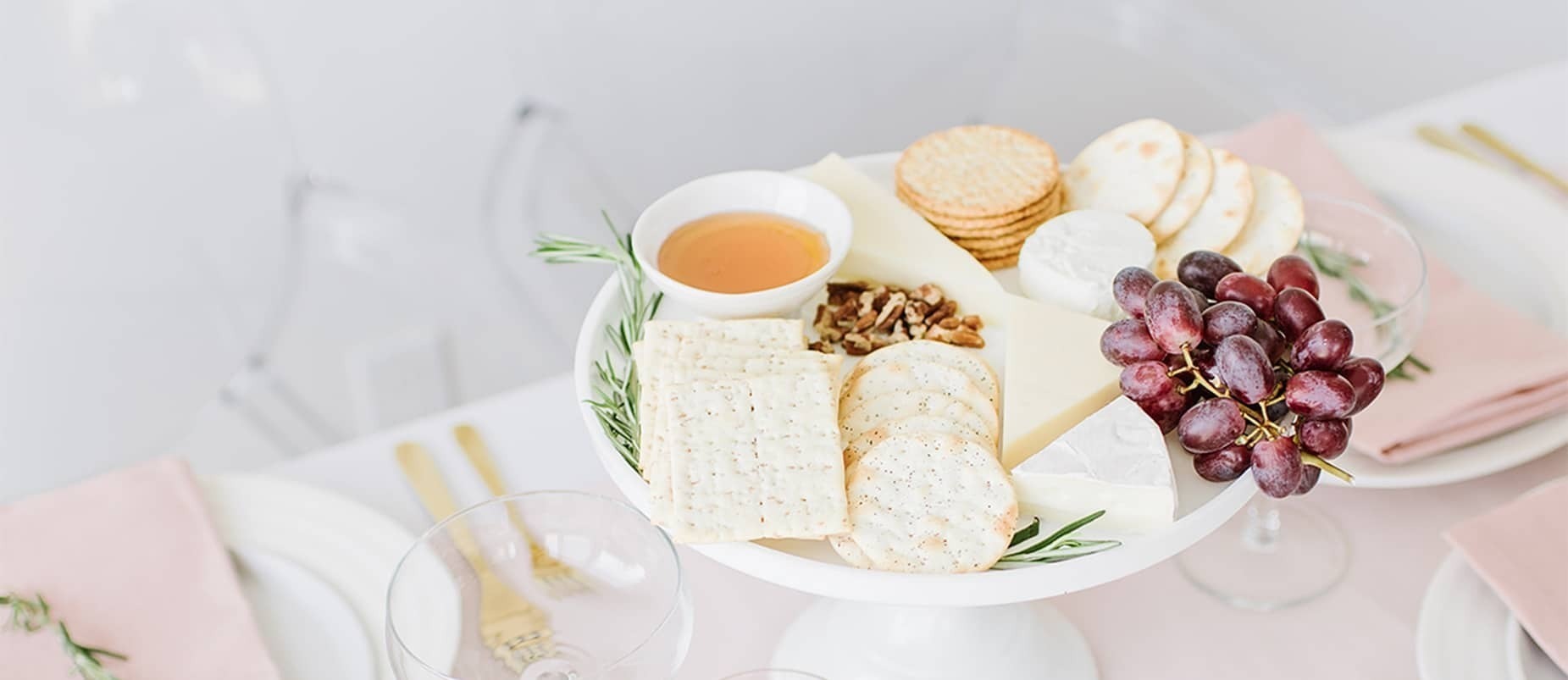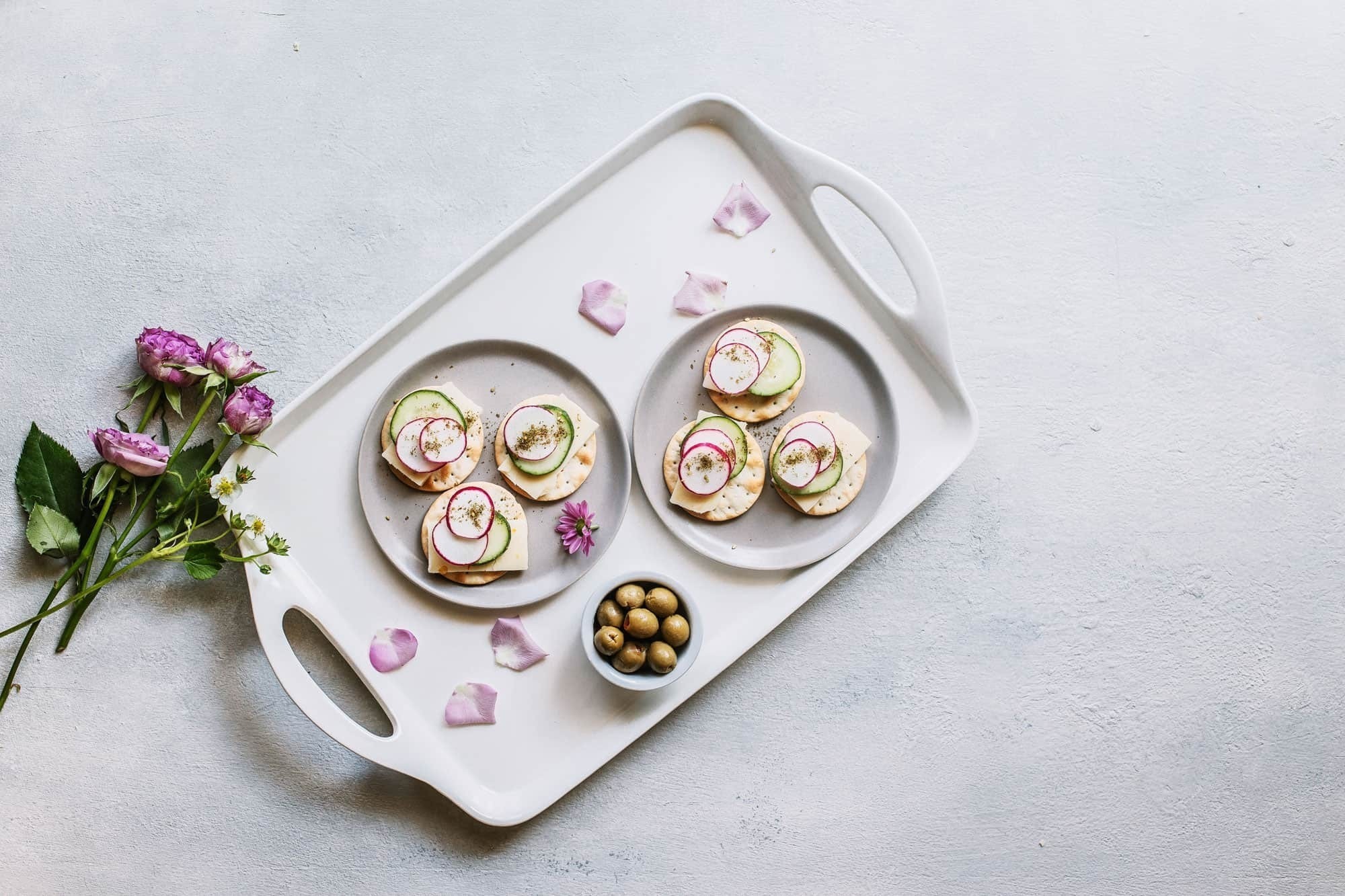 Wellington on
your Table
Ingredients
3 avocados ripe
1/2 lime
1 clove garlic minced
4 tbsp feta in brine crumbled
1 Box Whole Grain Wellington Crackers
6-8 grape tomatoes sliced into halves or quarters
balsamic vinegar glaze
pinch sea salt + ground black pepper
Instructions
Scoop out avocado from skins and put into a bowl. Mince garlic & add to avocado. Add a dash of sea salt & black pepper (to taste). Squeeze juice from half of a lime then use a fork and press avocado + ingredient mix until desired texture achieved! Top Wellington Crackers with mixture.
Ingredients
4 oz cream cheese, at room temperature
6 oz. feta cheese, crumbled ( equal to 1 + 1/3 cup)
⅓ cup plain Greek yogurt
2-3 cloves garlic
1 Pinch dried dill
1 Pinch dried oregano
1 tablespoon lemon juice
1 Roma tomato, diced
Chopped parsley or fresh dill, to garnish
Black pepper, to taste
Wellington Stoned Wheat Crackers
Instructions
Beat the room temperature cream cheese In a food processor until it's smooth.
Add the feta, cream cheese, Greek yogurt, garlic, dill, oregano, and lemon juice. Beat until well-combined.
To Serve Cold: Pour the dip into a serving bowl and chill in the fridge for a minimum of 30 minutes. Top with top with tomato, parsley, and black pepper prior to serving.
To Serve Warm: Preheat the oven to 350 degrees. Transfer to a baking dish and bake, covered, for 25 minutes. Transfer to a serving dish and top with diced tomatoes and freshly ground pepper.
Serve with Wellington Stoned Wheat Crackers.
Ingredients
1 lb. raw shrimp, peeled, tails removed, diced
3/4 cup lime juice, fresh (about 6 limes)
1/4 cup red onion, diced
1/2 cup cucumber, diced and peeled
1 jalapeno, seeds removed, diced
2 roma tomatoes, seeds removed, diced
2 tbsp cilantro, chopped
2 tbsp mayo
1 California Avocado, sliced
1 box of Wellington Stoned Wheat Crackers
Salt, to taste
Instructions
Combine the raw shrimp and lime juice in a large bowl, so lime juice covers shrimp completely. Let sit for 15 minutes, or until shrimp is no longer grey. Drain (DO NOT RINSE) shrimp and discard lime juice.
Combine the onion, cucumber, jalapeño, tomato, and cilantro in a large bowl. Add the shrimp and mayo and stir to combine.
Serve on wellington stoned wheat crackers with slices of avocado on top. Season with salt to taste. Enjoy!
Load more