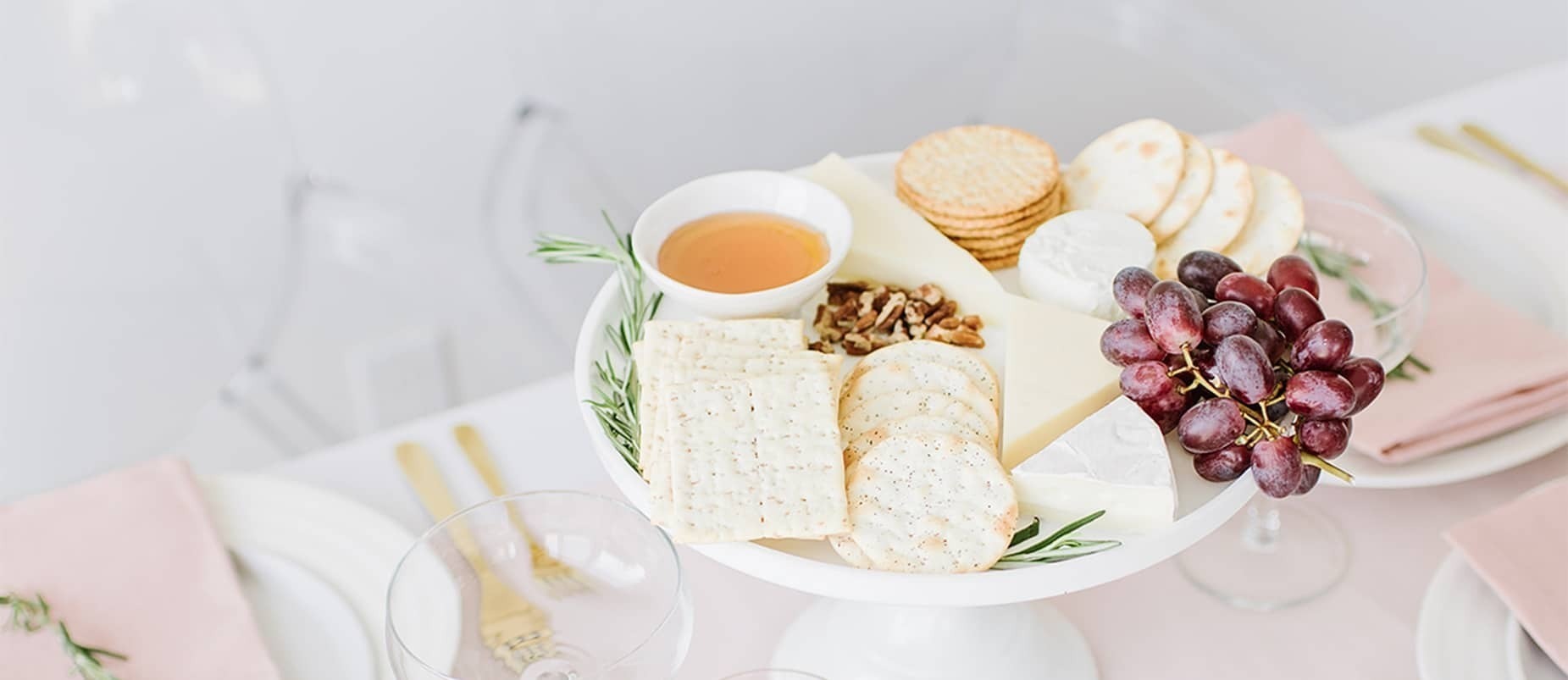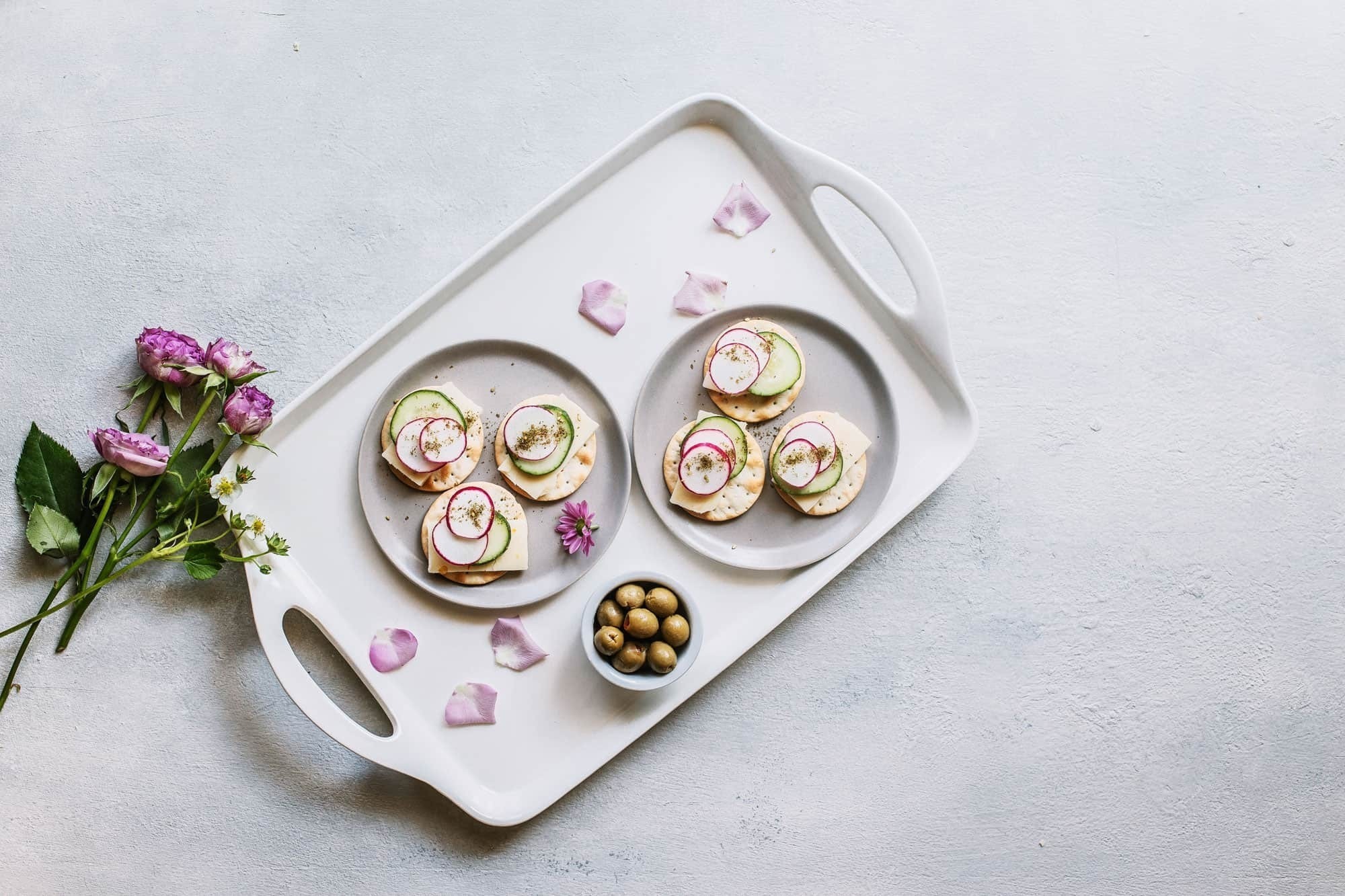 Wellington on
your Table
Ingredients
1 box of Wellington Toasted Sesame Water Crackers
2 Montchevre® Natural Goat Cheese Log, at room temperature
2 tablespoons honey, plus more for drizzling
1/4 cup coarsely chopped toasted pecans
1/2 teaspoon fresh thyme leaves
Sea salt and freshly cracked black pepper
Instructions
Mix the goat cheese and honey together until relatively smooth. It's okay if it's a little crumbly.
Spread the goat cheese mixture on the Toasted Sesame Water Crackers. Top with chopped pecans, fresh thyme leaves and a pinch of sea salt and freshly cracked black pepper, if desired.
Before serving, drizzle each cracker with honey.
Ingredients
Carrots
Lettuce
Red and green grapes
Almonds
Apples slices
Pear
Pecans
Dried Cherries
Wellington Traditional Water Crackers
Instructions
Start by laying lettuce out on a board in a half circle shape at the top.
Next, layer carrots, grapes, and cheese in the same half circle shape.
Add the pear in the lower center, and place to pecans underneath as legs. Fill in empty spaces with Wellington Traditional Crackers, apple slices, and dried cherries.
Ingredients
1 box Wellington™ Assorted Crackers
1/2 cup Cranberry Sauce
1 wheel Brie Cheese, cut into thin wedges
5 large Cooked Turkey Slices
1/2 cup Stuffing
Fresh Thyme Leaves
Instructions
Start by adding Wellington™ Assorted Crackers on a serving platter.
Top each cracker with cranberry sauce, followed by a thin wedge of brie cheese, a small piece of leftover turkey, and stuffing.
Garnish with fresh thyme leaves and enjoy.
Load more