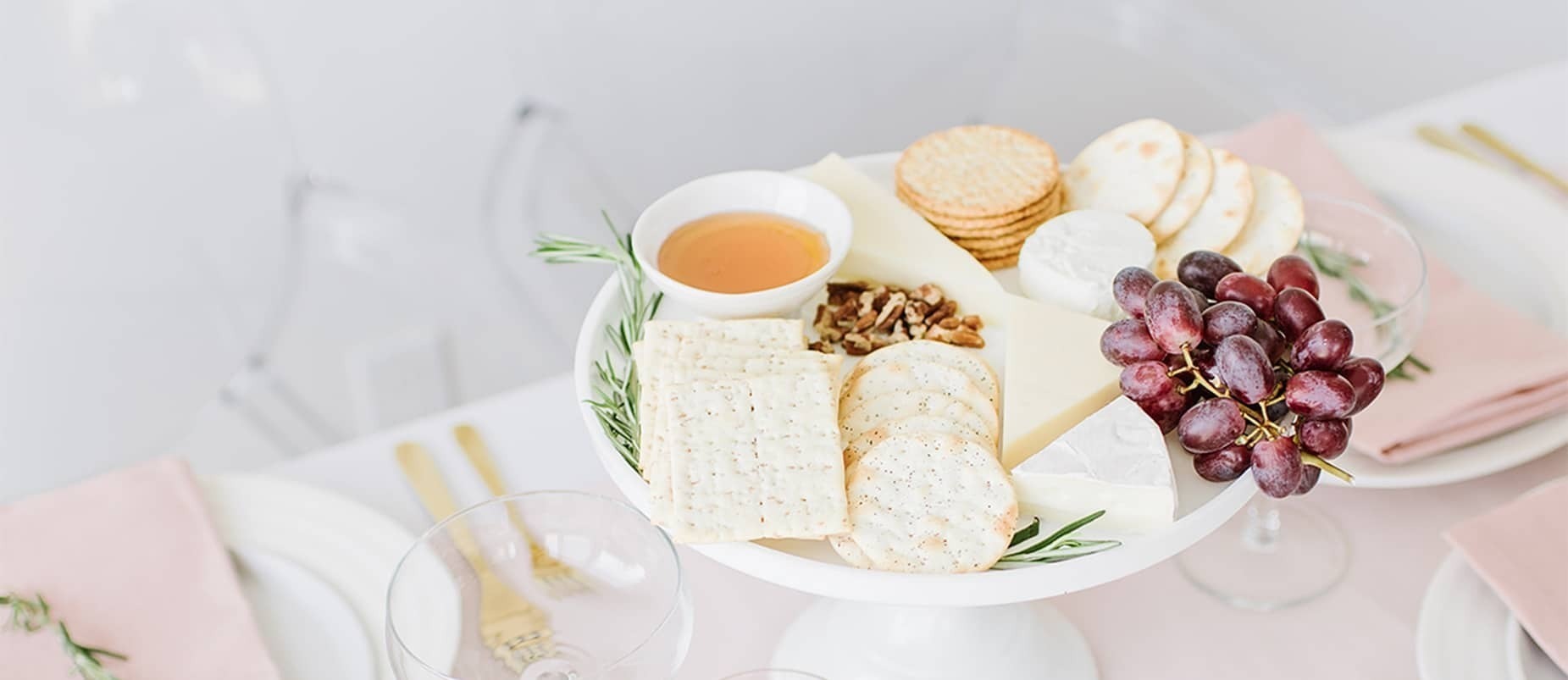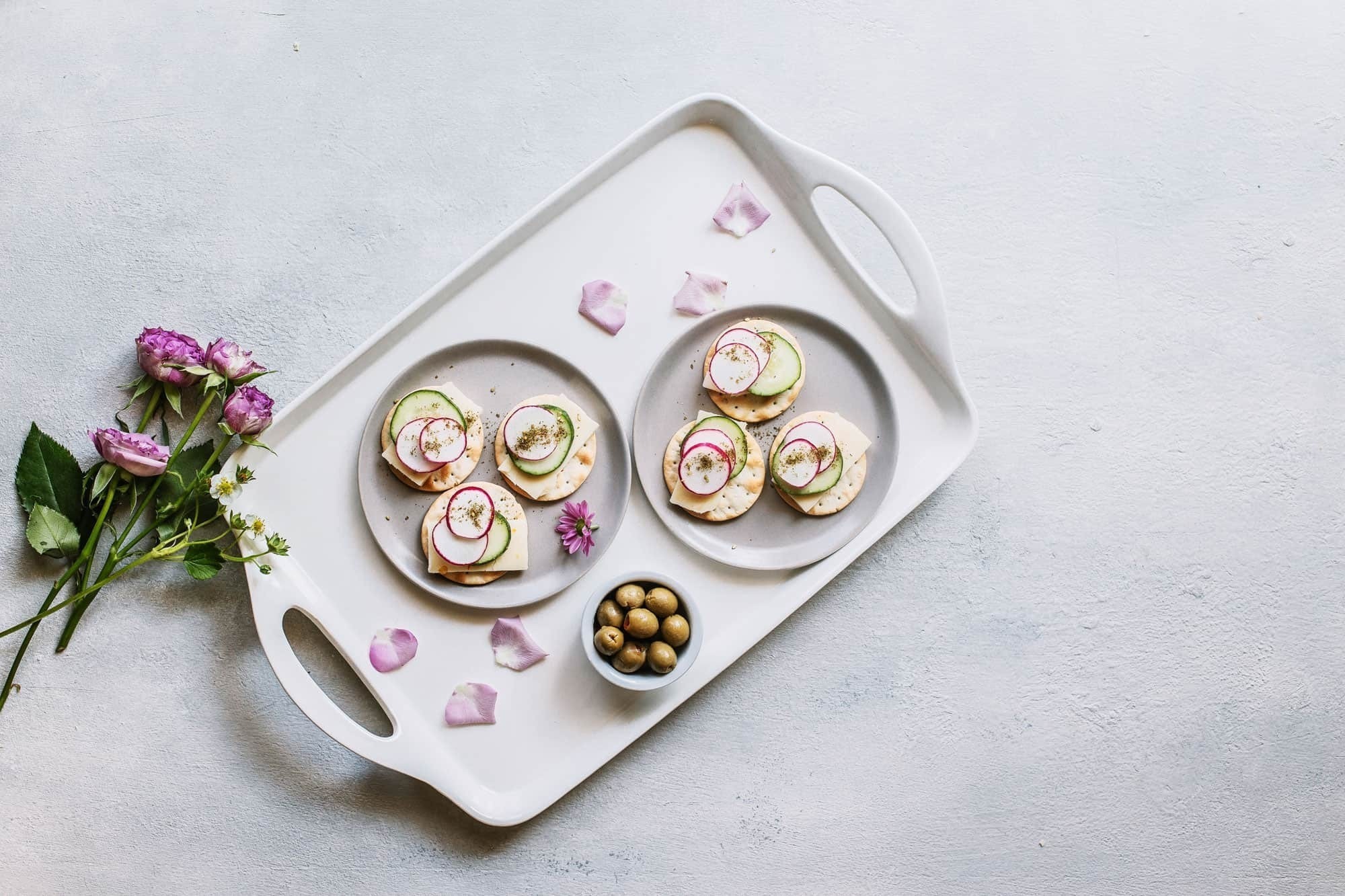 Wellington on
your Table
Ingredients
For the Cream Cheese Mixture:
4 ounces low-fat cream cheese softened to room temperature
1 clove garlic very finely minced
1/4 tsp dried basil
1/2 tsp dried thyme
a pinch each of sea salt and pepper
For the Bruschetta:
5 small Roma tomatoes seeded and finely chopped
1/2 tsp dried parsley
1/4 tsp dried oregano
1/4 tsp dried thyme
1 pinch dried sage
1 clove garlic very finely minced
pinch each of sea salt and pepper
25 Wellington Crackers of your choosing
Chopped fresh parsley for garnish optional
Instructions
Add the cream cheese, minced garlic, basil, thyme, and salt and pepper to a bowl and mix everything together until well blended. Set the cream cheese mixture aside.
To make the bruschetta mixture, add the finely chopped tomatoes to a separate bowl along with the parsley, oregano, thyme, sage, minced garlic and salt and pepper. Toss everything together well until the spices are evenly distributed.
Assemble the bruschetta bites by spreading a little bit of the cream cheese mixture onto each of the Wellington Crackers. Add a spoonful of the bruschetta mixture on top of the cream cheese mixture, top with some fresh chopped parsley, and serve!
Ingredients
Chipotle Shrimp:
1lb. large raw shrimp, peel and deveined
1/2 teaspoon smoked paprika
1/2 teaspoon ground cumin
1/2 teaspoon sea salt
1/4 teaspoon chipotle chili powder
1 tablespoon olive oil
Guacamole:
4 small avocados
1/2 cup cilantro
juice of 1 lime (about 2–3 tablespoons)
1 1/2 tablespoons red wine vinegar
1/2 teaspoon red pepper flakes
salt to taste
To assemble:
Wellington Crackers
Instructions
To prepare the Guacamole: Add avocado, cilantro, lime juice, red wine vinegar, red pepper flakes, and salt to a food processor or blender. Lightly pulse until the mixture is smooth. Set aside.
To prepare the Chipotle Shrimp: In a small bowl, add shrimp, smoked paprika, ground cumin, sea salt, and chipotle chili powder. Toss the shrimp to coat in the seasoning blend.
Heat a large skillet to medium high heat. Add olive oil to the pan and then place the shrimp. Cook shrimp for 2-3 minutes per side.
Assemble the bites. Top each Wellington Cracker with a dollop of guacamole, one shrimp, and garnish with fresh cilantro.
Serve
Load more