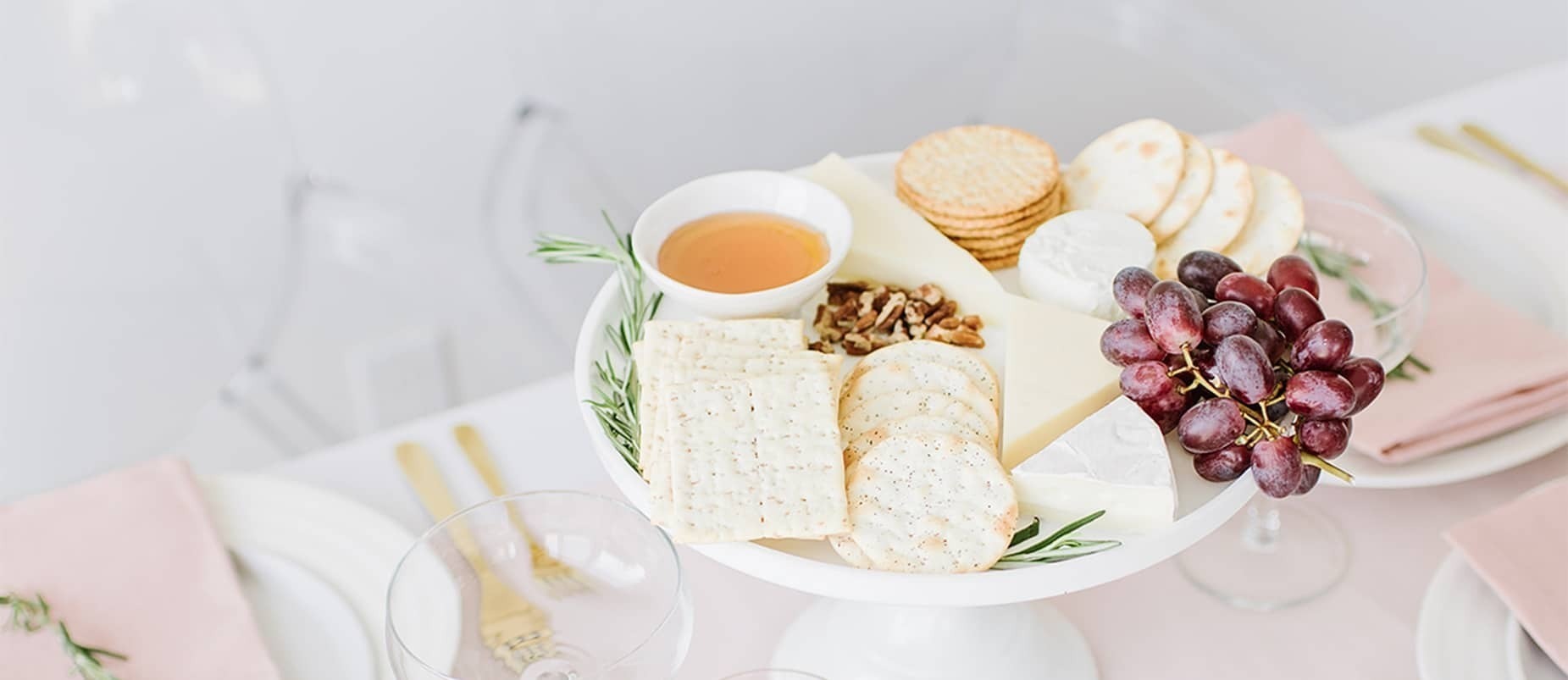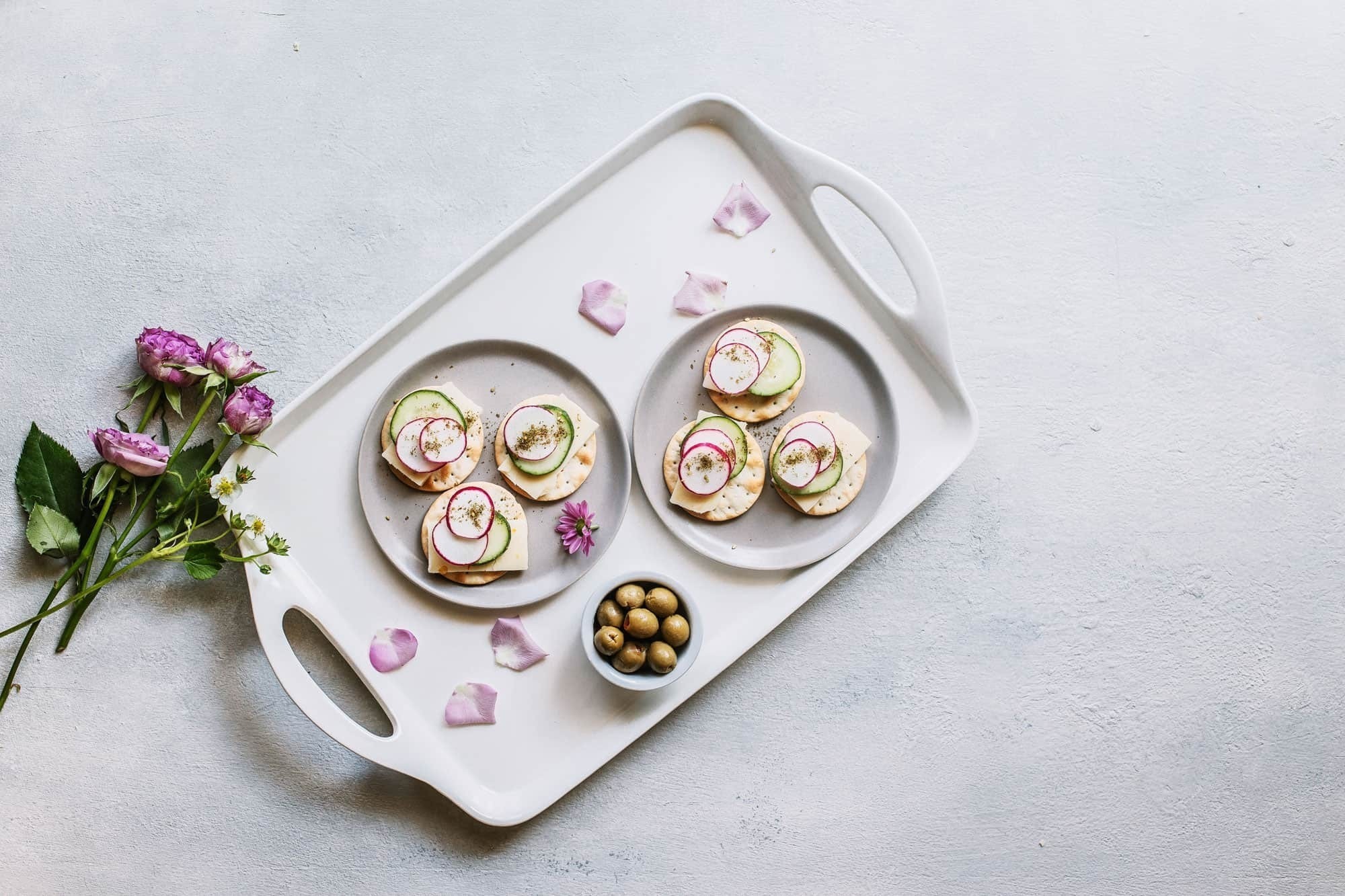 Wellington on
your Table
Ingredients
3 tbsp unsalted butter
1 large sweet onion, diced
2 tbsp Worcestershire sauce
1 cup sour cream
1/2 cup mayonnaise
1/2 tsp salt
1/2 tsp ground black pepper
1/8 tsp cayenne pepper powder
Wellington Assorted Crackers
Instructions
In a large cast-iron skillet, melt butter over medium-low heat. Add onions and cook, stirring often, for about 25 minutes, or until onions are caramelized and golden brown
Add Worcestershire sauce, making sure to scrape the bottom of the pan to release any brown bits. Let cool for about 10-15 minutes.
Meanwhile, in a large mixing bowl, combine sour cream, mayonnaise, salt, pepper, and cayenne. Stir to combine. Stir in cooled onions until incorporated.
Serve onion dip at room temperature with Wellington Assorted Crackers, or refrigerate for 2 hours and serve completely cool.
Ingredients
Wellington Traditional Water Crackers
1 lb ground beef
1 packet of taco seasoning
! tomato, diced
1 jalapeno, diced
½ cup of Mexican blend cheese
½ cup of guacamole
Instructions
Brown beef in a skillet over medium heat. Once cooked through, drain and add taco seasoning. Stir until fully coated.
Spoon the ground beef onto each Wellington Cracker.
Next top with cheese, a piece of tomato, a small piece of jalapeno, and a spoonful of guacamole.
Ingredients
8 oz Hot Smoked Salmon
8 oz Cream Cheese, softened
2 oz Goat Cheese
1 tbsp Horseradish
1 Canned Beet, chopped very fine
1 tbsp Everything Bagel Seasoning
3 tbsp Chives, chopped
2 tbsp Capers
1-2 Boxes Wellington Crackers
Instructions
Remove the skin from the salmon, shred, and set aside.
Stir the cream cheese and goat cheese together until combined, then separate into two bowls, equal amounts.
In the first bowl, add 2 TBSP of the chives, and the everything bagel seasoning, mix to combine. In the second bowl, add the horseradish and beet, stir to combine.
Line 1 8" round pan or 2 4" pans with plastic wrap, then layer in the ingredients. Layer salmon first, then the everything bagel cream cheese, more salmon, then the horseradish and beet cream cheese.
Place into the freezer for 10 minutes to firm up. Then flip the dip out onto a serving tray, and carefully remove the plastic wrap. Top with remaining chives and capers. Serve with Wellington Crackers.
Load more