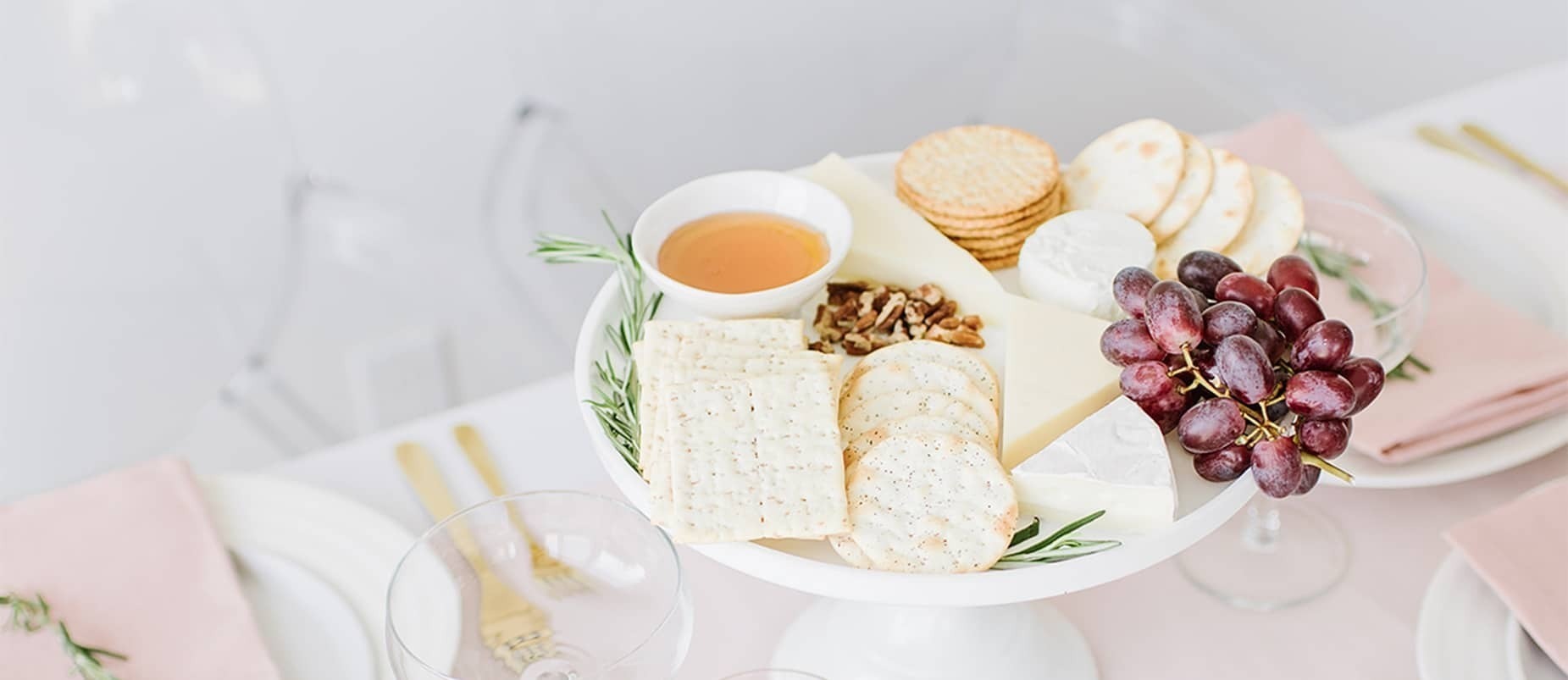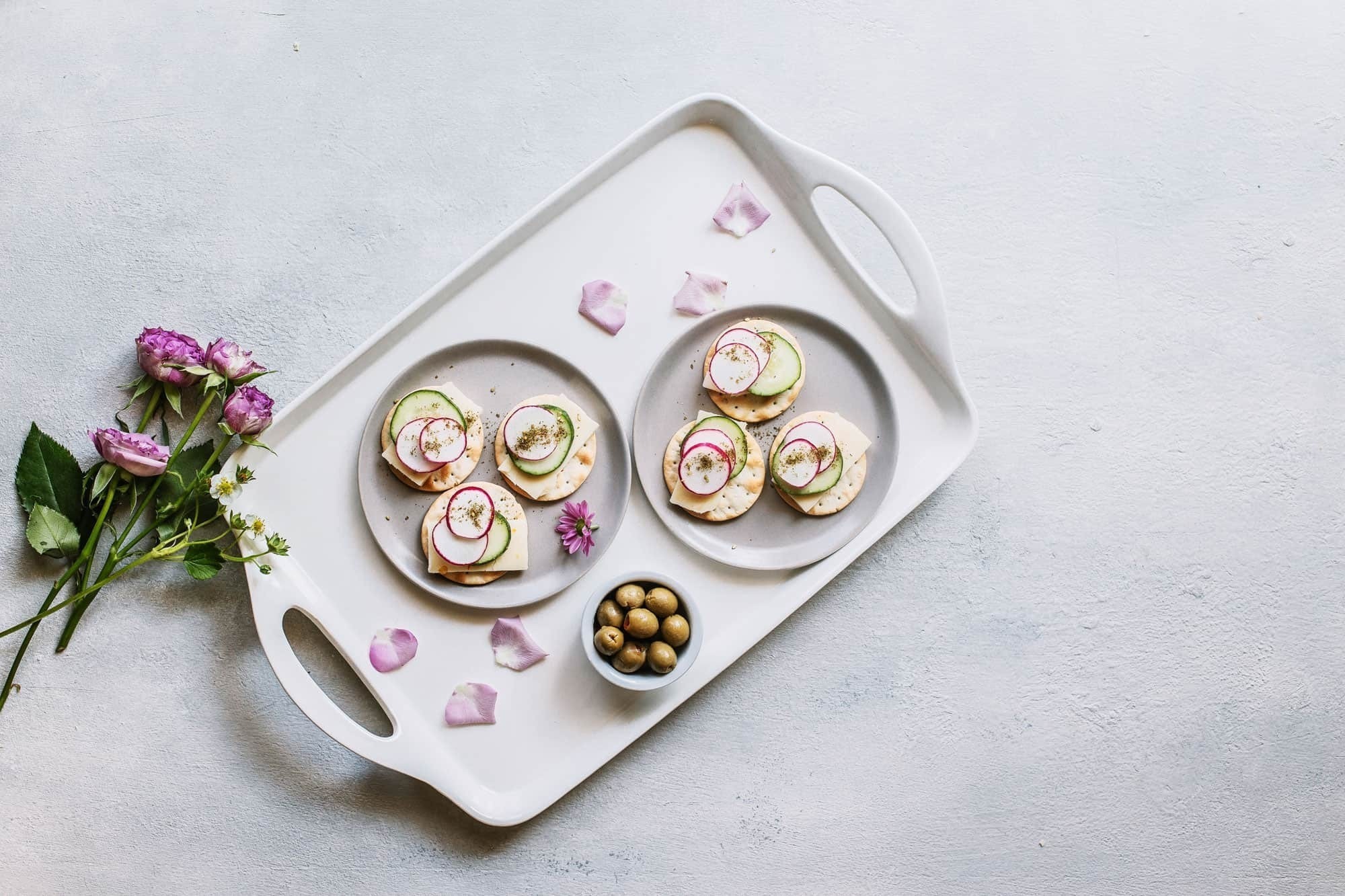 Wellington on
your Table
Ingredients
16 ounce can refried beans
2 tablespoons taco seasoning
1/4 cup taco sauce
guacamole: (1 ripe avocado, 1 teaspoon lime juice, 1/2 teaspoon salt, pinch garlic powder)
1/2 cup sliced ripe black olives
1 cup shredded cheddar
1/2 cup chopped ripe tomato
1 green onion (thinly sliced)
1/2 cup sour cream
2-3 tablespoons milk
Wellington Assorted Crackers
plastic spider ring
Instructions
Stir together the refried beans, taco seasoning and taco sauce; warm the beans up.
Spread beans in the bottom of a glass pie plate.
Mash the avocado and stir together with the lime juice, salt and garlic powder.
Spread guacamole over the top of the beans.
Mix sour cream with enough milk to make it thin and easy to come out of the squirt bottle.
Draw spider web on the top of the guacamole with the sour cream.
Sprinkle olives, cheese, tomato and green onion around the edges.
Place spider in the center for decoration. Be sure to remove this before eating!
Serve taco dip with Wellington Assorted Crackers.
Ingredients
1 cup non fat greek yogurt
2 tablespoons sriracha sauce (or however spicy you like)
Juice of half a lime
Salt and Pepper to Taste
1/4 c cream cheese
1 can medium or large olives
Wellington Cracked Pepper Crackers
Instructions
Mix all ingredients together in a bowl, let it sit in the fridge to allow flavors to combine a few hours prior to serving.
Add the mixture to a piping bag
On a Wellington Cracked Pepper Cracker, pipe the mixture onto the cracker. Cut an olive in half, using one half for the body and the other half you are going to cut into thin slivers for the legs. A spider has eight legs, so you will need eight slivers.
Repeat this process on all crackers
Ingredients
olive oil for brushing
2 oranges, sliced
1/4 cup + 1 tablespoon honey
1-2 teaspoons lemon zest + 2 tbs juice to your taste
1 tablespoon fresh thyme leaves
Wellington Assorted Crackers
1 cup whole milk ricotta cheese whipped in the food processor, if desired
2 ounces prosciutto, torn (optional)
flaky sea salt and black pepper
Instructions
Preheat the broiler to high. Rub a baking sheet with oil. Arrange the orange slices in a single layer, drizzle with 1 tablespoon honey. Place under the broiler for 5-8 minutes, watching closely, until the oranges are beginning to char.
Meanwhile, heat together the 1/4 honey, lemon zest + juice, and thyme in a small saucepan over low heat.
On each Wellington Cracker, spread the ricotta, top with roasted oranges, prosciutto, and drizzle with the honey mixture. Season with salt and pepper.
Load more