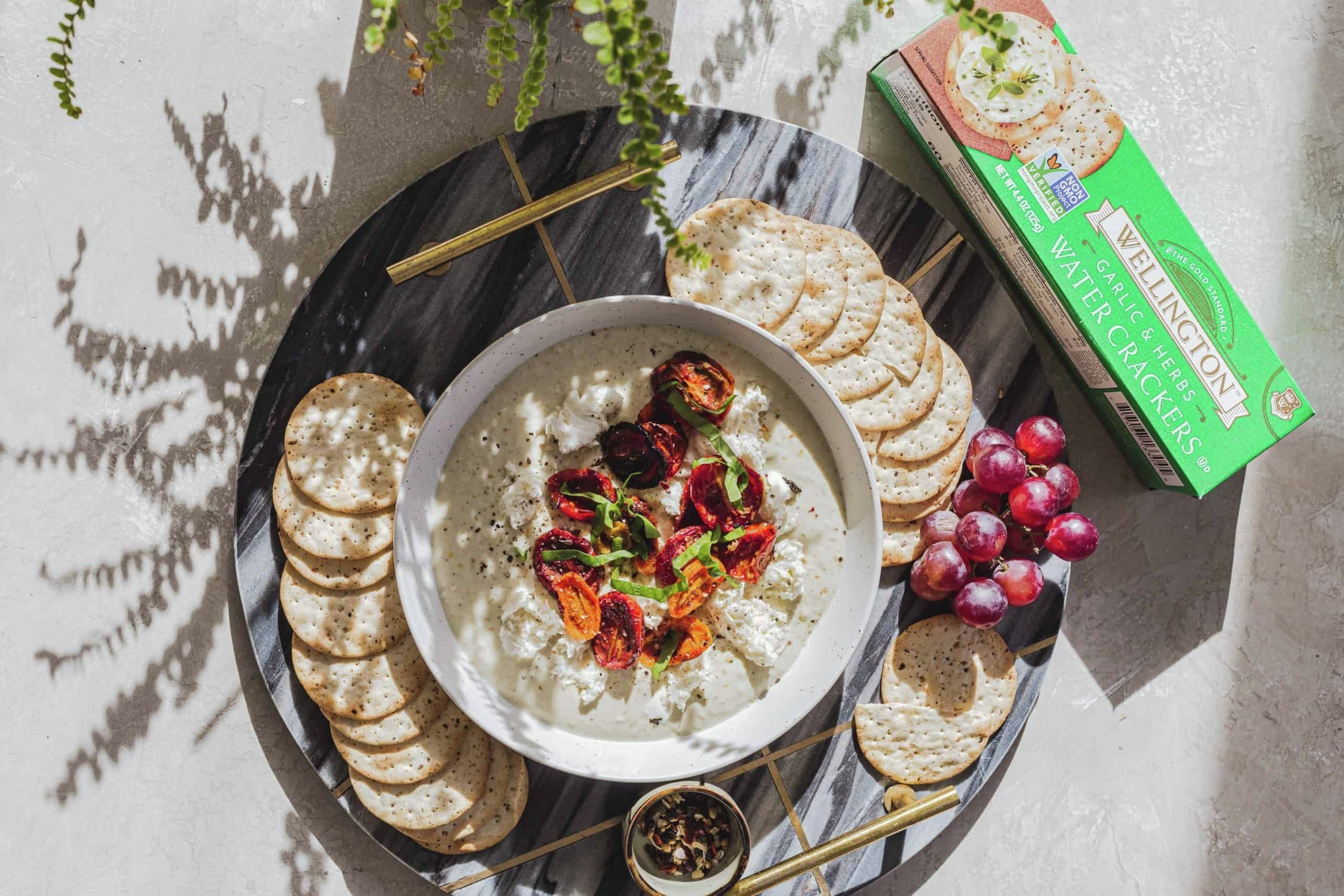 Yogurt Pesto Dip
Takes , serves 6.
Ingredients
2 cups cherry tomatoes, halved
½ teaspoon salt
½ teaspoon sugar
2 tablespoons olive oil
5 ounces plain full-fat yogurt
2 tablespoons prepared pesto
4 ounces burrata, patted dry with paper towels
Wellington Crackers
Instructions
Preheat the oven to 400F and arrange the tomatoes on a small baking sheet. Sprinkle with the salt and sugar and drizzle with the olive oil.
Roast the tomatoes for 20 minutes until wilted slightly. This can be done in advance.
Meanwhile, mix the pesto with the yogurt. Taste, and add a few pinches of salt to your preference.
Assemble the dish. Spread the pesto yogurt in a shallow bowl or plate. Tear the burrata over the top into bite-sized pieces, dripping the cream from the inside over the pesto as you go.
Sprinkle the burrata with salt and pepper and add a few drops of olive oil to the plate if you'd like. Garnish with fresh basil.
Top with the roasted tomatoes and serve with Wellington Crackers!