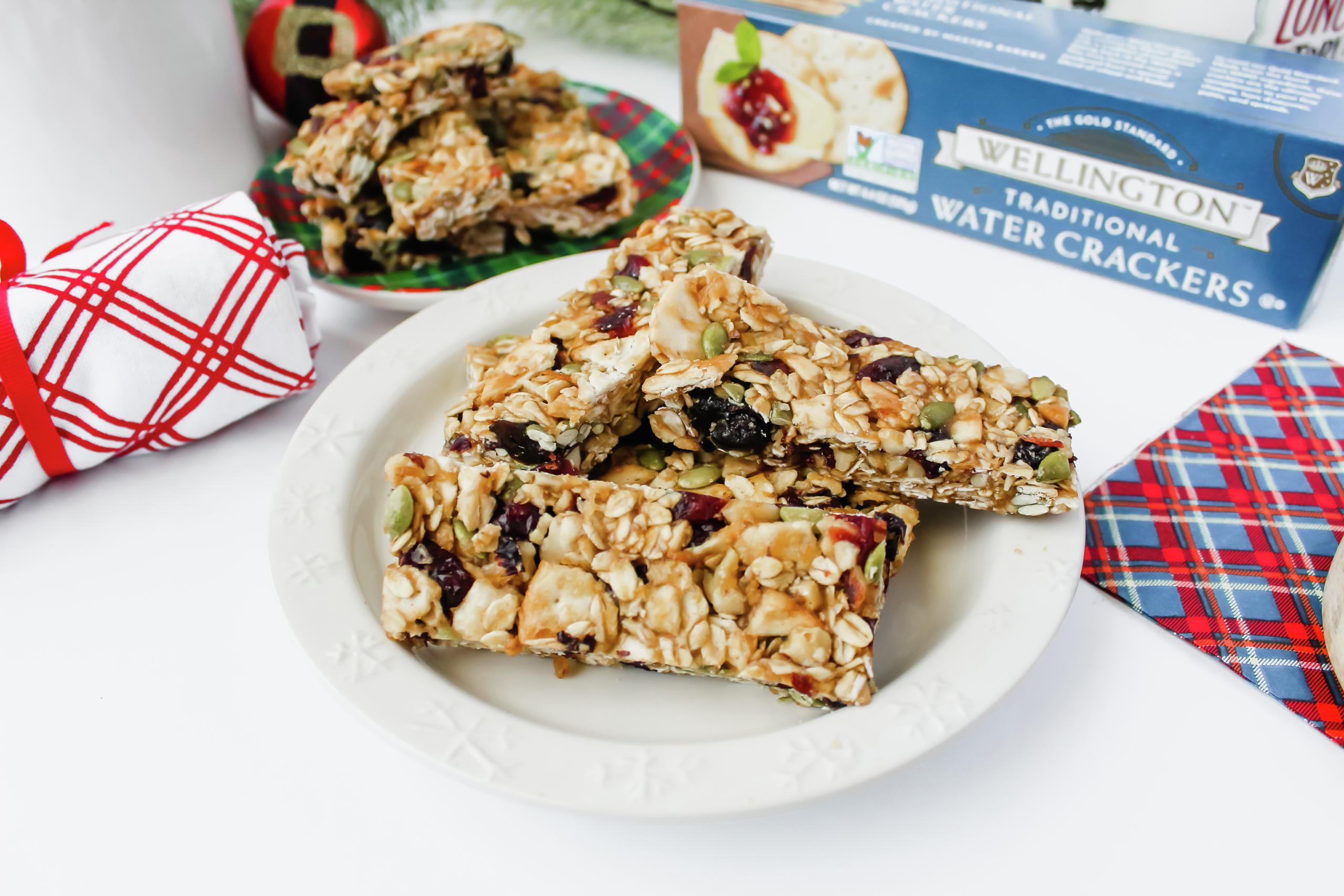 Winter Morning Granola Bars
Takes , serves 4.
Ingredients
1 cup rolled oats
2/3 cup crushed Wellington Traditional Water Crackers
1/4 cup pumpkin seeds
1/3 cup chopped hazelnuts
1/3 cup dried cherries
1/3 cup dried cranberries
1/4 cup salted butter
1/4 cup honey
1/4 cup agave
1/2 cup light brown sugar
1 tsp vanilla extract
Instructions
Preheat oven to 350 degrees.
Place the first 6 ingredients in a large mixing bowl and mix well.
In a medium-size saucepan on medium heat add butter and melt.
Add remaining ingredients and stir to combine. Bring to a boil and reduce heat to simmer for 3 minutes.
Remove from heat and pour over oat and cracker mixture. Mix thoroughly.
In an 8×8 baking pan lined with parchment paper, press granola mixture into the pan
Place in the oven and bake for 20 minutes. Remove from oven and refrigerate for 1 hour. This will make the granola bars easier to cut.
Remove granola from pan and peel off the parchment paper. Place on cutting board and cut into 10 bars.
Place in a container and line each layer with parchment paper to prevent them from sticking to each other.