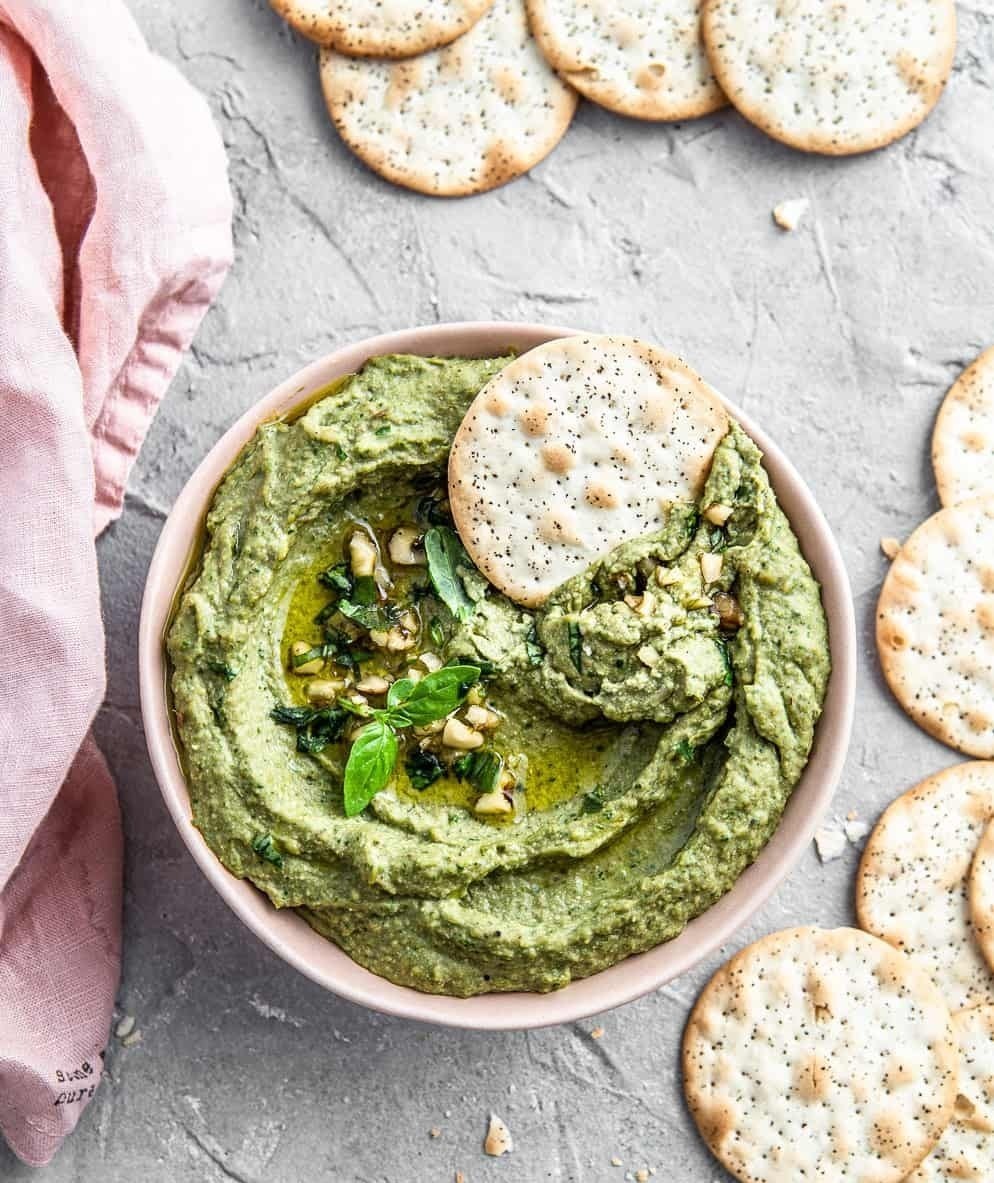 White Bean Kale Dip
Takes , serves 4.
Ingredients
1 can cannellini beans rinsed and drained
2 cups kale
1/2 cup basil + more for garnish
1/4 cup + 1 tbsp DaVinci extra virgin olive oil
4 tbsp nutritional yeast
3/4 cup walnuts, toasted and divided
3 garlic cloves
2 tbsp lemon juice
3/4 tsp pink salt or more to taste
black pepper
Wellington Cracked Pepper Water Crackers
Instructions
Toast walnuts on a hot pan until golden brown. Let them cool completely.
In a high-speed blender or food processor, combine 1/2 cup toasted walnuts and all the rest of ingredients and blend until smooth. Add more olive oil or a splash of filtered water if you prefer a more liquidy consistency.
Place in a bowl, drizzle with olive oil and garnish with walnuts and fresh basil.