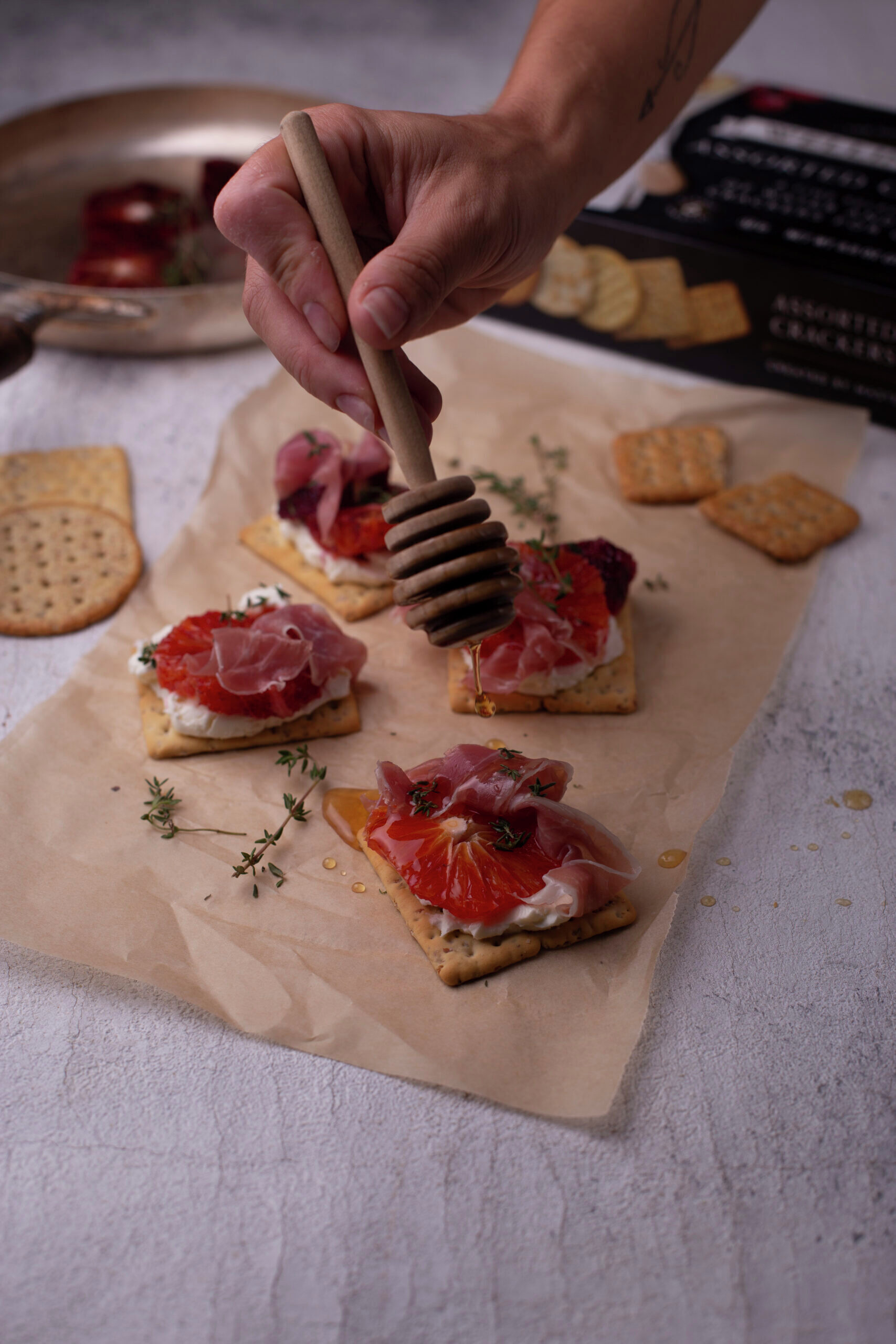 Whipped Ricotta with Blood Oranges and Honey
Takes , serves 6.
Ingredients
olive oil for brushing
2 oranges, sliced
1/4 cup + 1 tablespoon honey
1-2 teaspoons lemon zest + 2 tbs juice to your taste
1 tablespoon fresh thyme leaves
Wellington Assorted Crackers
1 cup whole milk ricotta cheese whipped in the food processor, if desired
2 ounces prosciutto, torn (optional)
flaky sea salt and black pepper
Instructions
Preheat the broiler to high. Rub a baking sheet with oil. Arrange the orange slices in a single layer, drizzle with 1 tablespoon honey. Place under the broiler for 5-8 minutes, watching closely, until the oranges are beginning to char.
Meanwhile, heat together the 1/4 honey, lemon zest + juice, and thyme in a small saucepan over low heat.
On each Wellington Cracker, spread the ricotta, top with roasted oranges, prosciutto, and drizzle with the honey mixture. Season with salt and pepper.