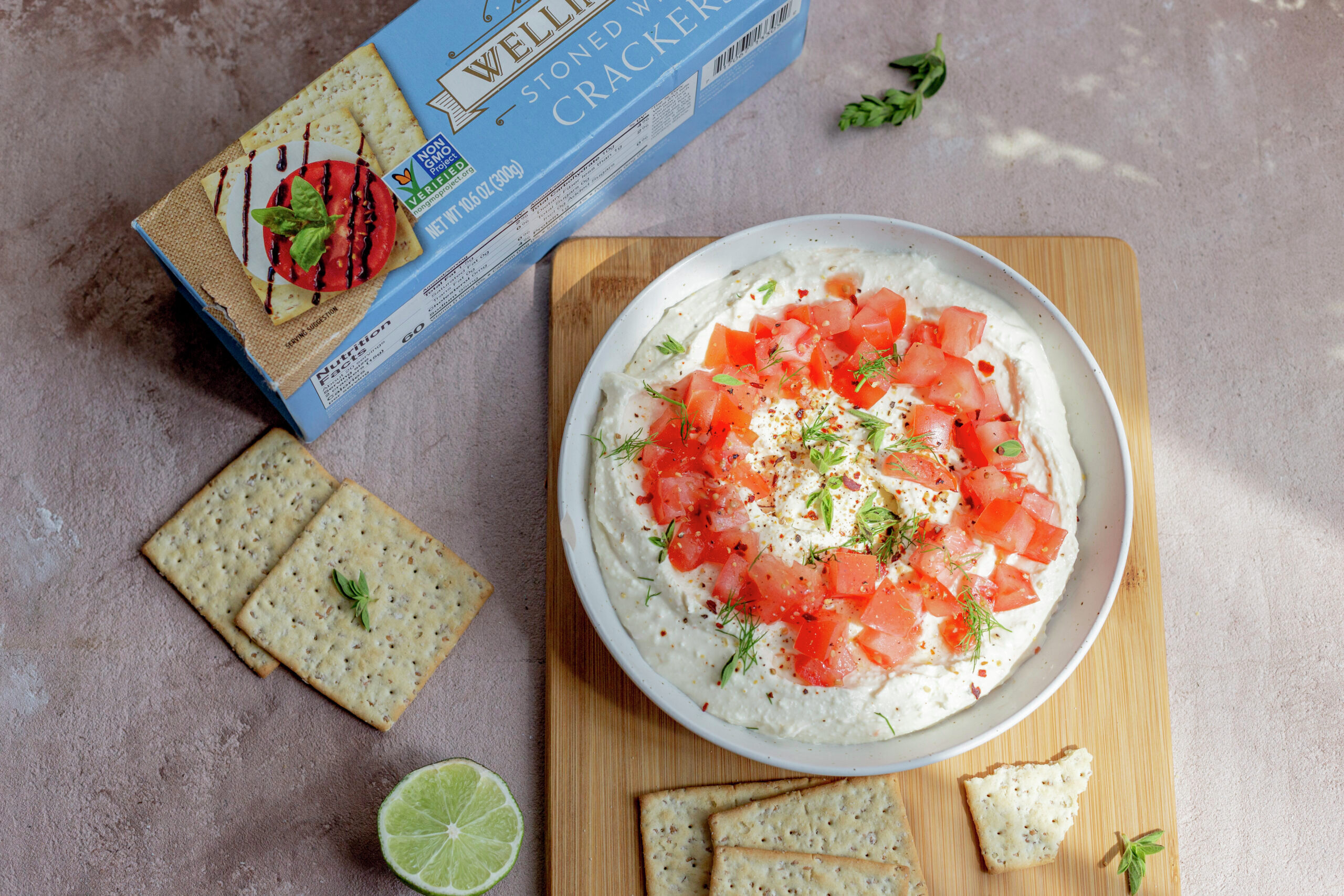 Whipped Feta
Takes , serves 5.
Ingredients
4 oz cream cheese, at room temperature
6 oz. feta cheese, crumbled ( equal to 1 + 1/3 cup)
⅓ cup plain Greek yogurt
2-3 cloves garlic
1 Pinch dried dill
1 Pinch dried oregano
1 tablespoon lemon juice
1 Roma tomato, diced
Chopped parsley or fresh dill, to garnish
Black pepper, to taste
Wellington Stoned Wheat Crackers
Instructions
Beat the room temperature cream cheese In a food processor until it's smooth.
Add the feta, cream cheese, Greek yogurt, garlic, dill, oregano, and lemon juice. Beat until well-combined.
To Serve Cold: Pour the dip into a serving bowl and chill in the fridge for a minimum of 30 minutes. Top with top with tomato, parsley, and black pepper prior to serving.
To Serve Warm: Preheat the oven to 350 degrees. Transfer to a baking dish and bake, covered, for 25 minutes. Transfer to a serving dish and top with diced tomatoes and freshly ground pepper.
Serve with Wellington Stoned Wheat Crackers.