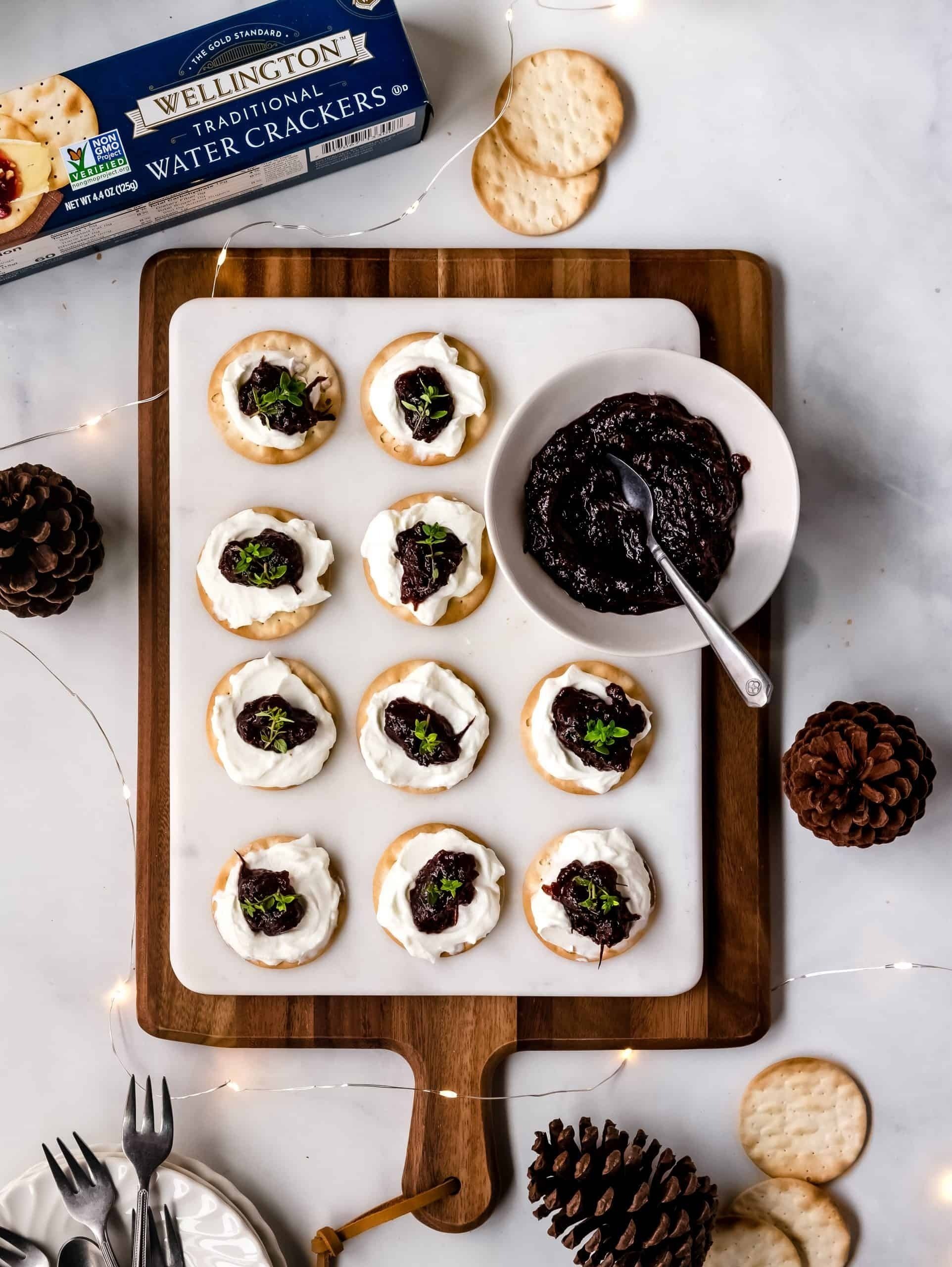 Whipped Brie with Fig Chutney
Takes , serves 8.
Ingredients
10 ounces Brie cheese
1/2 cup brown sugar unpacked
1/2 cup apple cider vinegar
2 cups figs fresh or frozen, stems removed and quartered
1/3 cup apple diced
1/2 cup white onion chopped
1/3 cup raisins
1/3 tsp salt
1/2 tsp ground ginger
1/4 tsp ground clove
1/4 tsp ground nutmeg
Wellington Cracker's Traditional Water Crackers
Instructions
Cut rind from cheese and discard. Cut cheese into 1-inch cubes and place in the bowl of a stand mixer fitted with the paddle attachment.
Beat on medium, scraping down the sides of the bowl, until smooth and light, about 10 minutes.
Soak raisins in a bowl of hot water for 10 minutes.
In a saucepan, melt sugar with vinegar. Add the figs, apple, onion, raisins, salt and spices
Bring to a boil, then reduce to low heat and cook for about an hour, stirring frequently.
Set aside and allow for it to cool.
To assemble, layer each cracker with whipped brie and a dollop of the fig chutney!
By: Megan @olivesnthyme