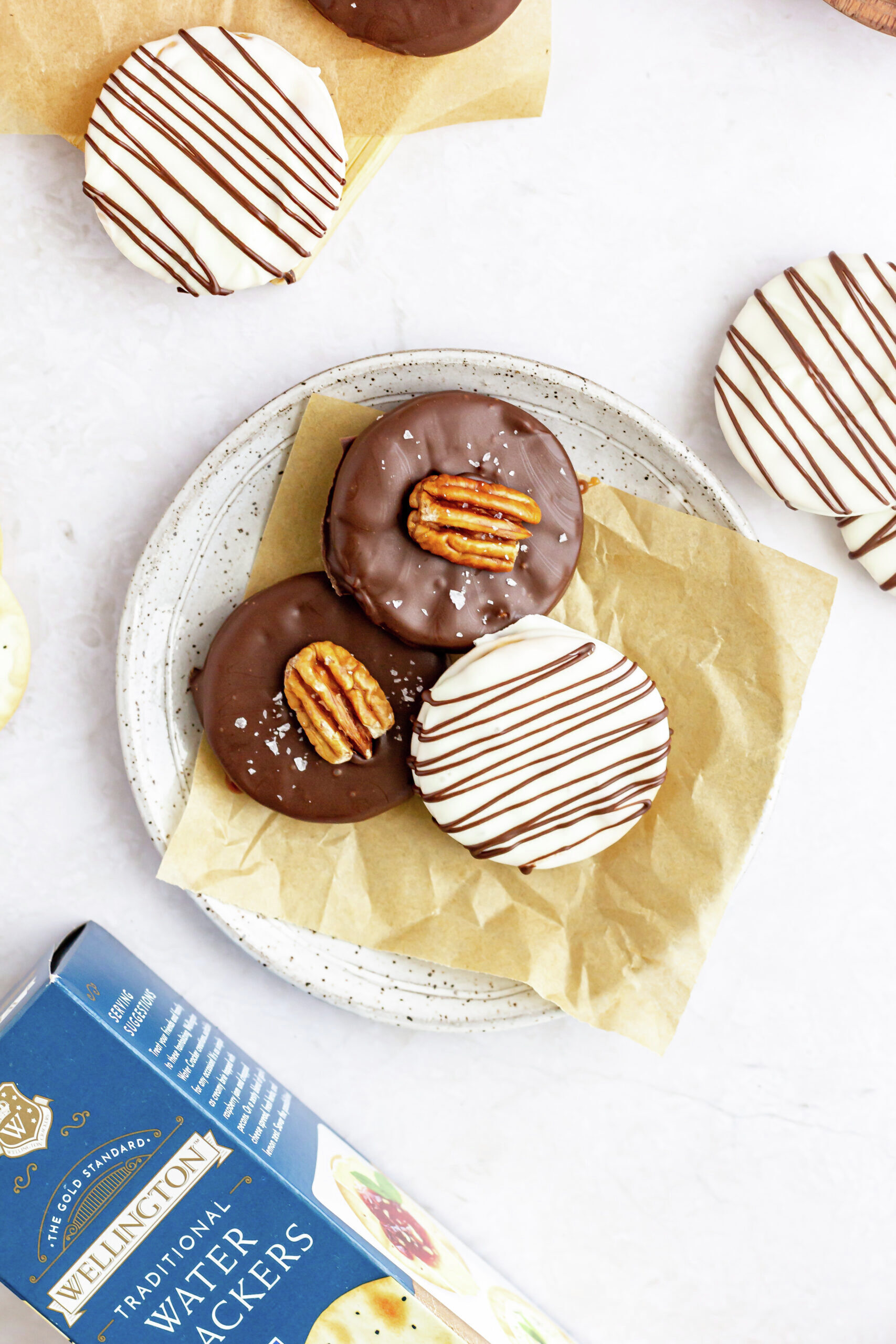 Turtle Crackers:
Takes , serves 2.
Ingredients
For the caramel:
1/2 cup granulated sugar
2 tbsp water
1/4 cup heavy cream
1 tbsp unsalted butter
Pinch of salt
For the Turtle Cracker:
24 Wellington Traditional Crackers
8 oz melting chocolate (milk, dark, or white)
12 pecan halves
Instructions
To make the caramel:
Stir sugar and water together in a small saucepan and set over medium high heat. Cook, swirling occasionally, until the sugar is completely melted and the caramel is a deep amber color.
Remove from heat and carefully whisk in the heavy cream. Return to the heat and cook for one more minute.
Remove from the heat again and stir in butter and salt. Transfer to a clean bowl and let cool completely.
To make the turtle crackers:
Place chocolate in a deep bowl and melt in the microwave until smooth.
Place a sheet of parchment paper on a clean work surface and place 12 of the crackers on it.
Dollop 1/2 of a teaspoon of cooled caramel on the center of each cracker and sandwich together with the remaining 12 crackers. Let cool for about 5 minutes until set.
Dip each sandwich in the chocolate, coating completely, and let drain before placing back on the parchment paper. Place a pecan half on each sandwich and then let rest for about 20 minutes, until chocolate has set completely.