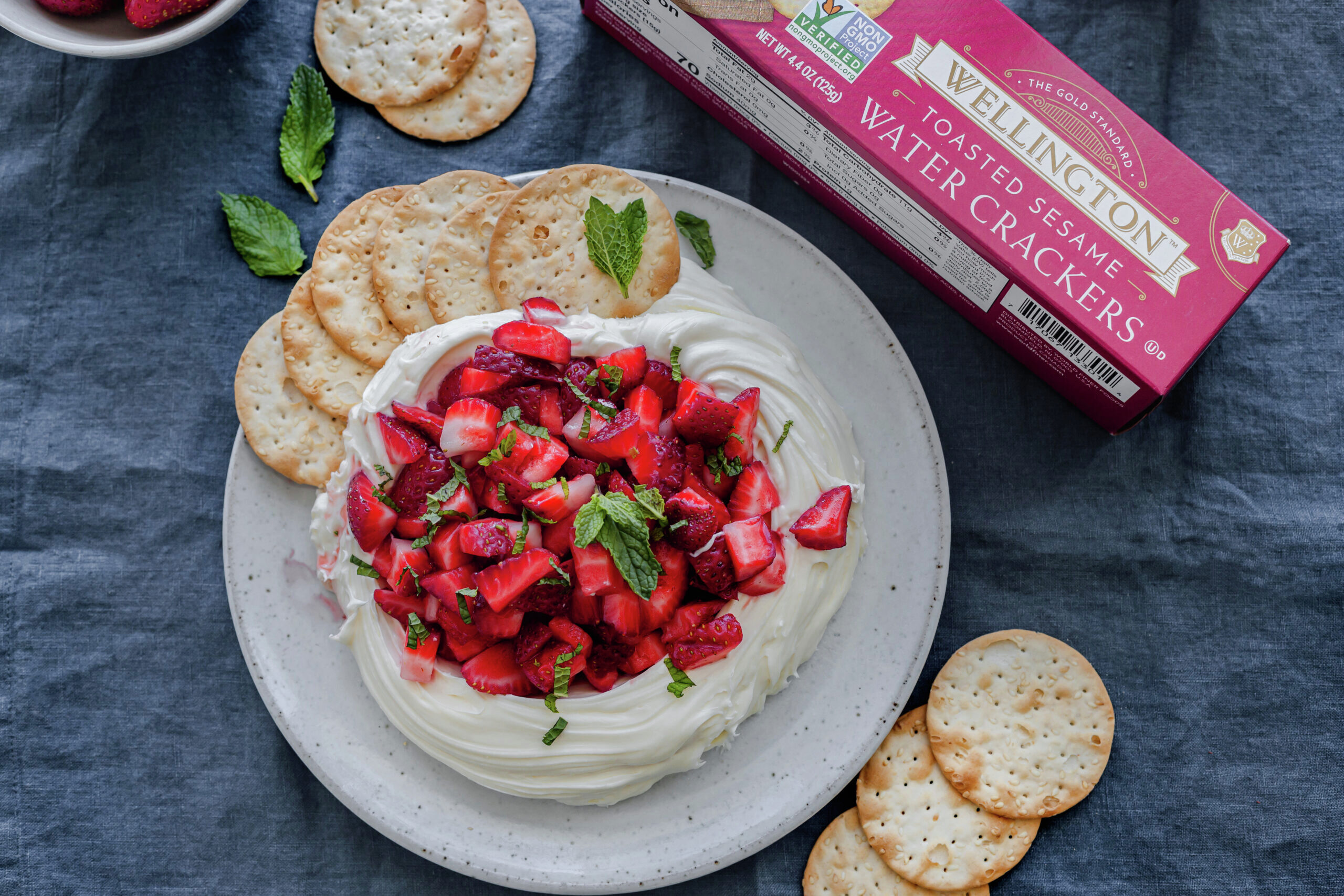 Strawberry Shortcake Dip
Takes , serves 16.
Ingredients
1 box Wellington Toasted Sesame Crackers
1 package (16 oz) fresh strawberries, stemmed and diced
4 tablespoons sugar
1 tablespoon vanilla
1/2 teaspoon finely grated lemon peel
1 package (8 oz) cream cheese, softened
1 container (6 oz) vanilla yogurt
2 tablespoons thinly sliced fresh mint leaves
Instructions
Meanwhile, in medium bowl, mix strawberries, 1 tablespoon of the sugar, the vanilla and lemon peel. Let stand 5 minutes.
Meanwhile, place remaining 3 tablespoons sugar, the cream cheese and yogurt in medium bowl. With electric mixer, beat on medium speed until creamy and smooth. Spread cream cheese mixture on serving plate. Drain strawberry mixture, if necessary; spoon on top of cream cheese mixture. Sprinkle with mint leaves. Serve dip with Wellington Crackers.