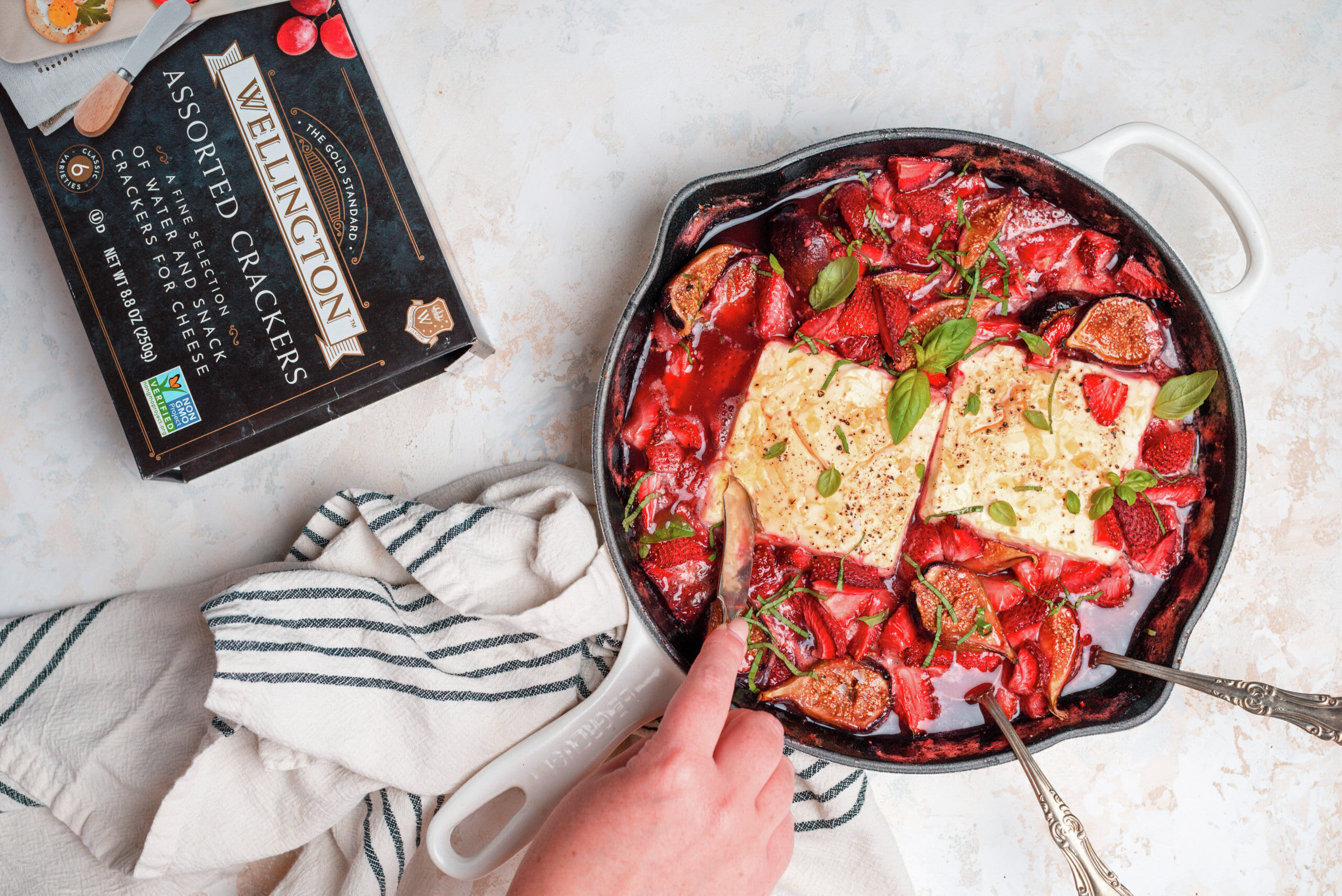 Strawberry Feta Dip with Fig and Basil
Takes , serves 6.
Ingredients
3 C Fresh Strawberries, diced
5 Fresh Figs, halved or quartered
¼ C Granulated Sugar
Zest of 1 Lemon + 1 TBSP Lemon Juice
2 TBSP Honey + Extra fro drizzling
2 4-5 oz of Feta
¼ C Fresh Basil
Salt and Pepper to Taste
1 Box Wellington Assorted Crackers
Instructions
Preheat the oven to 375.
In a cast iron skillet or 9X9 baking dish toss the strawberries, figs, sugar, lemon zest, lemon juice, and honey. Scoot the fruit to the outer edges and place the feta blocks in the center.
Drizzle the feta with extra honey and season with salt and pepper.
Bake for 30-35 minutes, or until fruit is soft and feta is just beginning to brown.
Top with fresh basil and flaky salt.
Serve with Wellington Assorted Crackers.