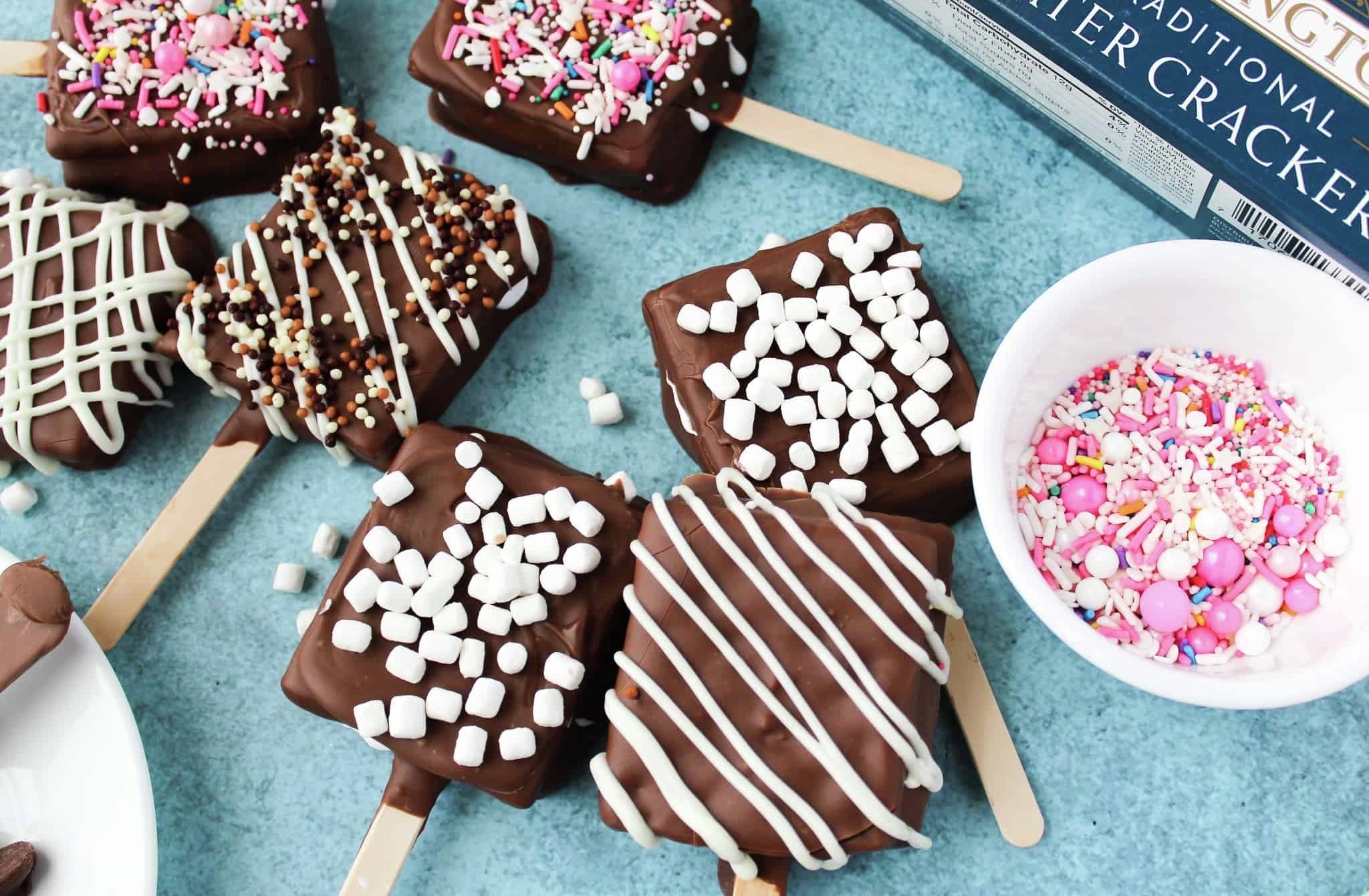 S'mores Pops
Takes , serves 6.
Ingredients
1 cups whole wheat flour
1 cup ground Wellington crackers
1 cup light brown sugar
1 teaspoon cinnamon
1 teaspoon baking soda
3/4 teaspoon salt
7 tablespoons butter, room temperature
3 tablespoons milk
1/3 cup honey
3 teaspoons vanilla extract
Instructions
Line 2 large cookie sheets with parchment paper, set aside.
In a large bowl, mix the flour, crackers, sugar, cinnamon, baking soda, and salt.
Add the butter to the dry ingredients Using your hands or a pastry cutter, cut in until the mixture looks like coarse breadcrumbs.
In a bowl combine milk, honey, and vanilla.
Add the milk mixture to the flour and mix until a dough forms.
Wrap in plastic and chill for at least 24 hours. This is a very soft dough, so the longer it chills the better.
On a well-floured surface, roll out the dough to a little more ¼ inch thick.
Note: keep the surface and your rolling pin dusted with flour to prevent the dough from sticking too much.
Cut the dough into 2 x 5-inch rectangles. Using a knife, score the cookies down the center lengthwise, then in half across. Using a fork, prick the crackers on either side of the lines. Gently transfer the cookies to the prepared cookie sheet.
Bake the cookies at 350°F for roughly 10-12 minutes. Cool completely before assembling s'mores pops.