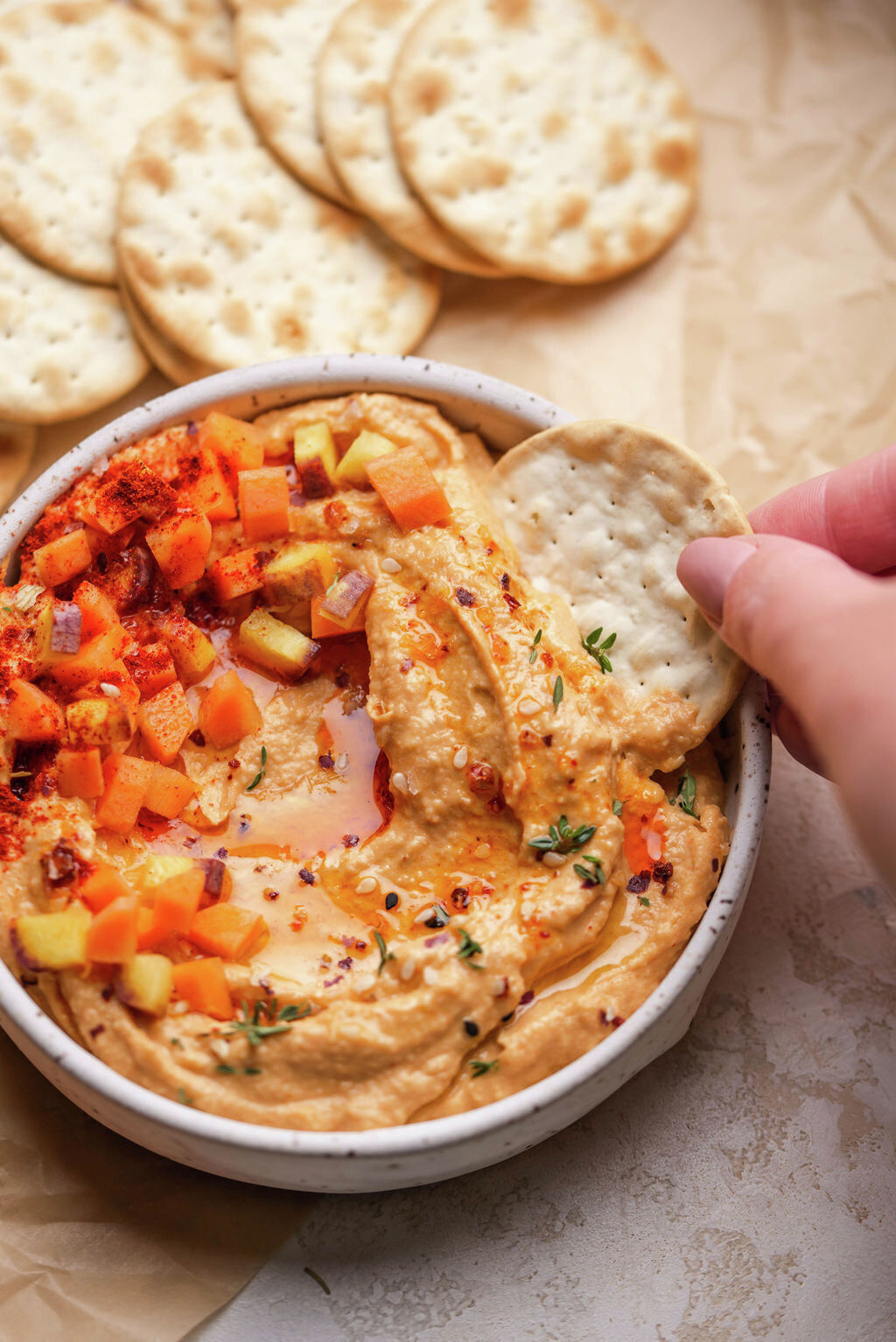 Smoky Carrot Dip
Takes , serves 4.
Ingredients
2 lb. Carrots, peeled and diced
½ cup Toasted Salted Cashews
½ cup Olive Oil + more to drizzle
2 ½ tsp. Salt
2 Roasted Garlic Cloves
½ cup Canned Chickpeas
3 Tbsp. Fresh Lemon Juice
1 tsp. Black Pepper
½ tsp. Smoked Paprika
¼ cup Diced Raw Carrots for garnish, optional
1-2 Boxes Wellington Traditional Water Crackers
Instructions
Preheat oven to 400 and line a sheet pan with foil or parchment paper.
Toss the diced carrots with olive oil, salt and pepper. Spread into an even layer on the prepared sheet pan.
Roast carrots for 35-40 minutes, or until they begin to brown and are very soft.Transfer to a food processor with the cashews, olive oil, garlic, chickpeas, lemon juice, pepper, and paprika. Blend until smooth.
Transfer the carrot dip to a bowl and finish with an extra drizzle of olive oil, the diced raw carrots, and a sprinkle of sea salt, extra smoked paprika, and fresh thyme.
Serve with Wellington Traditional Water Crackers.