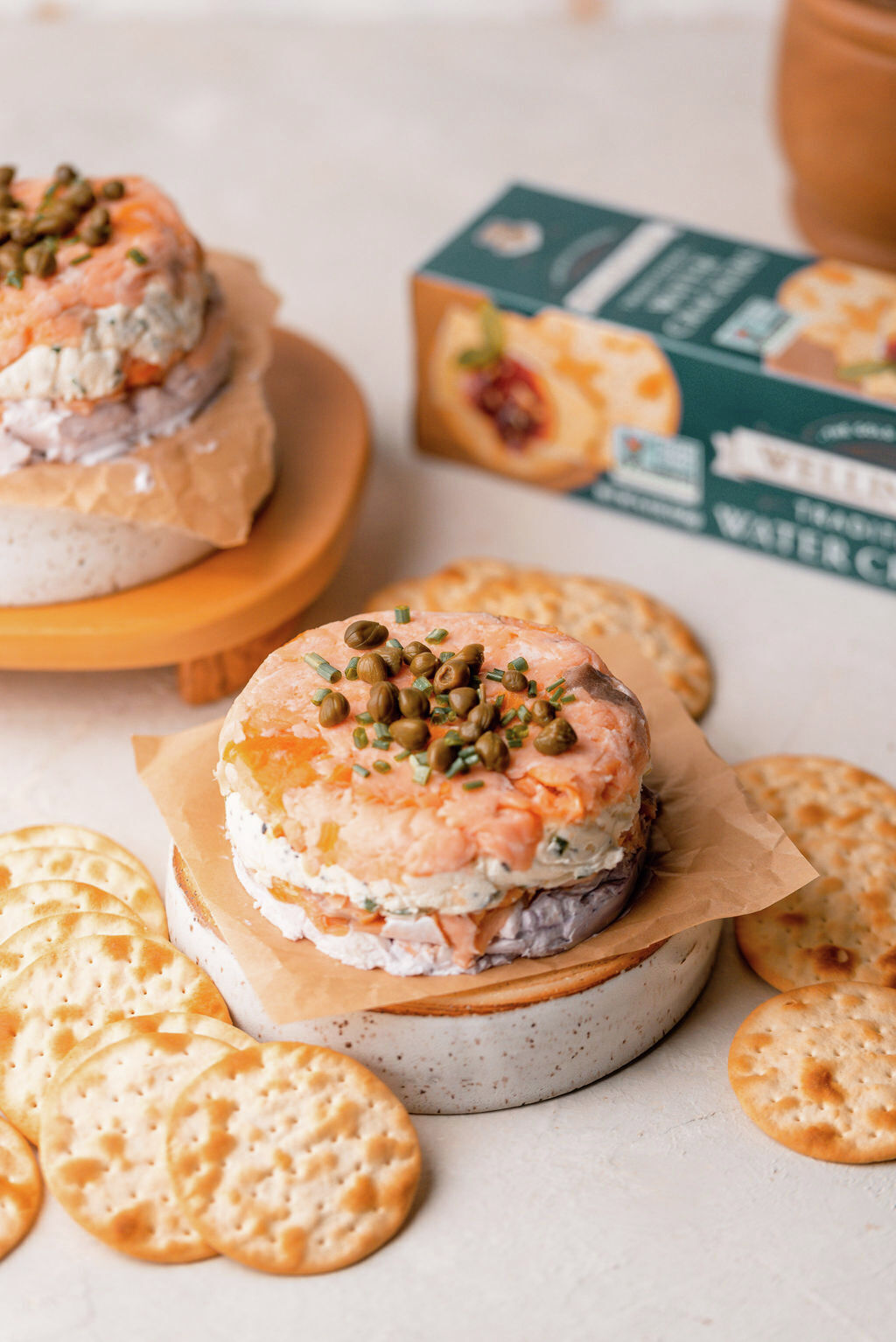 Smoked Salmon Dip
Takes , serves 2.
Ingredients
8 oz Hot Smoked Salmon
8 oz Cream Cheese, softened
2 oz Goat Cheese
1 tbsp Horseradish
1 Canned Beet, chopped very fine
1 tbsp Everything Bagel Seasoning
3 tbsp Chives, chopped
2 tbsp Capers
1-2 Boxes Wellington Crackers
Instructions
Remove the skin from the salmon, shred, and set aside.
Stir the cream cheese and goat cheese together until combined, then separate into two bowls, equal amounts.
In the first bowl, add 2 TBSP of the chives, and the everything bagel seasoning, mix to combine. In the second bowl, add the horseradish and beet, stir to combine.
Line 1 8" round pan or 2 4" pans with plastic wrap, then layer in the ingredients. Layer salmon first, then the everything bagel cream cheese, more salmon, then the horseradish and beet cream cheese.
Place into the freezer for 10 minutes to firm up. Then flip the dip out onto a serving tray, and carefully remove the plastic wrap. Top with remaining chives and capers. Serve with Wellington Crackers.