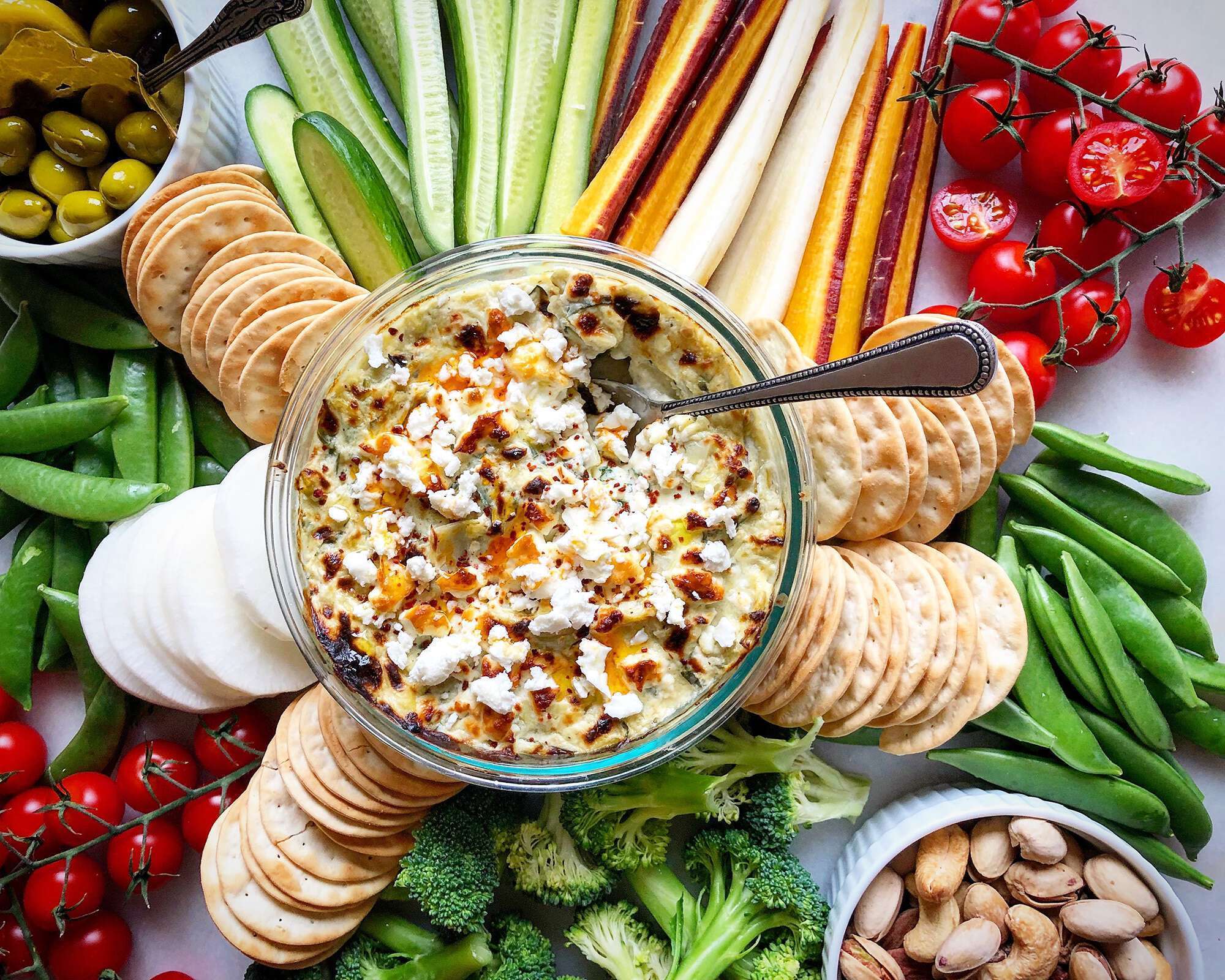 Skinny Artichoke Dip
Takes , serves 2.
Ingredients
4 ounces Neufchâtel cream cheese room temperature
1/2 cup Greek yogurt
1/4 cup Parmesan-Reggiano cheese
1/4 cup Parmesan-Reggiano cheese
Zest of one lemon
Salt and pepper to taste
4 Oz can fire roasted jalapeños
12 ounces frozen artichokes, thawed and chopped to bite size pieces
Half a cup of fresh spinach chopped
4 Oz mozzarella, pepper jack or Monterey Jack cheese shredded
2 Oz of feta
Instructions
Preheat the oven to 375 degrees.
In a bowl mix together the softened cream cheese, Greek yogurt, jalapeños, lemon zest, and garlic cloves. Add the Parmesan and mozzarella cheese.
Season with salt and pepper to taste.
Add the spinach and chopped artichoke hearts to the cheese mixture.
Transfer the mixture to a baking dish and top with the feta cheese and more cheese if you wish.
Bake until the cheese is bubbling and starting to get some color 20-30 minutes.
Serve hot with your favorite @Wellingtoncrackers and veggies.