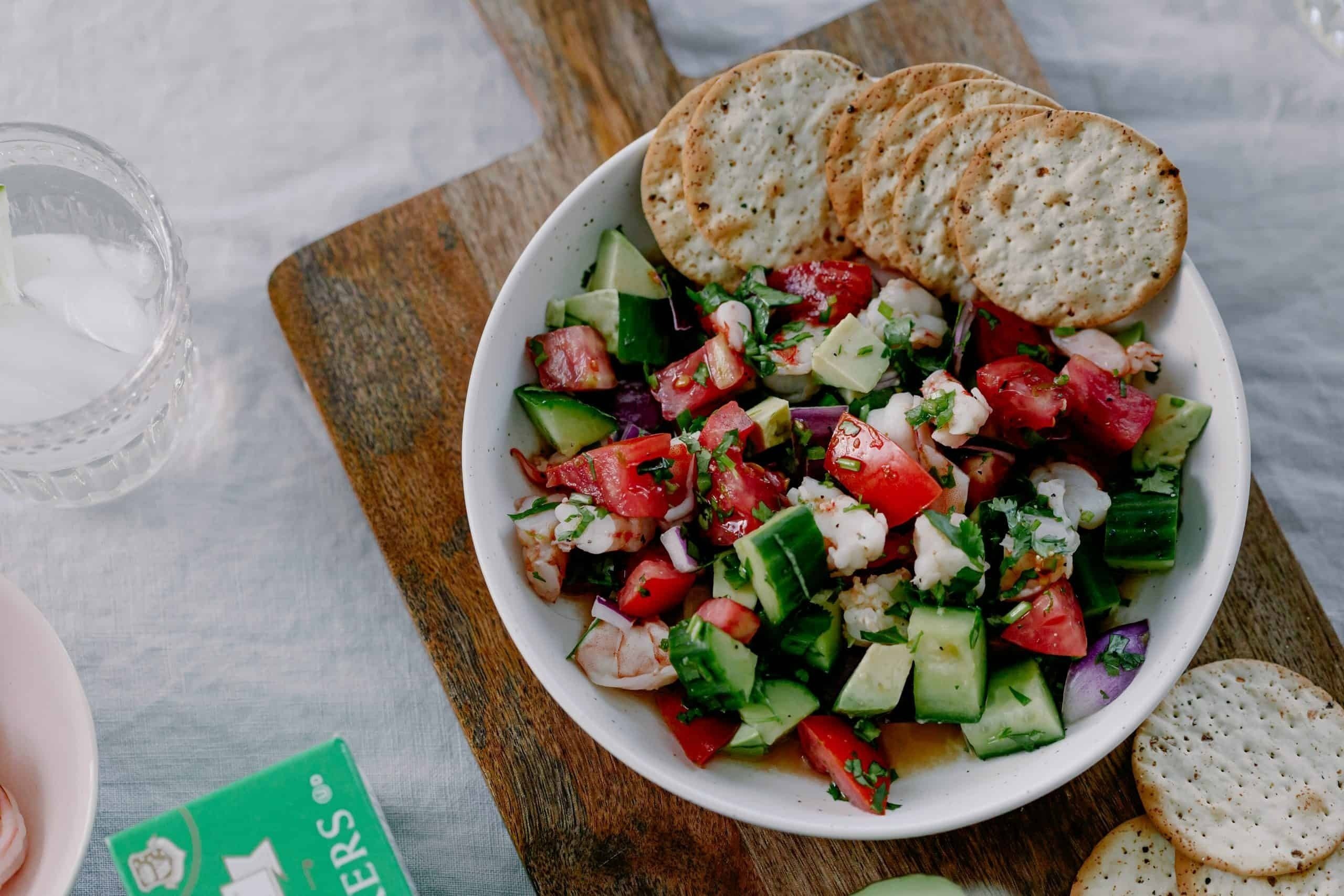 Shrimp Ceviche
Takes , serves 8.
Ingredients
2 pounds raw shrimp, peeled, deveined, tails removed
1/2 cup red onion, diced
1 jalapeno, seeded and minced
1 seedless cucumber, diced
2 tomatoes seeded and diced
1/2 cup cilantro, chopped finely
1/2 cup lime juice
1/4 cup lemon juice
1/3 cup orange juice
Salt and pepper to taste
1 large avocado peeled, seeded and chopped
Wellington Crackers
Instructions
Chop the shrimp into 1/2 inch pieces.
Place the shrimp, red onion, jalapeno, cucumber, tomatoes, and cilantro in a large bowl.
In a smaller bowl, mix the lime, lemon and orange juices. Pour over the shrimp and vegetable mixture. Season with salt and pepper to taste and mix gently to combine.
Cover and refrigerate for 15 minutes. Add the chopped avocado and gently mix to combine. Serve and Enjoy!