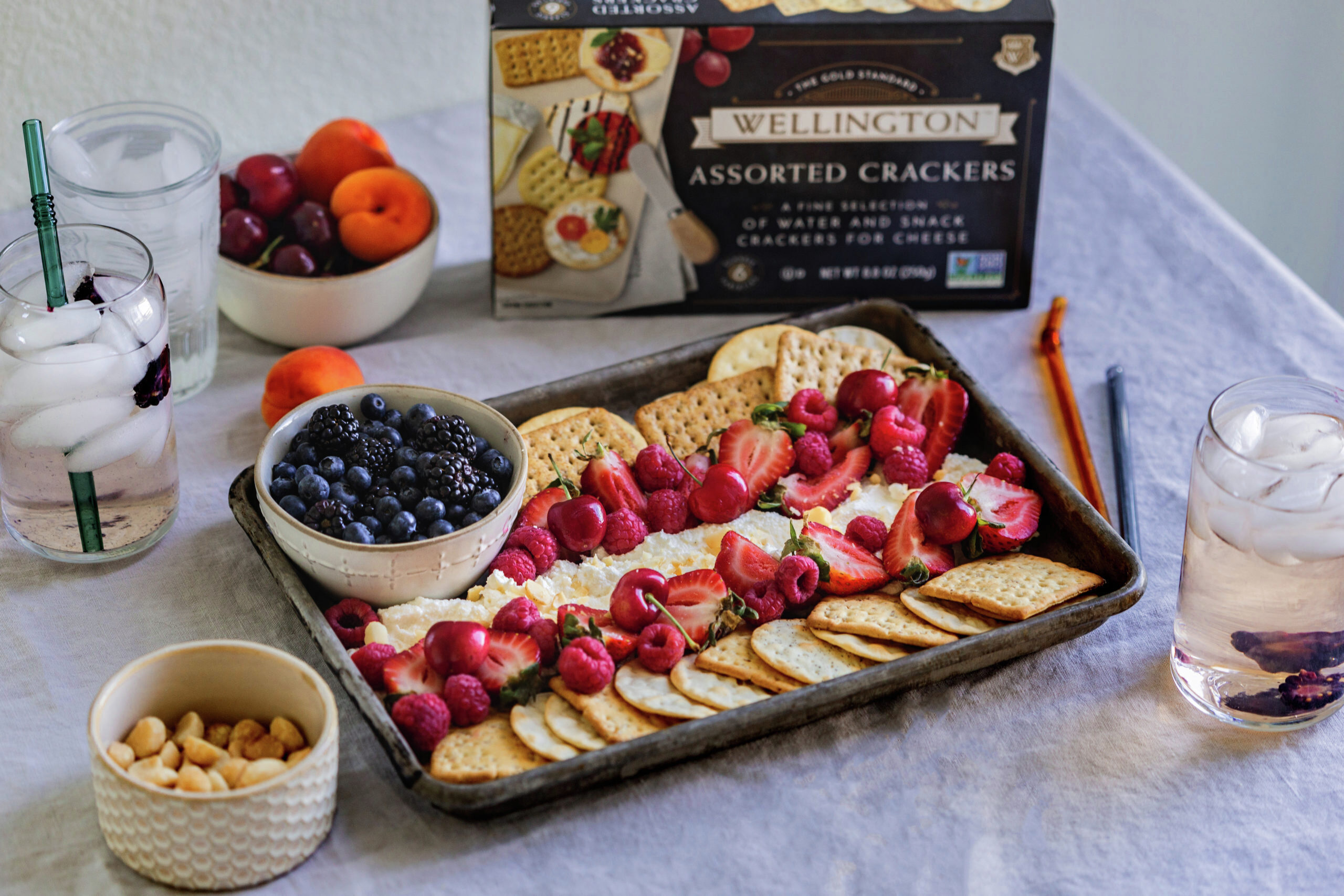 Salted Honey & Ricotta Fruit Dip
Takes , serves 12.
Ingredients
1 pint blueberries
1 pint blackberries
1 (15 oz) container whole milk ricotta
1/2 cup + 3 Tbsp raw honey
1 Tbsp sea salt flakes
2 Tbsp sliced almonds, toasted
2 quarts strawberries, cleaned and dried
1 pound fresh cherries
2 pints raspberries
fresh mint leaves for garnish
Wellington Assorted Crackers
Instructions
Line a large, deep-sided baking dish with parchment paper. Place blueberries and blackberries in a 3-5″ bowl. Set bowl in the upper left corner of baking dish. Set aside.
In a large bowl, stir together ricotta, 1/2 cup honey and sea salt flakes. Spoon down the center of the prepared baking sheet (spreading lengthwise). Drizzle with 3 Tbsp honey, sprinkle with almonds.
Arrange cherries, strawberries and raspberries down each side of the ricotta strip.
Arrange Wellington crackers on each side of the berries.
Garnish with mint leaves. Refrigerate until ready to serve.