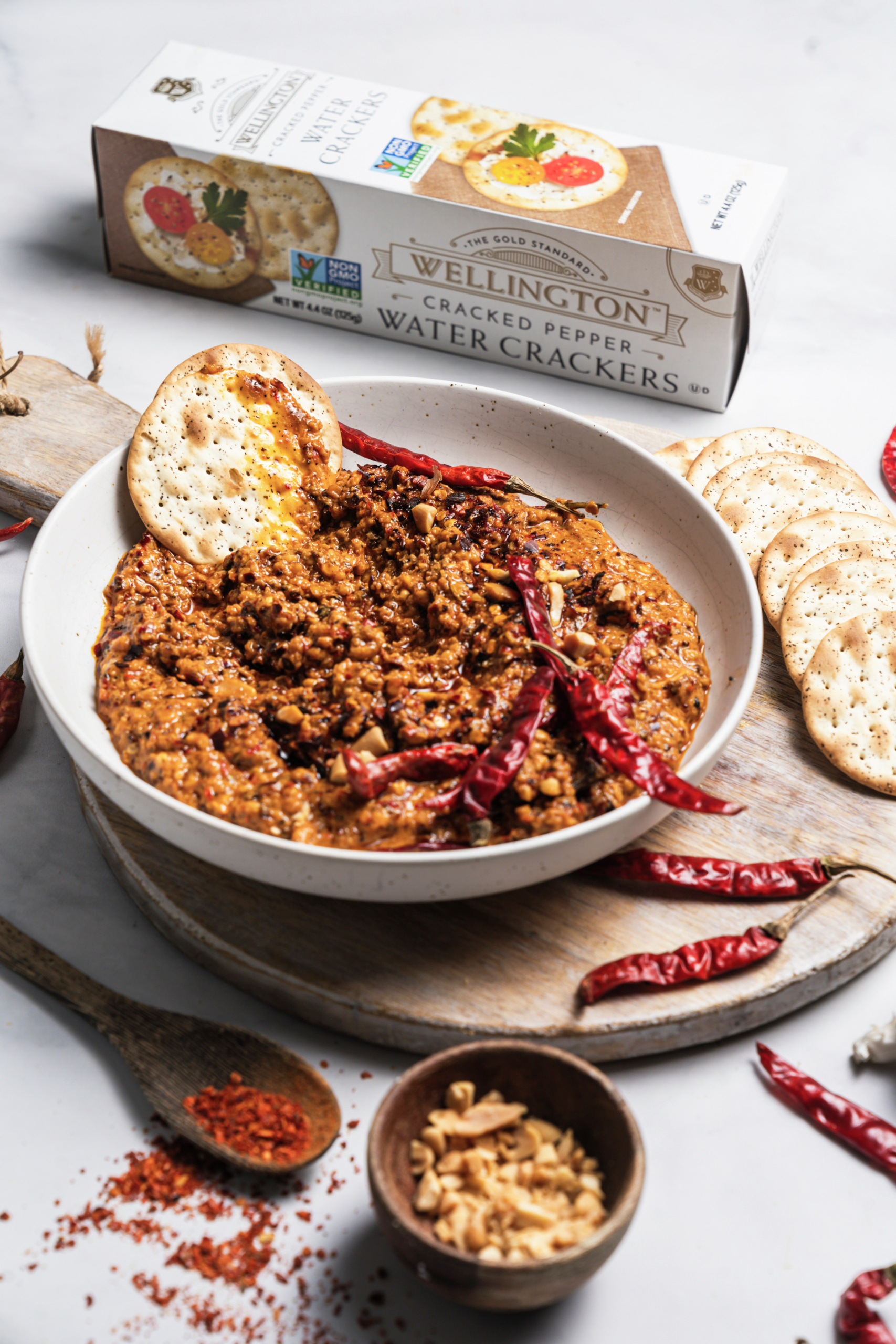 Salsa Mancha
Takes , serves 4.
Ingredients
2 cups olive oil
1/3 cup salted roasted peanuts
4 garlic cloves, smashed
1 tbsp sesame seeds
2 oz dried chiles de árbol or other chiles, stemmed, seeded, and cut into 1/4-inch pieces
1 tbsp apple cider vinegar
1 tsp kosher salt
1/2 tsp dried Mexican oregano
1 box Wellington Cracked Pepper Crackers
Instructions
Combine oil, peanuts, garlic, and sesame seeds in a large saucepan. Cook over medium-high, stirring often, until garlic and sesame seeds are golden, 5 to 6 minutes. Remove from heat, and stir in chiles. Let cool 5 minutes. Stir in vinegar, salt, and oregano. Let stand until cool, about 20 minutes.
Pour mixture into a blender or food processor, and pulse until garlic and peanuts are finely chopped (do not over-process or puree).
Add Wellington Cracked Pepper Crackers to dip right away or store in an airtight container in refrigerator up to 2 weeks.