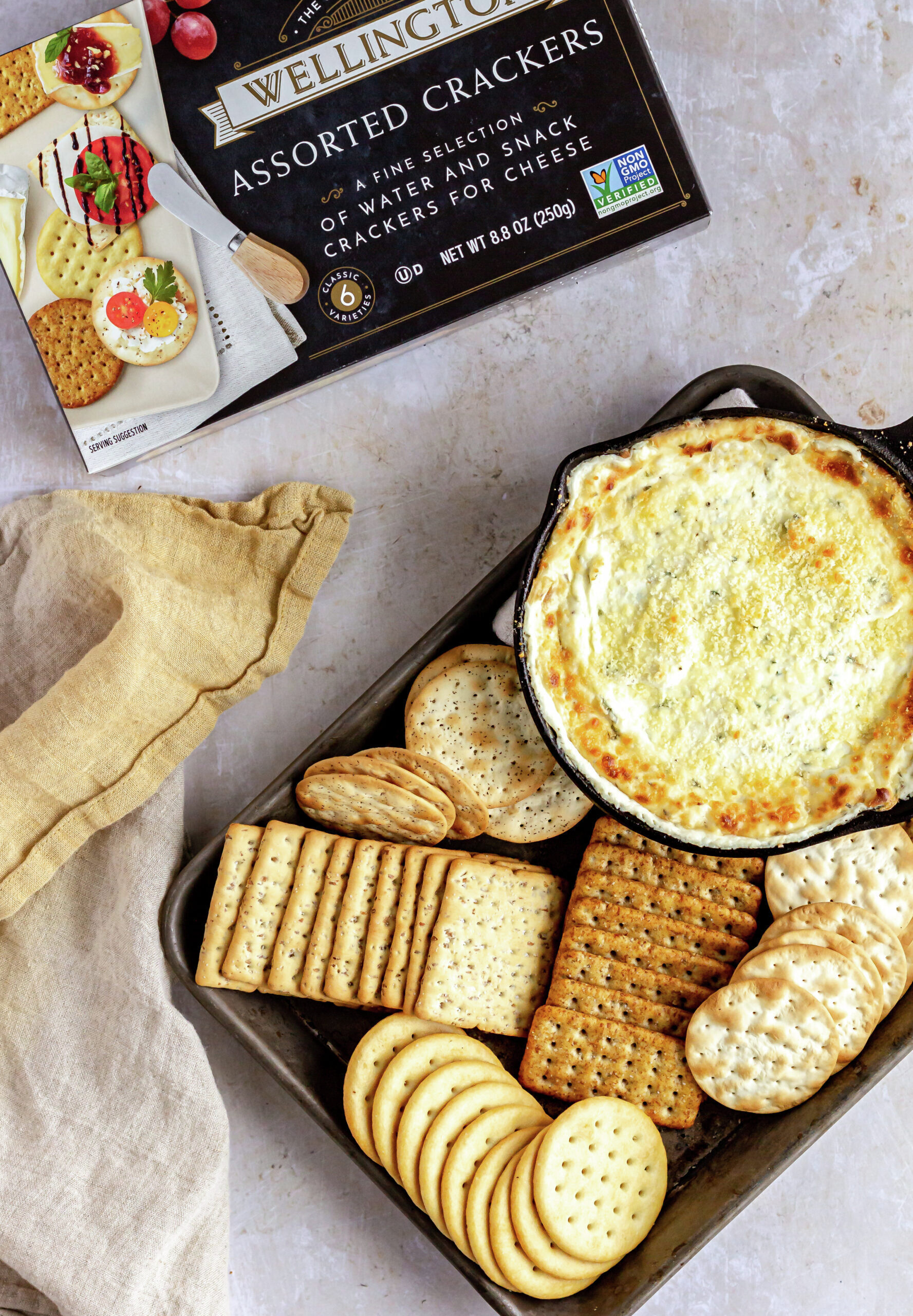 Roasted Garlic Goat Cheese Dip
Takes , serves 2.
Ingredients
1 head garlic
1 tsp olive oil
5 oz goat cheese, softened
8 oz cream cheese, softened
1/4 cup + 2 tbsp grated parmesan, divided
2 tbsp fresh parsley, chopped
1 tsp kosher salt
1/2 tsp black pepper
Wellington Assorted Crackers, for serving
Instructions
Preheat the oven to 400° F.
Slice the head of garlic in half crosswise and drizzle the cut faces with olive oil. Wrap tightly in aluminum foil and roast for about 30 minutes, until garlic is soft and golden brown. Let cool completely.
Combine goat cheese and cream cheese in a large bowl and beat with a hand mixer for 20-30 seconds, until smooth.
Scrape down the sides of the bowl and add the 1/4 cup of parmesan cheese, parsley, salt, and pepper. Squeeze the roasted garlic out of their paper skins and add them to the bowl. Stir until everything is well-combined.
Transfer the mixture to a 6" cast iron skillet and smooth into an even layer. Sprinkle the remaining 2 tbsp of parmesan over the top and bake for 15-20 minutes, until the cheese is golden and the dip is bubbly.
Serve warm with Wellington Assorted Crackers.