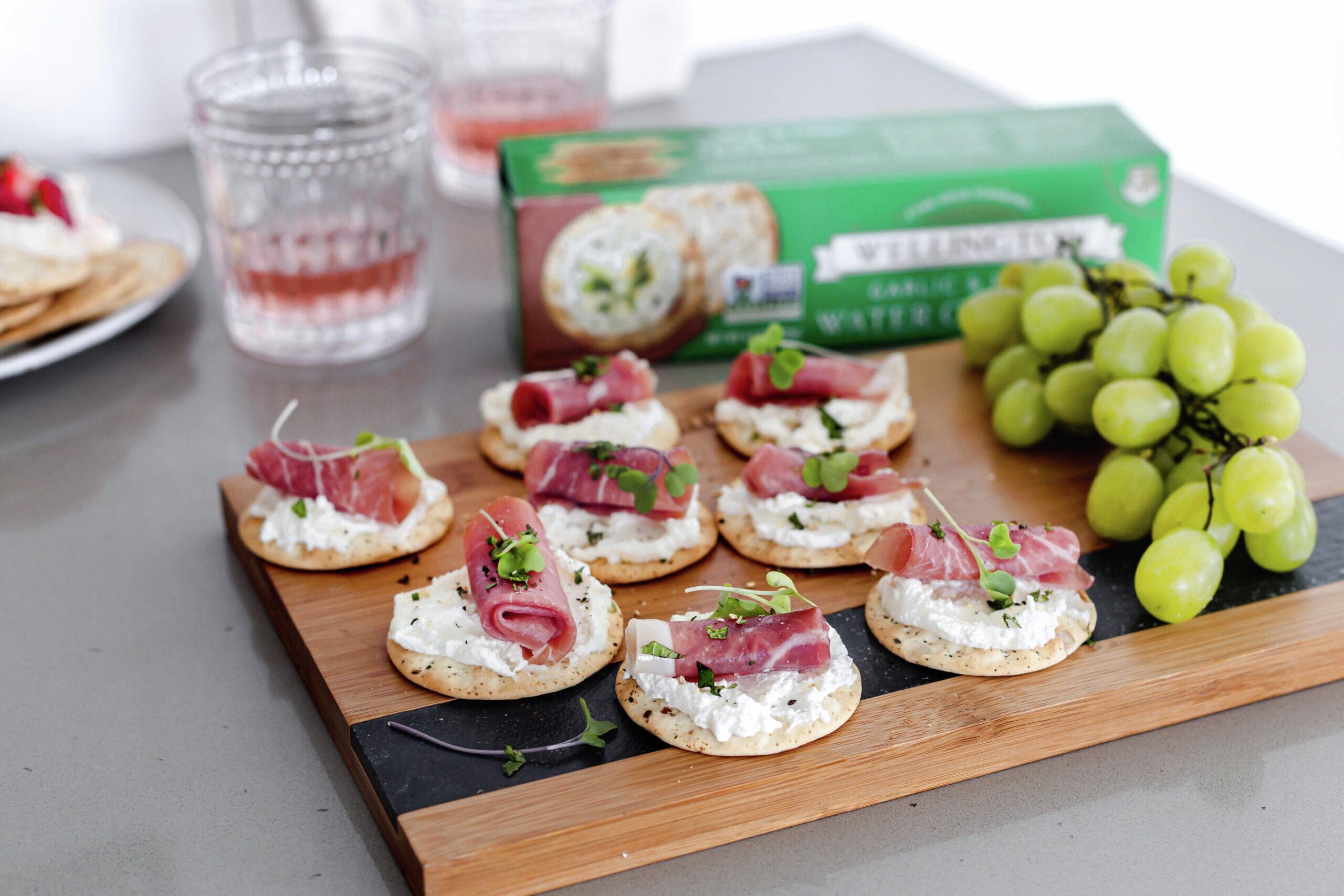 Ricotta and Prosciutto Cracker
Takes , serves 9.
Ingredients
7 oz ricotta cheese
1 tbsp minced garlic
1 1/2 tsp olive oil
3 ounces Prosciutto
About 45 Wellington Garlic & Herb Crackers
Salt and pepper to taste
Honey for drizzling
Instructions
In a small bowl, mix ricotta, garlic, olive oil, salt and pepper together. Set aside.
Cut prosciutto into triangles.
Smear the ricotta mixture onto each cracker, until each cracker is thinly covered.
Roll each prosciutto triangle into a small cone-like shape and place each on a ricotta coated cracker.
Once all crackers are coated and topped with prosciutto, drizzle a small amount of honey over each. Serve immediately.