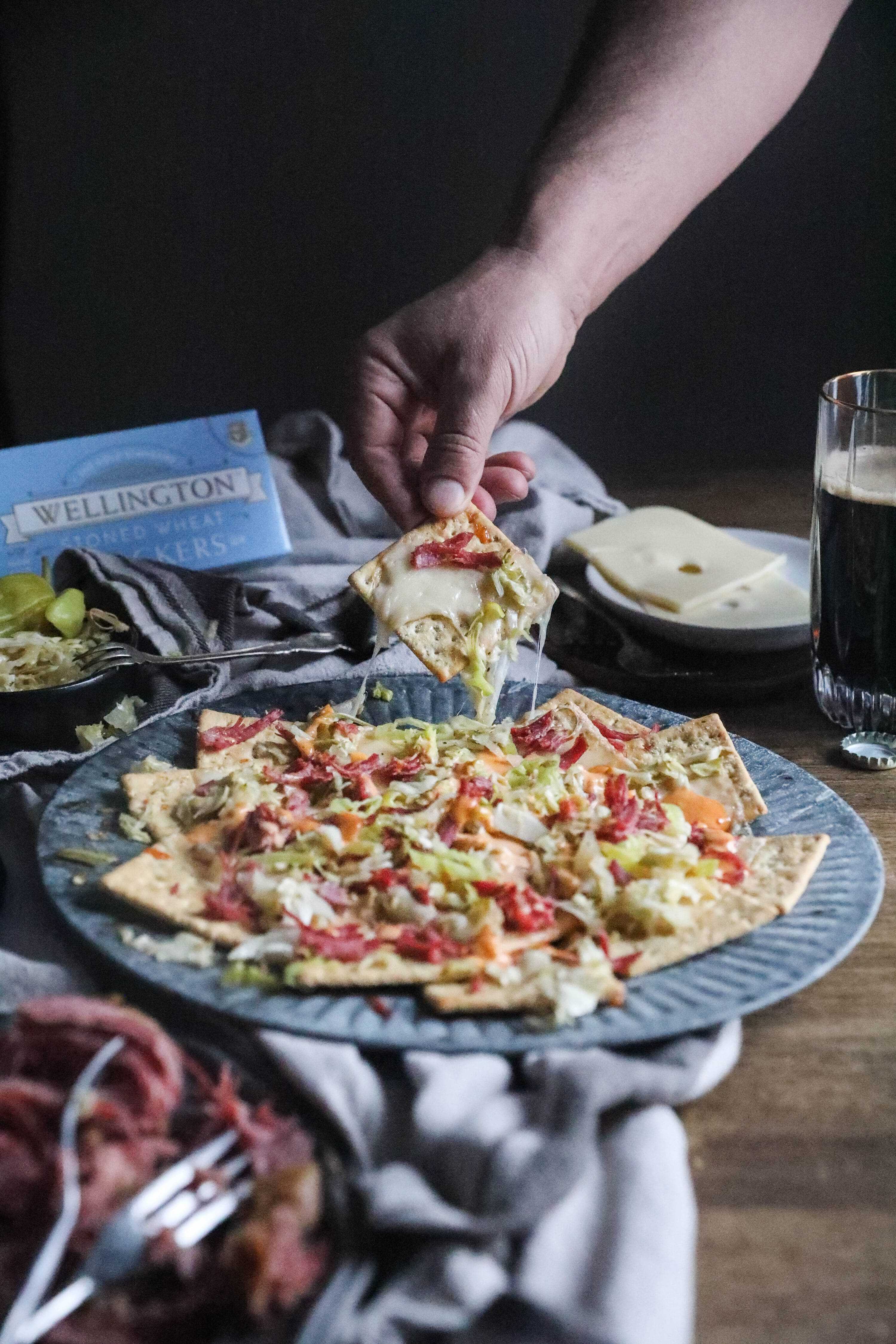 Reuben Nachos
Takes , serves 2.
Ingredients
1 Cup Cooked & Shredded Corned Beef
½ Cup Sauerkraut Drained
8 Slices Swiss Cheese Or 5oz Shredded
3-4 Tablespoons Thousand Island Dressing
2-3 Peperoncini For Garnish
18 Wellington Stone Wheat Crackers
Instructions
Average 3-4 pound corned beef brisket will need cooked in a crockpot on high for 4-5 hours, or 7-8 hours on low temp. Alternately the brisket can be cooked sous-vide at a temperature of 145 for 48 hours, and later broiled to crisp the outside.
Lay the crackers out on a sheet or oven safe pan. Top with cheese, corned beef and sauerkraut. Place in the oven at 350 degrees for 5 minutes, or until the cheese is melted.
Remove from the oven, and drizzle thousand island dressing over the nachos. Garnish with peperoncini and serve warm.