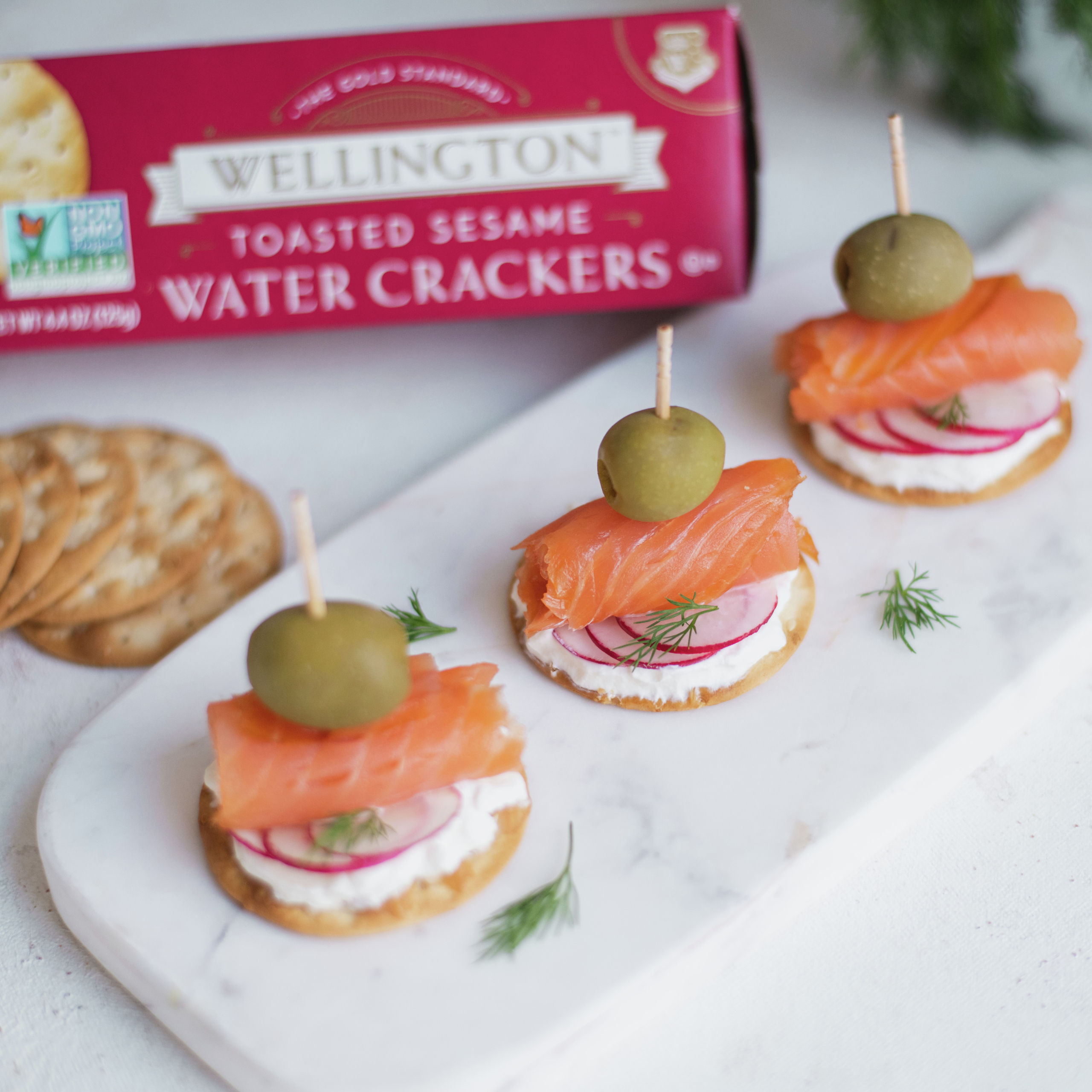 Regal Smoked Salmon Canapés
Takes , serves 2.
Ingredients
4 x 3.5oz packs of cold smoked salmon slices
9 oz of crème fraiche
1-2 tbsp lemon juice
2 tbsp fresh chives, finely chopped
1 1/2 tbsp fresh dill, finely chopped
20 small crackers
4 small radishes, thinly sliced
20 green olives, pitted
20 small sprigs fresh dill
1 pack Wellington Toasted Sesame Crackers
Instructions
Place crème fraîche, 1 tbsp lemon juice, chives and dill in a bowl. Stir well to combine. Season with salt, pepper and extra lemon juice to taste.
Take one piece of the smoked salmon slices and cut it in half lengthwise. Overlap the pieces slightly to form one long strip. Loosely roll up from one end to form a salmon rose, with the cut side of the salmon as the base. Adjust the 'petals' with your hands if needed. Repeat with remaining salmon.
Lay Wellington Toasted Sesame Crackers out on a serving plate or flat surface. Pipe or spoon crème fraîche mixture onto crackers. Top with radish slices and salmon roses (on their sides). Insert skewers into olives and gently press into salmon. Garnish with dill.
Recipe Creator: @the.friesen.kitchen