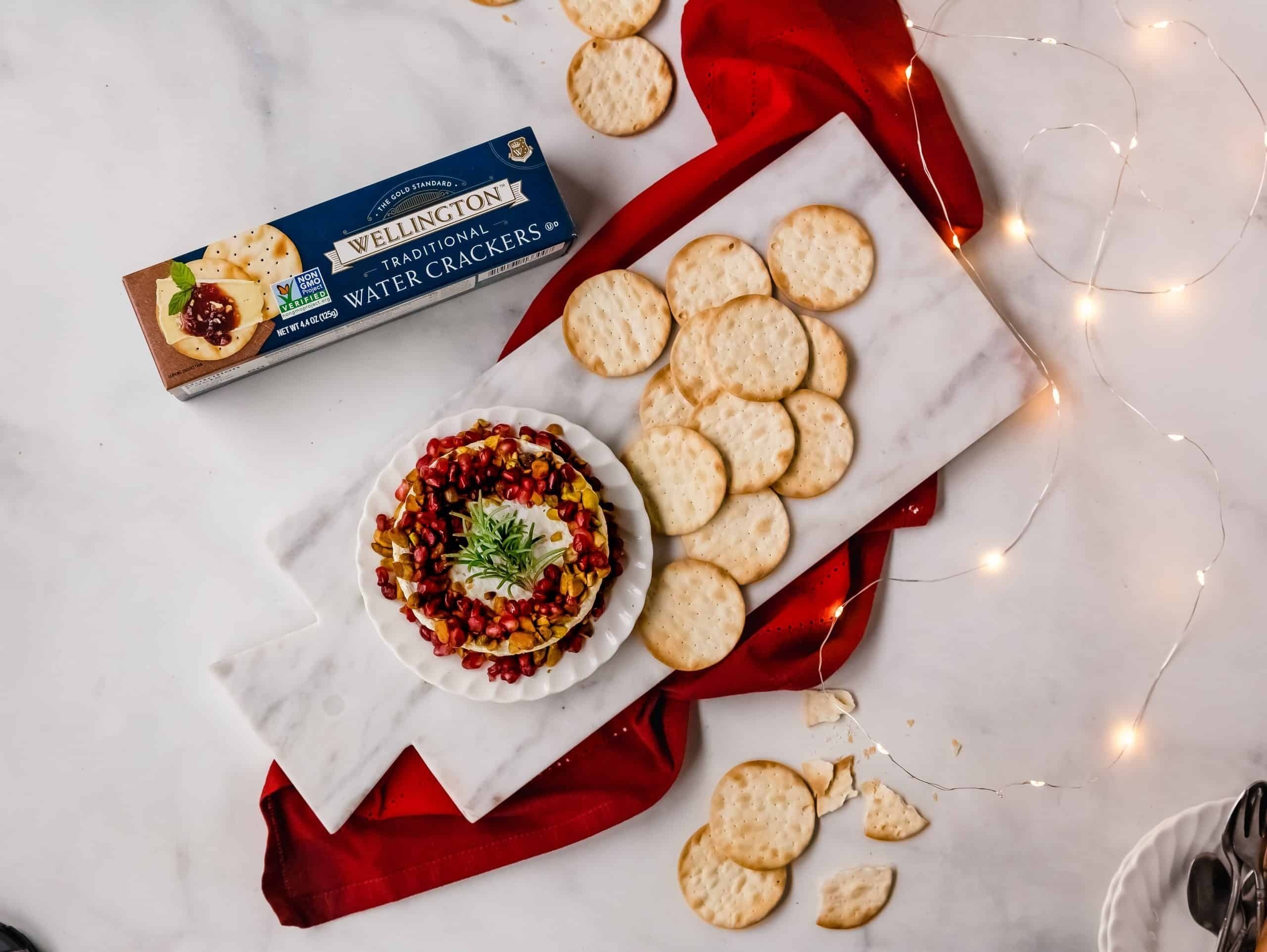 Pomegranate and Pistachio Brie
Takes , serves 8.
Ingredients
1 10-12-ounce wheel of Brie
1 sprig of fresh rosemary, optional
1/2 cup pomegranate arils
1/3 cup roasted shelled pistachios
Instructions
Allow the Brie to come to room temperature and place it on a platter. If desired. Mound pomegranate arils and pistachios in a ring around the edges of the Brie, allowing some of them to fall onto the platter.
Serve with Wellington Crackers.
Alternatively, you may bake the Brie. Preheat the oven to 350°F and place the Brie on a parchment paper-lined baking sheet. Bake until softened, about 8 to 12 minutes. Remove from the oven, carefully transfer to a platter, and garnish as described above. Serve immediately.
By: Megan @olivesnthyme