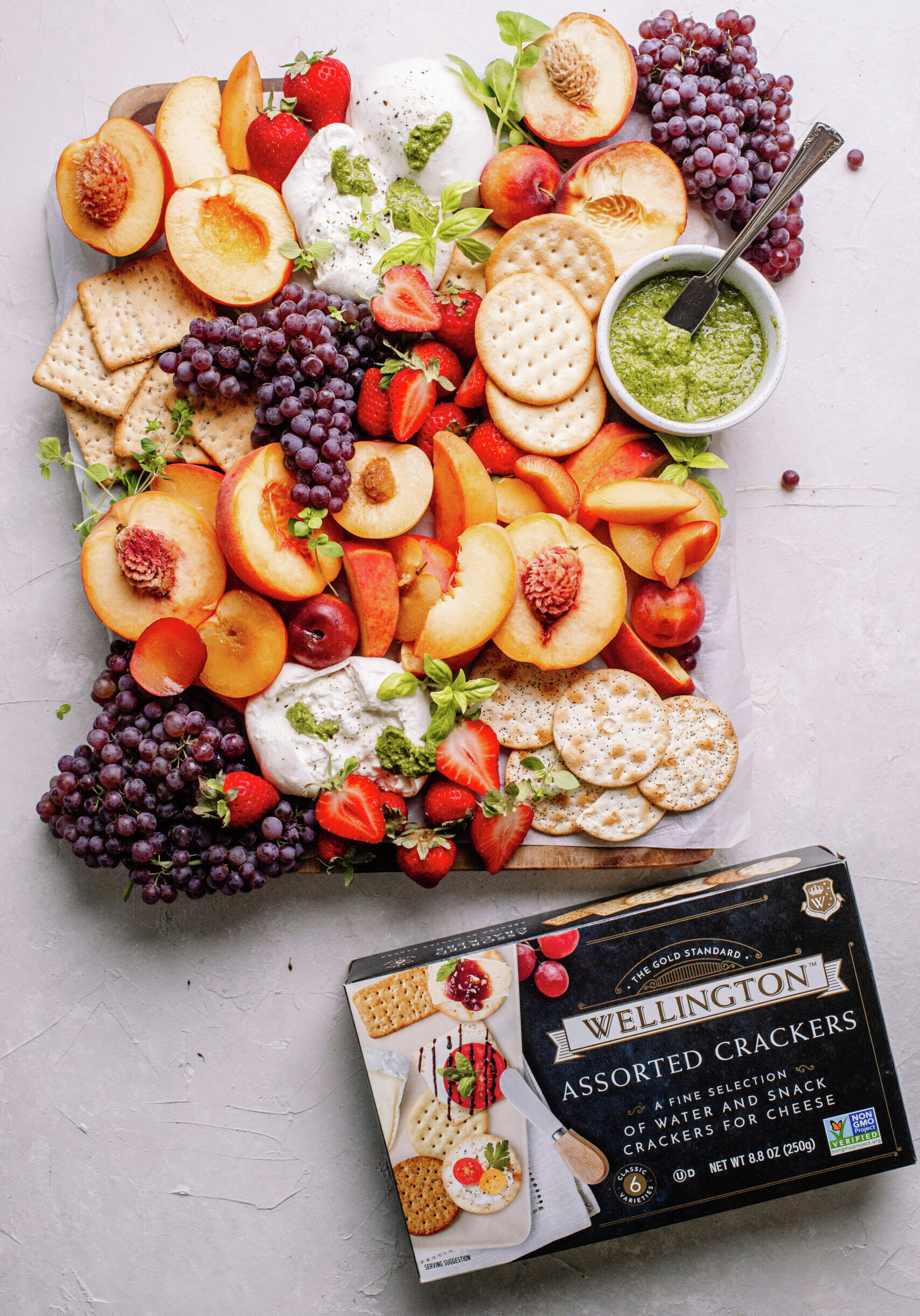 Peach Burrata Charcuterie
Takes , serves 6.
Ingredients
4 Large Yellow Peaches
4 White Nectarines
4 Plumcots
2 Boxes Wellington Assorted Crackers
1 Cup Strawberries
Champagne Grapes
3 Balls Burrata Cheese
¼ Cup Basil Pesto
Salt and Pepper to Taste
Fresh Basil
Instructions
Slice peaches, nectarines, and plumcots.
Arrange fruit, Wellington Assorted Crackers, and burrata on a serving platter.
Break the burrata open, exposing the cream inside. Season with salt and pepper. Dollop some of the pesto on the burrata.
Place the remaining pesto into a small dish with a small knife or spoon.
Garnish with fresh basil.
Enjoy.