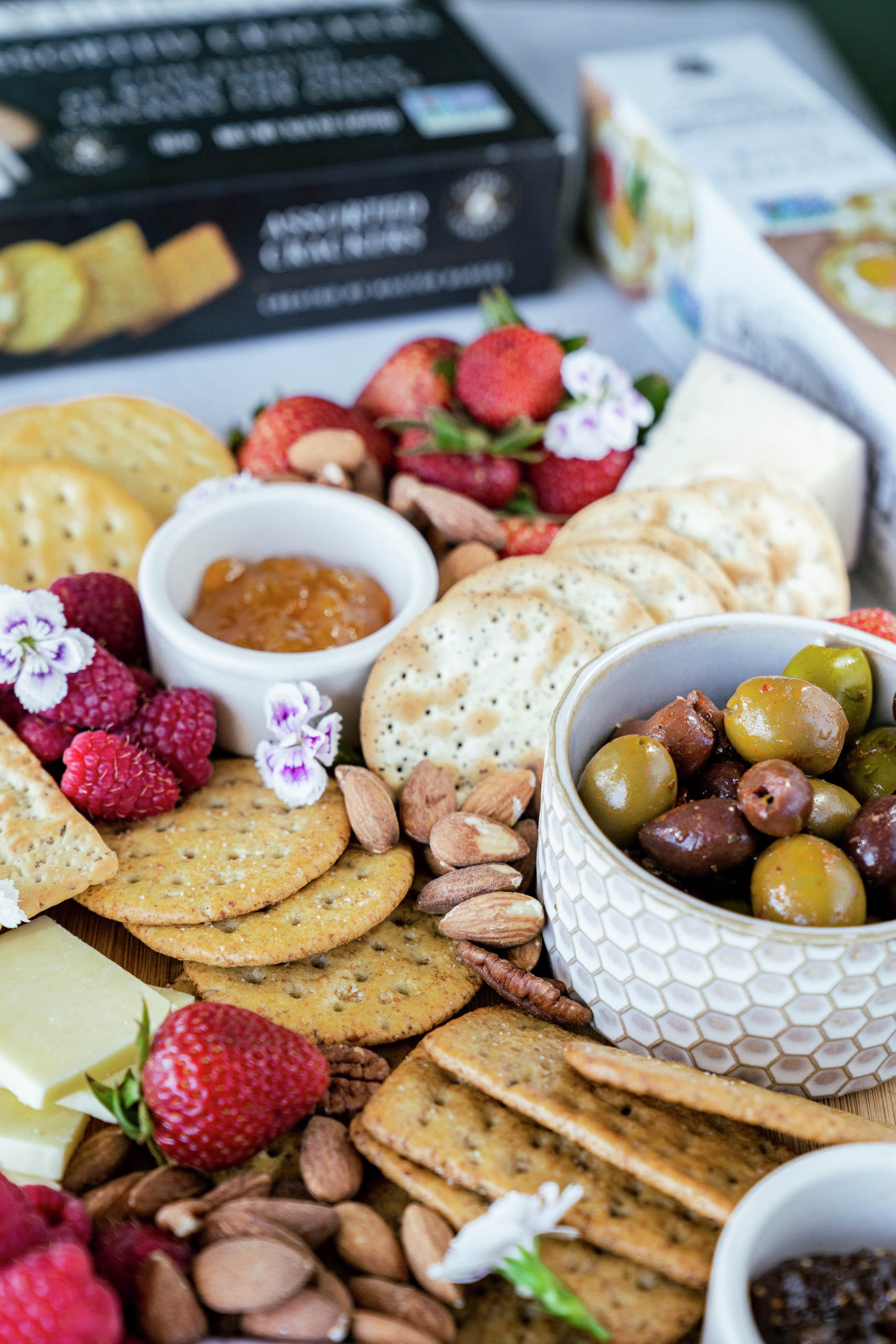 Mother's Day Brunch Board
Takes , serves 4.
Ingredients
Wellington Traditional Water Crackers
Wellington Garlic & Herbs Crackers
Wellington Assorted Crackers
Cheese of your choice
Assorted nuts
Olives
Strawberries
Raspberries
Edible flowers
Marmalade jam
Blackberry jam
Instructions
On a charcuterie board, either lay down parchment paper or make sure the "board" is food safe. You can season with beeswax and mineral oil.
Set out small dishes and add the marmalade, blackberry jam, and olives. Arrange dishes to your liking which will act as a guide to help arrange your board. Next, place the cheeses. Arrange Wellington Crackers, nuts, and fruits last.
Fill in any extra space with Wellington Crackers and any extra gaps with nuts or fruit.
Garnish with edible flowers and enjoy!