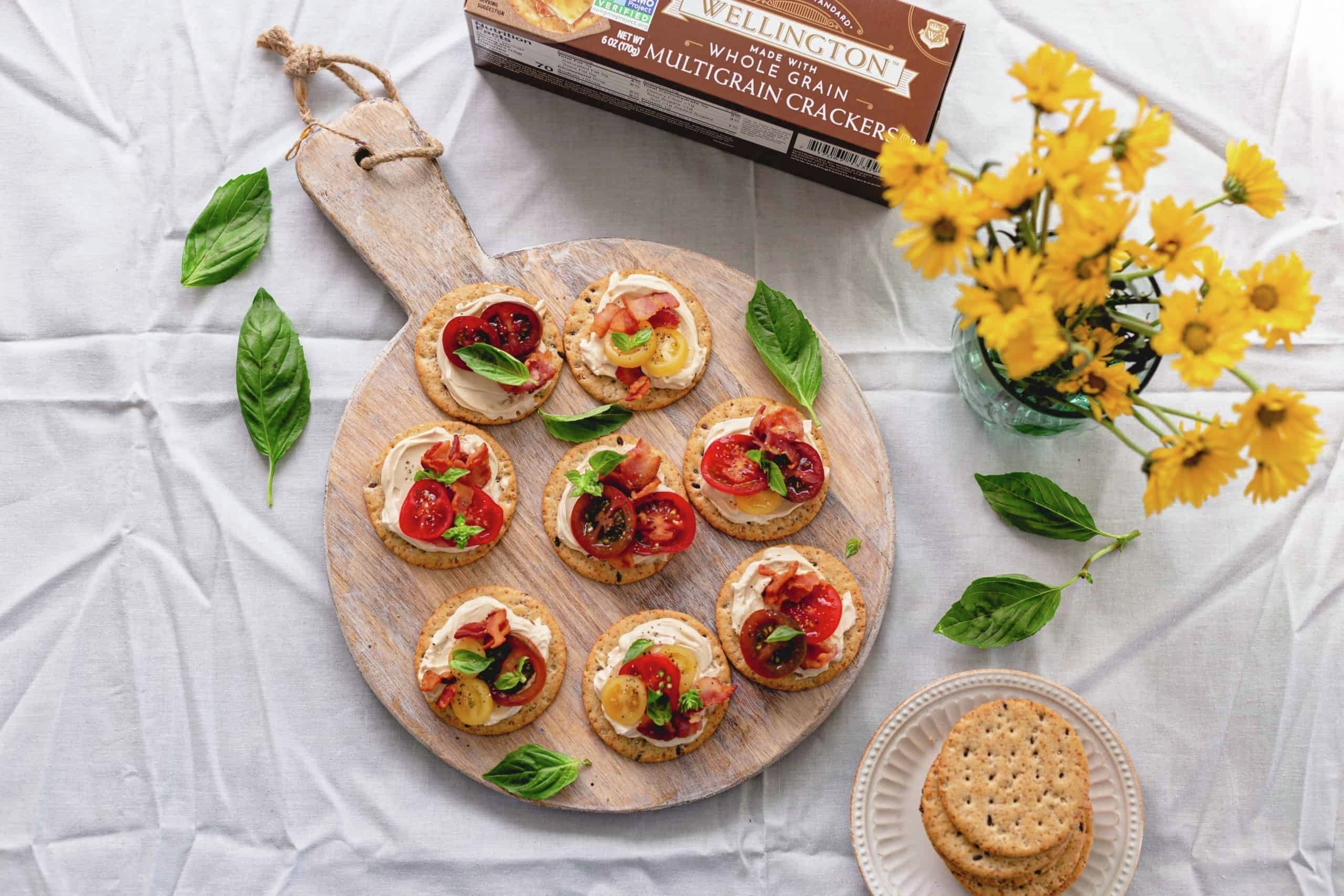 Mini BBQ BLT Appetizers
Takes , serves 8.
Ingredients
4 slices of bacon
4 ounces cream cheese, room temperature
3 tablespoons BBQ sauce (sweet is best)
20 cherry or grape tomatoes, sliced or halved
20 Wellington Whole Grain MultiGrain crackers
1/4 cup shredded lettuce or julienned basil leaves
Fresh ground black pepper if desired
Instructions
Cook or bake the bacon until crisp. Set aside on a paper towel-lined plate to drain. Once cooled, chop into small pieces and set aside.
In a small bowl, combine the cream cheese and BBQ sauce and blend until smooth.
When ready to serve, spread the cream cheese mixture on top of each cracker, then garnish with sliced tomatoes, crumbled bacon and shredded lettuce or basil leaves. Top with fresh ground black pepper and serve immediately.