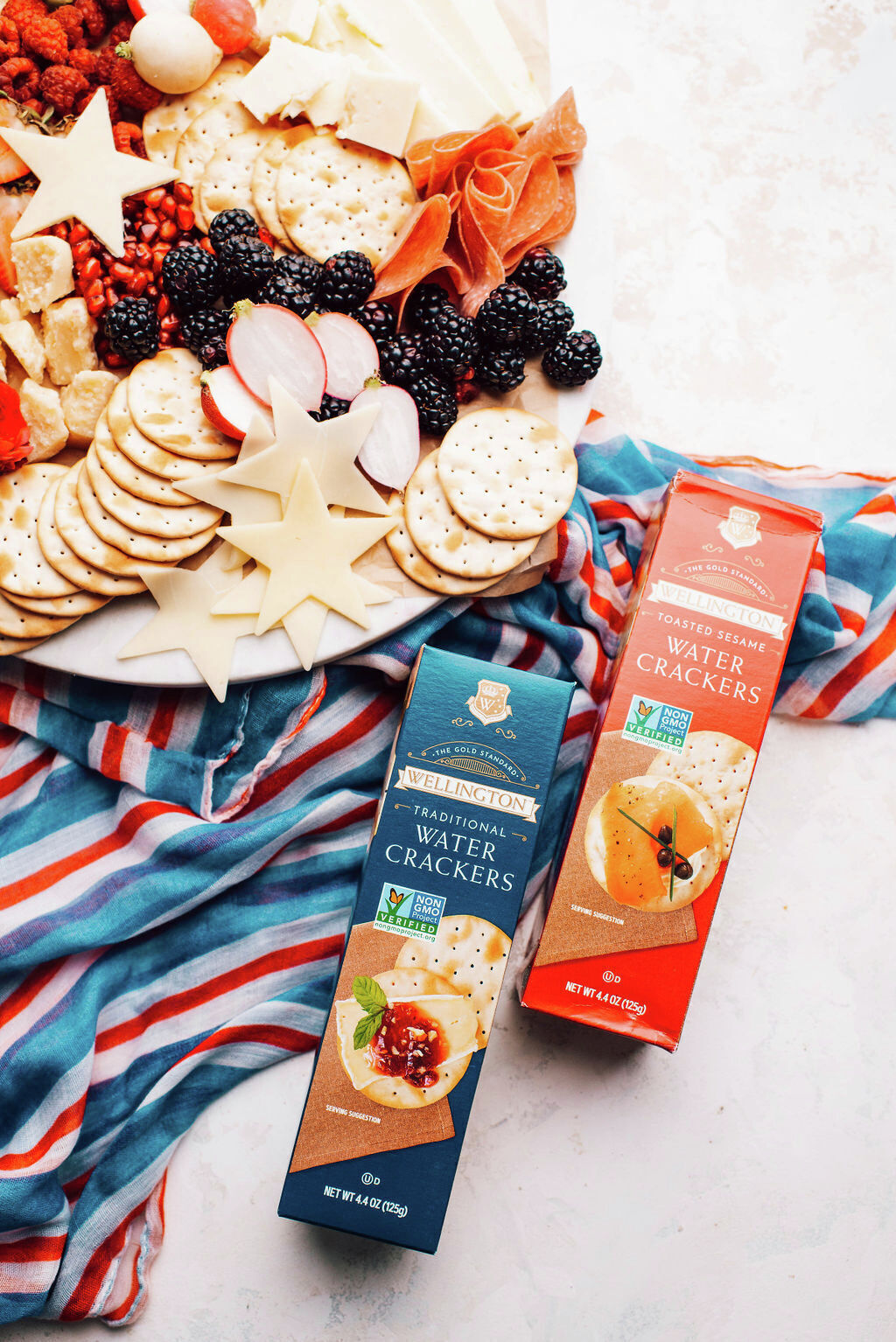 Memorial Day Charcuterie Board
Takes , serves 3.
Ingredients
Variety of berries such as: blueberries, blackberries, raspberries, & strawberries
Variety of cheeses such as: Brie, White Cheddar, Goat, & Parmesan
Honey Roasted Almonds
2-4 Boxes of Wellington Toasted Sesame Crackers
Pomegranate Seeds, optional
Rainbow radishes, cut in half
Variety of Deli Meats such as: Salami, Ham, & Prosciutto
Instructions
Heat brie in a 350 degree oven until melty and smooth, about 7-10 minutes.
Wash and dry all produce.
Cut the White Cheddar into star shapes using a star cookie cutter.
Arrange all ingredients on a serving board.
Serve immediately.