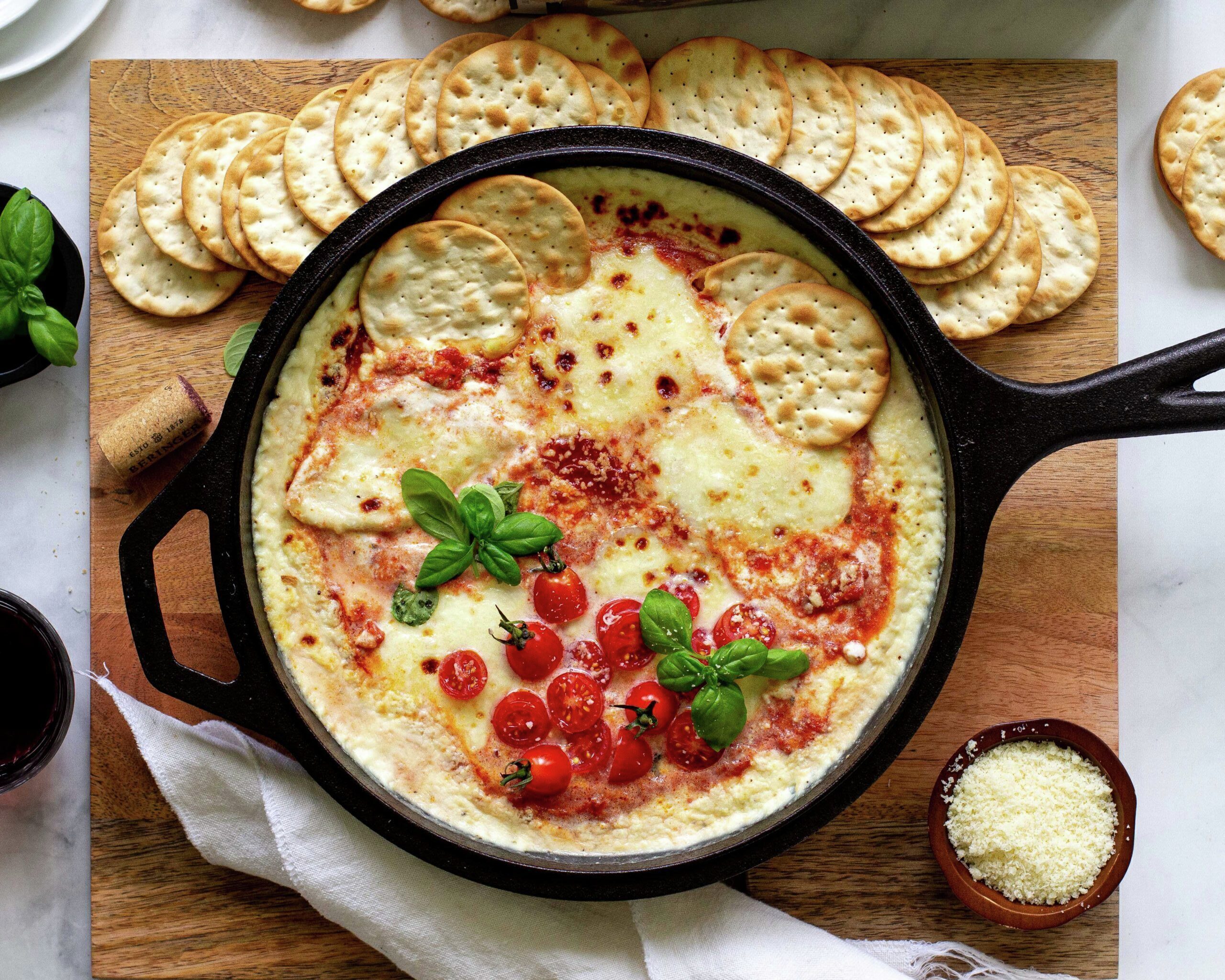 Margherita Pizza Dip
Takes , serves 6.
Ingredients
1 sleeve Wellington™ Traditional Water Crackers
15 ounces Ricotta Cheese
1/4 cup Parmesan Cheese, grated
1/4 teaspoon Salt
1/8 teaspoon Ground Black Pepper
1/2 cup Marinara Sauce
5 Slices Mozzarella Cheese
Handful Fresh Basil Leaves, for garnish
Handful Grape Tomatoes, for garnish
Instructions
Preheat oven to 350°F.
In a bowl, combine ricotta, parmesan, salt and black pepper.
Add the mixture to an oven-safe skillet or baking dish and spread out evenly. Top with marinara sauce and sliced mozzarella.
Bake for 10 minutes then broil for 3 minutes or until the cheese has melted and browned slightly.
Garnish with fresh basil leaves, grape tomatoes and serve with Wellington™ Traditional Water Crackers.
By: @Foodbyjonister