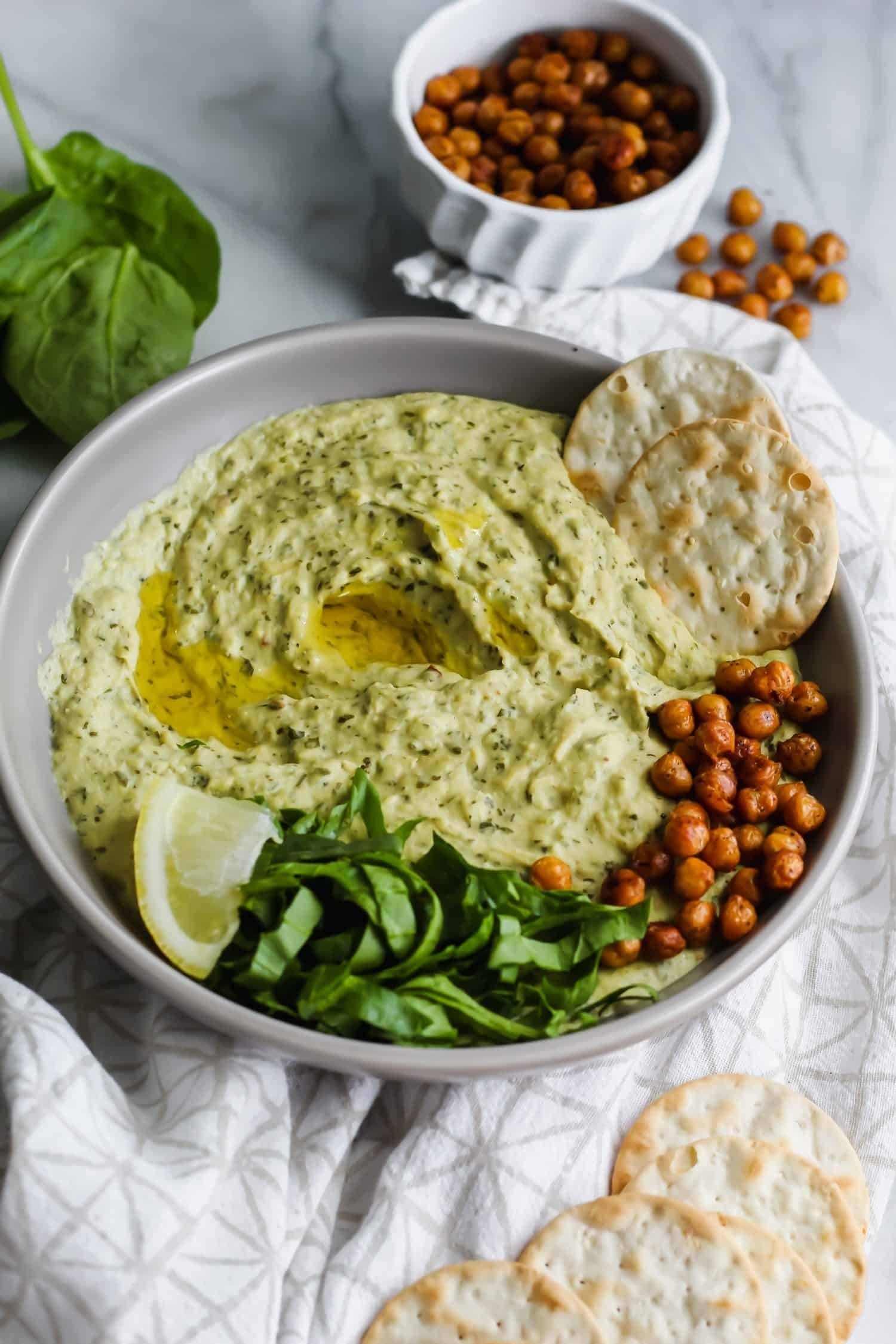 Lightened Up Spinach Artichoke Dip
Takes , serves 4.
Ingredients
1 package of Wellington Toasted Sesame Water Crackers
1 and ½ cups of fresh spinach, packed tightly
½ cup Reese canned Quartered Artichoke Hearts (drained)
⅓ cup plain full-fat greek yogurt
10 oz. container plain hummus
4 cloves garlic, minced
1 oz cream cheese
¾ tsp fresh lemon juice
½ tsp salt (more if needed)
½ tsp pepper
¼ tsp red pepper flakes (optional - for added spice!)
Instructions
First off, mince the garlic. Preheat the oven to 400 degrees.
To a food processor (or high powered blender!) add the spinach, drained artichoke hearts, greek yogurt, hummus, garlic, cream cheese, lemon juice and spices! Blend until smooth and creamy.
Taste and adjust seasoning (add more salt or pepper) if desired!
Grease a pan and add the dip directly into it. Bake for 15 minutes and if desired for a more colorful top, broil for 1-2 minutes, watching carefully!
Garnish with roasted chickpeas, more spinach or lemon if desired! Eat immediately with lots of Wellington crackers and enjoy!