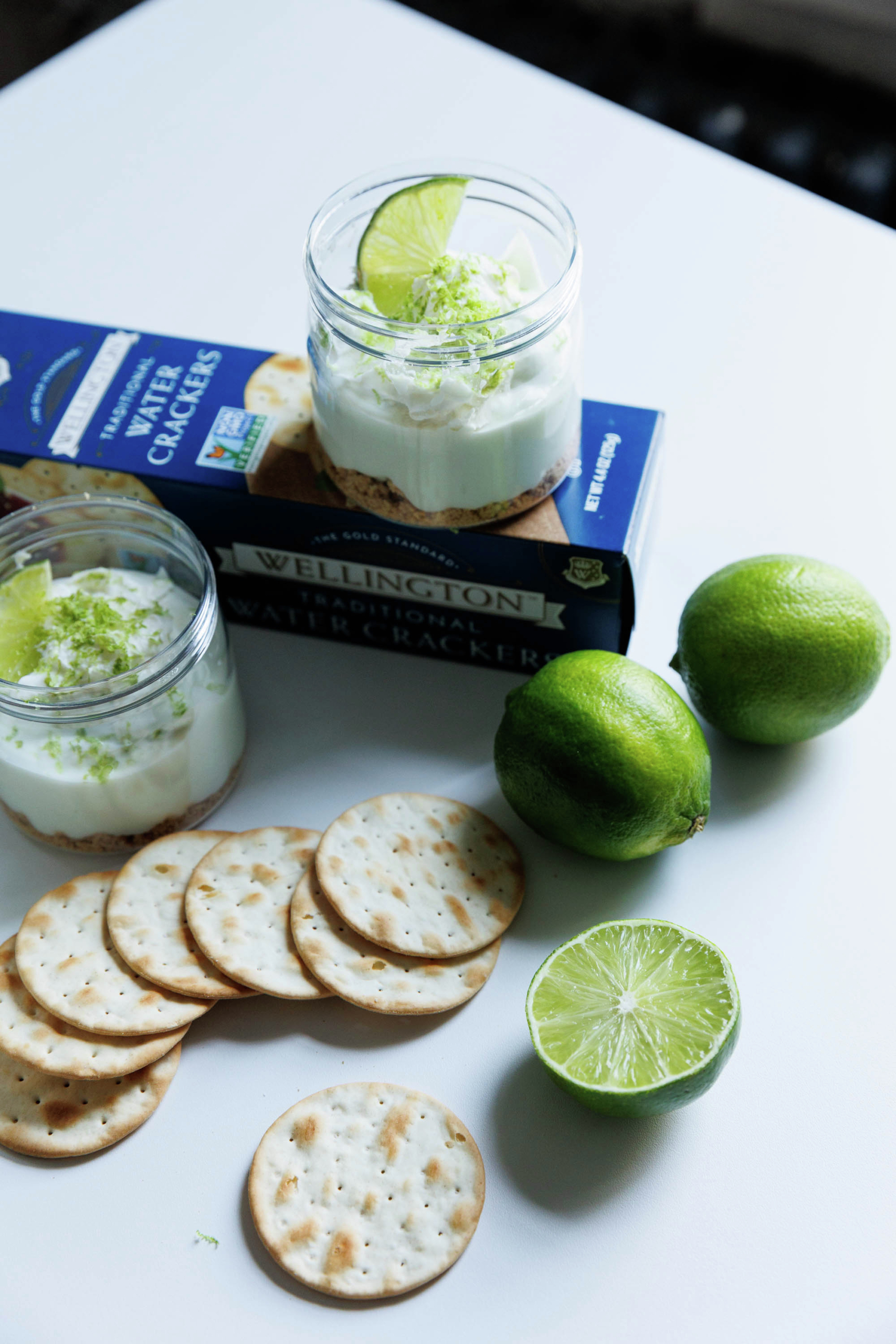 Key Lime Pie Mason Jars
Takes , serves 4.
Ingredients
8 oz cream cheese, softened
1/2 cup plain or vanilla Greek yogurt
1/2 can condensed milk
1/3 cup key lime juice
2 oz Belvoir Farms Cucumber and Mint Lemonade
1 package Wellington Traditional Crackers
2 tablespoons butter, softened
Whipped cream
Sliced limes, for garnish
Instructions
In a large bowl, add cream cheese, greek yogurt, condensed milk, key lime juice, and Belvoir Farms Cucumber and Mint Lemonade. Beat on medium speed for about 5 minutes, or until you have a smooth, creamy texture. Refrigerate until ready to use.
Crush Wellington Traditional Crackers and mix in butter.
Begin building your pie jars. In a mason jar or cup, add 2 to 3 tablespoons of the cracker mixture to the bottom. Top with 3 tablespoons of pie mixture, then more crushed cracker mixture. Finish with a swirl of whipped cream and a sliced lime. Continue building pie jars until all the ingredients are used.
Serve and enjoy!