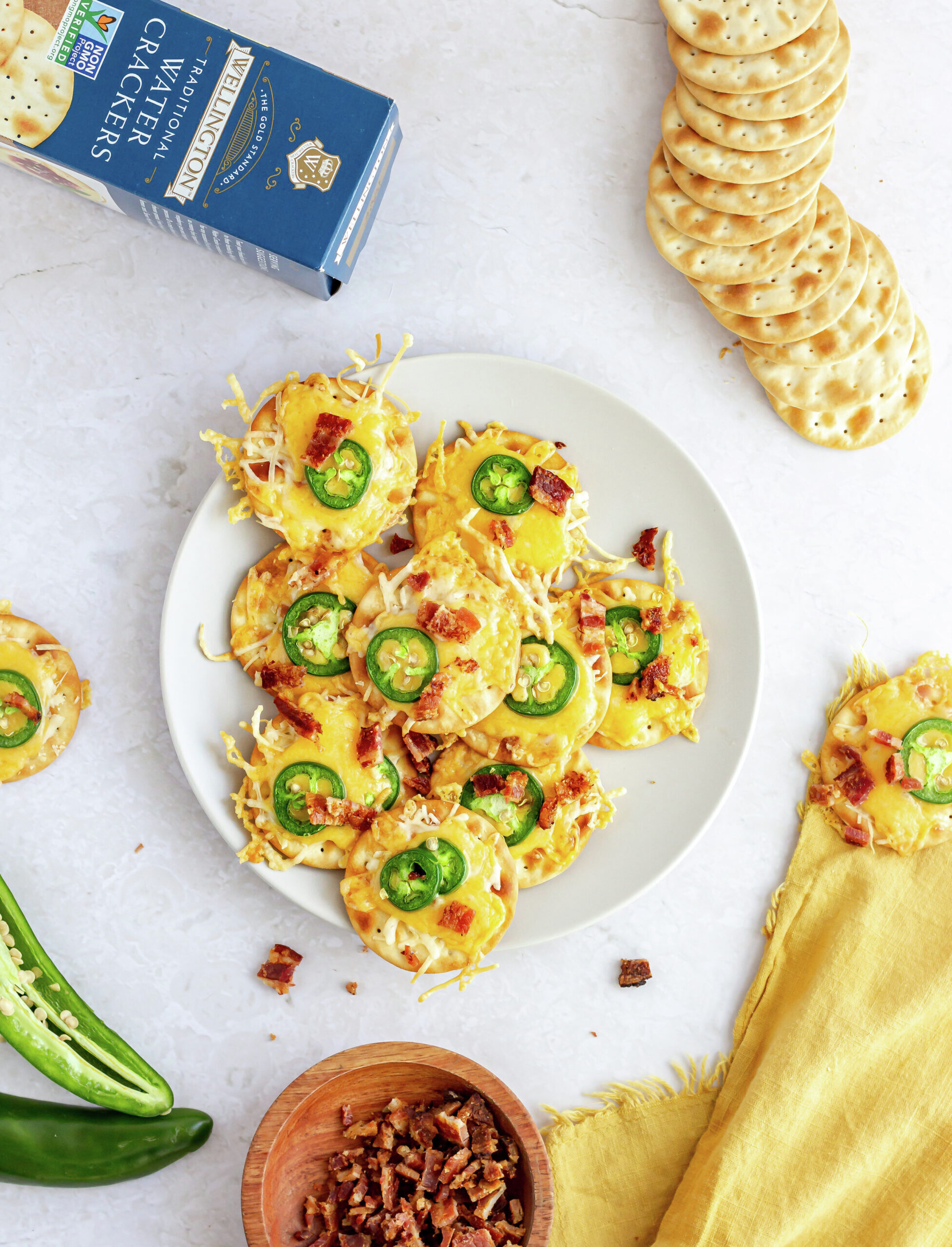 Jalapeño Popper Crackers
Takes , serves 4.
Ingredients
2 slices thick cut bacon
20 Wellington Traditional Water Crackers
3 oz parmesan cheese, shredded
3 oz cheddar cheese, shredded
1 large jalapeño, thinly sliced
Instructions
Place bacon in a large skillet set over medium-high heat and fry, flipping occasionally until crispy, about 8-10 minutes. Carefully remove the bacon from the skillet and drain on a paper-towel lined plate. When the bacon has cooled, finely chop it and set it aside.
Preheat the oven to 375° F and line a rimmed baking sheet with parchment paper.
Place crackers in a single layer on the baking sheet. Place about 1 tsp of shredded parmesan cheese atop each of the crackers, followed by about 1 tsp of cheddar cheese. Top each cracker with a jalapeño slice.
Bake the crackers for 7-8 minutes, until the cheese is melted and bubbly. Remove the crackers from the oven and immediately sprinkle with bacon pieces. Let cool slightly and then serve.