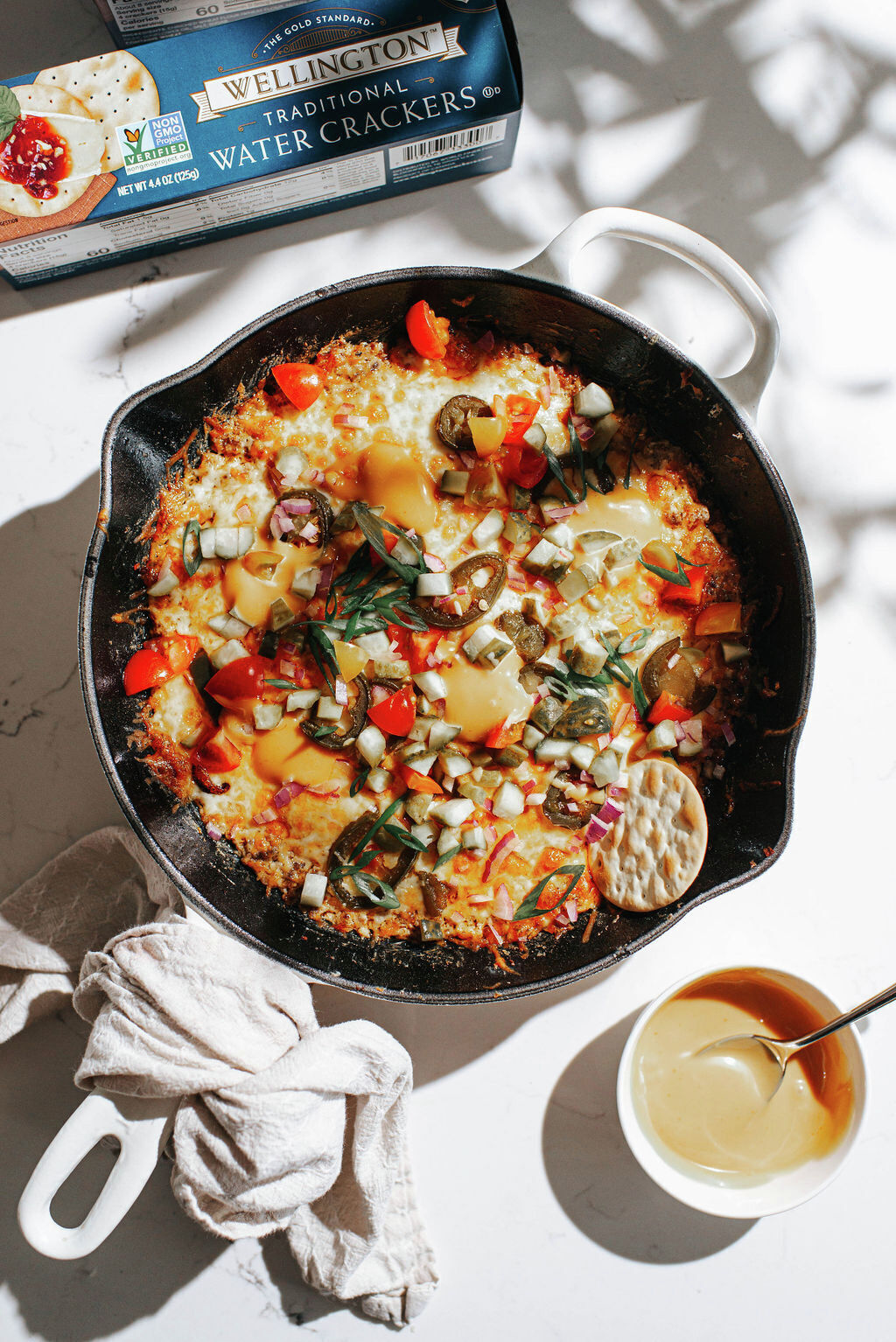 Jalapeño Cheeseburger Dip
Takes , serves 0.
Ingredients
1 Small Onion, diced
4 Cloves Garlic, minced
2 tbsp Olive Oil
½ lb Ground Beef
½ tsp Seasoned Salt
½ tsp Smoked Paprika
Red Pepper Flakes to taste
Salt and Pepper to taste
8 oz Cream Cheese
4 oz Monterey Jack, shredded
4 oz Colby Jack, shredded
1/4 cup Pickled Jalapeños
Wellington Traditional Water Crackers
Burger toppings of your choice - pickles, red onion, tomato, scallion, etc
Instructions
Saute the onion and garlic in the olive oil until onions are translucent.
Add ground beef, spices, and salt and pepper. Cook until ground beef is cooked through and slightly crispy.
Add cream cheese and cook until melted and combined.
Smooth into an even layer, then top with shredded Colby and Monterey Jack. Sprinkle on the pickled jalapeños.
Place under broiler until cheese is melted and begins to turn golden brown.
Top with burger toppings.
Serve immediately with Wellington Crackers.