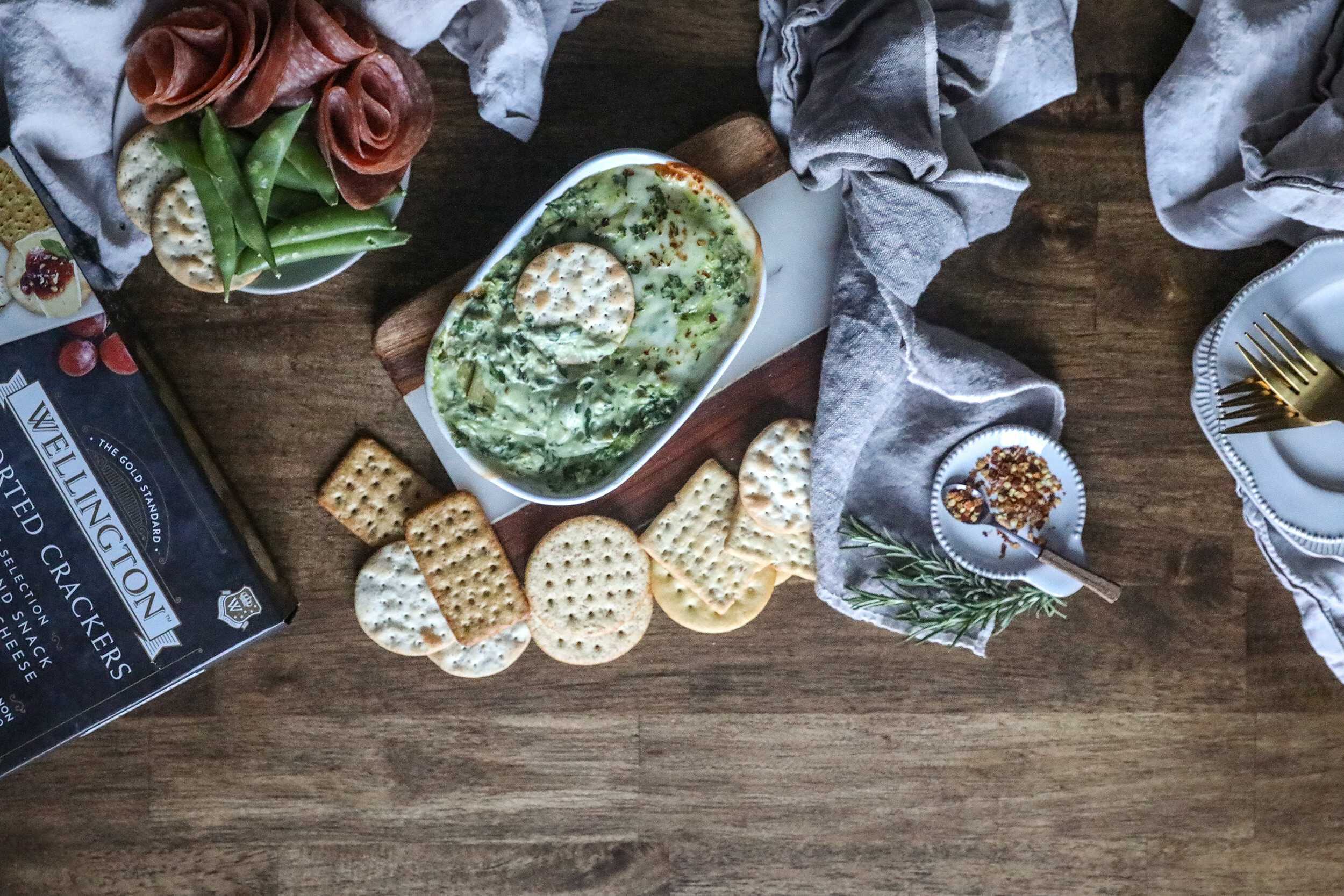 Hot Spinach Artichoke Dip
Takes , serves 2.
Ingredients
5 Ounces Marinated Artichokes
5 Ounces Chopped Spinach
3 Ounces Apple (Sweet Variety i.e. Fuji, Gala Or Honeycrisp)
8 Ounces Cream Cheese Softened
½ Cup Parmesan
½ Cup Mozzarella
1 Teaspoon Fresh Rosemary, Finely Diced
¼ Cup Mayonnaise
2 Cloves Garlic Minced
¼ Teaspoon Crushed Red Pepper Flakes
2 Tablespoons Artichoke Marinade From The Artichoke Jar
1-2 Slices Of Provolone Cheese Or Enough Slices To Cover The Top
Instructions
With a mixer, whip the cream cheese to soften.
Add the remaining ingredients to the mixing bowl. Mix on high until fully combined, and no chunks of cream cheese remain. Use a spatula to remove any cream cheese that may be stuck to the sides of the bowl.
Spoon the mixture into a shallow baking dish, top with provolone cheese and bake at 350 degrees for 15 Minutes or until bubbly and slightly brown on top.