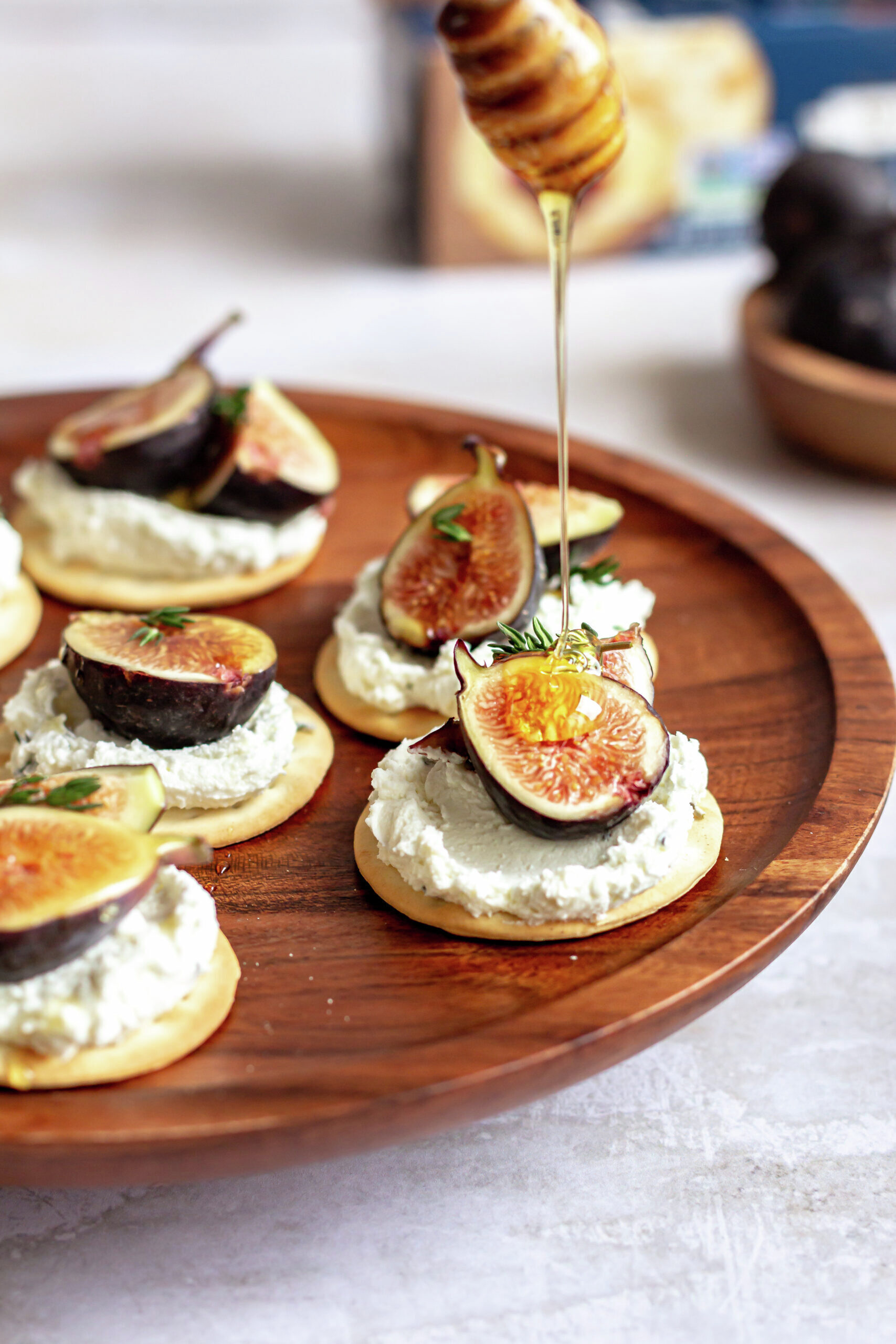 Honey and Fig Bites with Goat Cheese
Takes , serves 3.
Ingredients
10 oz goat cheese, softened
6 sprigs of fresh thyme leaves stripped from the stems
1 tsp honey
Pinch of salt
Wellington Traditional Crackers
1/4 cup honey
6-8 fresh figs, halved
1-2 sprigs fresh thyme
Instructions
In a large bowl, combine goat cheese, first amount of fresh thyme, 1 tsp of honey, and pinch of a salt. Stir together with a wooden spoon or rubber spatula until well combined.
Scoop about 2 tsp of the goat cheese mixture onto each cracker. Top with half of a fig, a drizzle of honey, and a sprinkle of thyme leaves. Serve immediately.