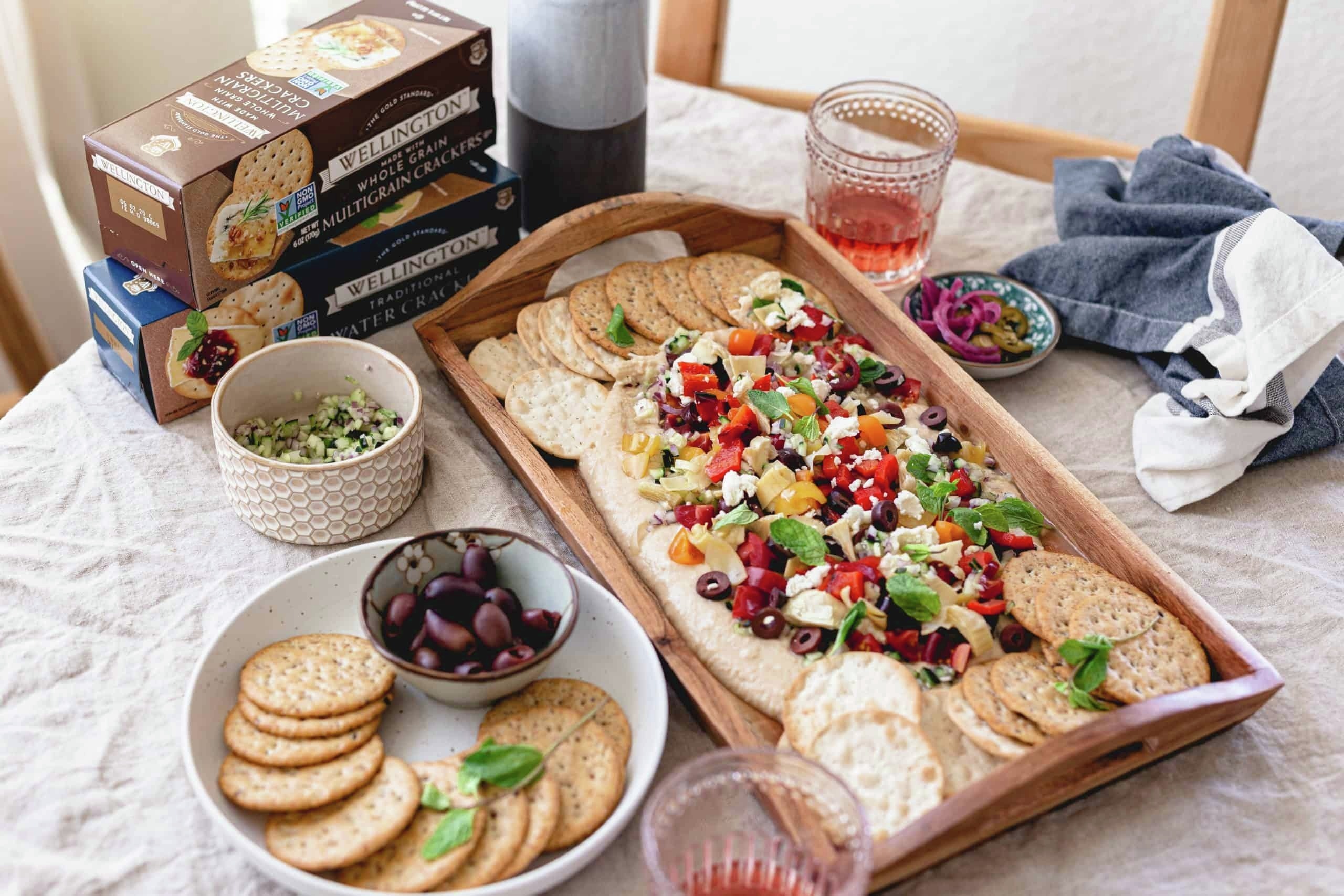 Greek Seven-Layer Dip
Takes , serves 8.
Ingredients
1 small red onion
1/2 English cucumber (or your favorite variety)
1/4 cup rice vinegar
1/4 cup water
Salt and pepper
2 cups hummus
1 cup cherry tomatoes
1 cup kalamata olives
1 cup marinated artichokes
3/4 cup roasted red peppers
1/2 cup feta cheese or goat cheese
Fresh mint
1 box Wellington Whole Grain Multigrain Crackers
1 box Wellington Traditional Water Crackers
Instructions
Mince onion and finely chop cucumber.
Toss with vinegar, water and salt and pepper and let sit 10 minutes. Drain well before using.
Chop veggies into bite-sized pieces.
Spread hummus over large serving tray.
Layer the ingredients over hummus.
Top with feta or goat cheese and fresh mint and serve with bread or chips.