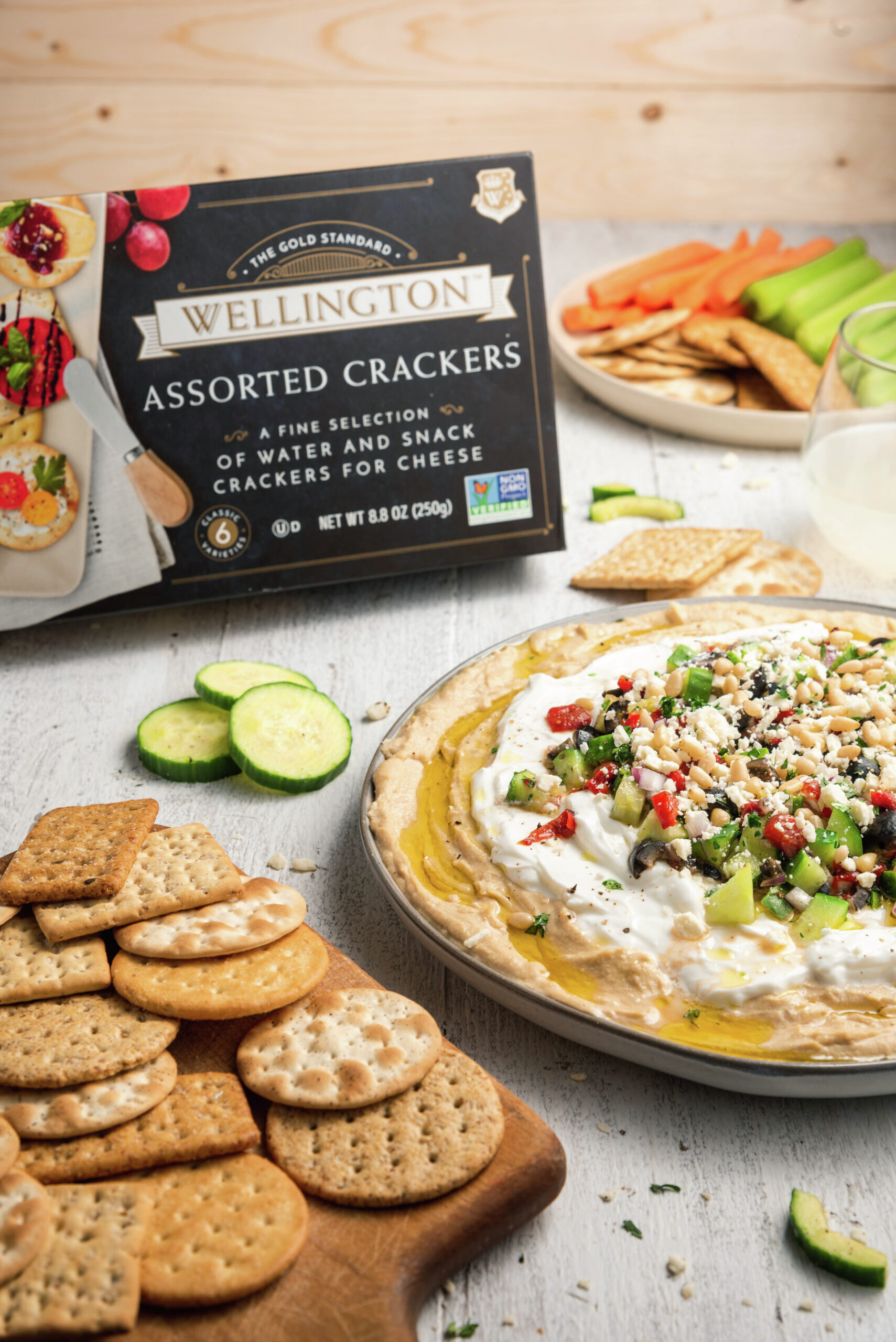 Greek Layered Hummus Dip
Takes , serves 8.
Ingredients
1 (17-ounce) container prepared hummus
½ cups plain Greek yogurt
½ cup (¼-inch) English cucumber pieces
¼ cup chopped roasted red peppers
¼ cup pitted kalamata olives chopped
¼ cup red onion diced
1 tablespoon olive oil plus extra for drizzling
1 tablespoon freshly chopped parsley leaves
¼ teaspoon salt
½ teaspoon fresh ground black pepper
1 ounce crumbled feta cheese
2 tablespoons toasted pine nuts
Wellington Assorted Crackers for dipping
Instructions
Spread the hummus on a shallow serving tray or plate. Dollop the yogurt on top, then carefully spread to cover the hummus, leaving a border showing through.
In a small bowl combine the cucumber, peppers, olives, onion, 1 tablespoon olive oil, parsley, salt and pepper. Spoon the vegetable mixture evenly over the yogurt. Sprinkle crumbled feta cheese over the vegetables then top with toasted pine nuts. Drizzle the dip with a little extra olive oil. Serve immediately.