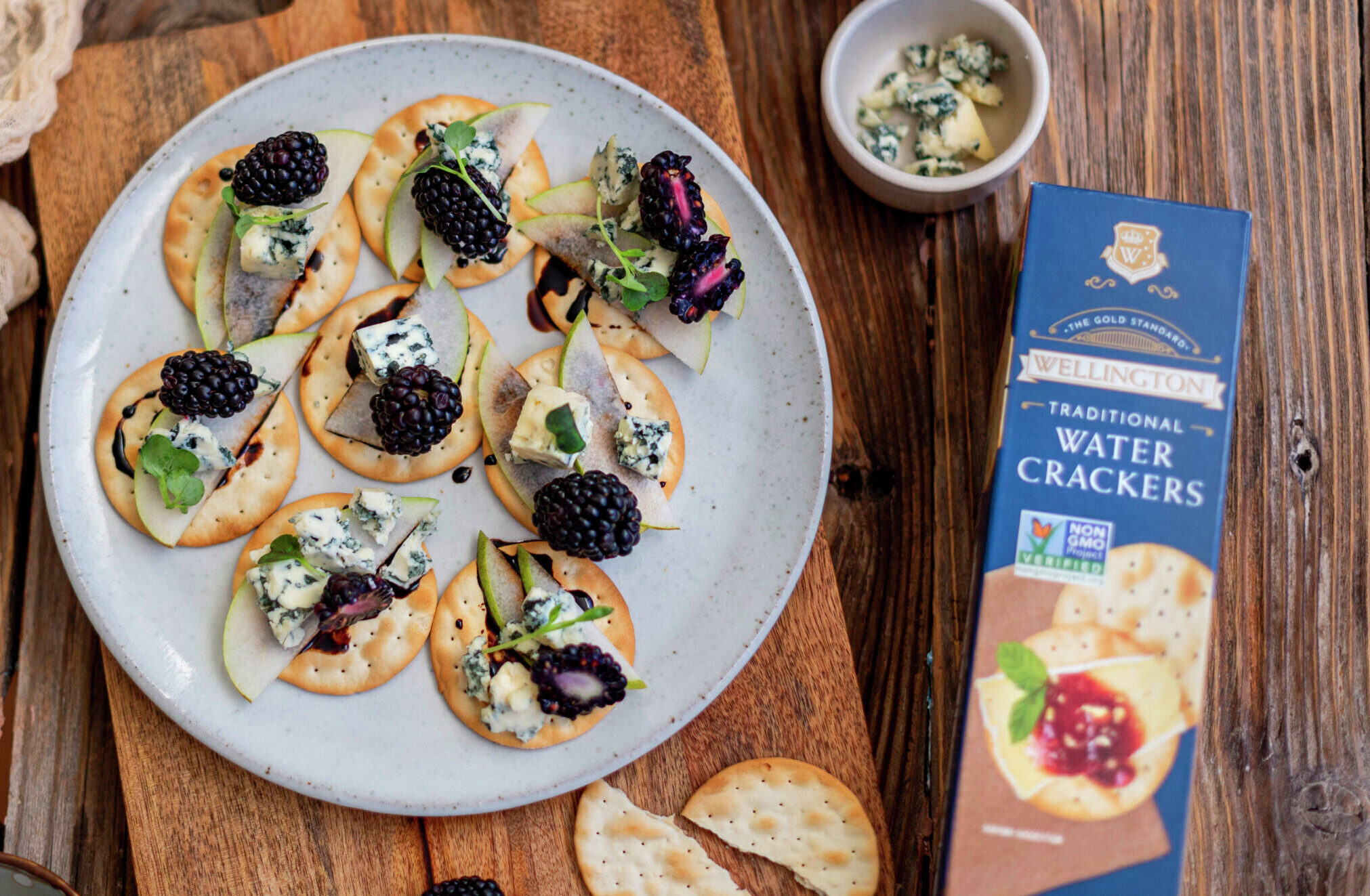 Gorgonzola Pear Cracker Bites
Takes , serves 6.
Ingredients
1 cup balsamic vinegar
4 ounces high-quality Gorgonzola cheese
18 Wellington Traditional Water Crackers
1 pear, thinly sliced, then cut in half crosswise
2 tablespoons honey
18 blackberries
Instructions
In a small saucepan on medium heat, reduce the balsamic vinegar until thick, to about 1/4 of its original volume. Watch carefully as it can easily burn.
Cut the Gorgonzola cheese into 18 bite-sized chunks.
Spoon a dab of balsamic onto each pita cracker. Top with Gorgonzola cheese and pear. Drizzle with honey and finish each appetizer with a blackberry.