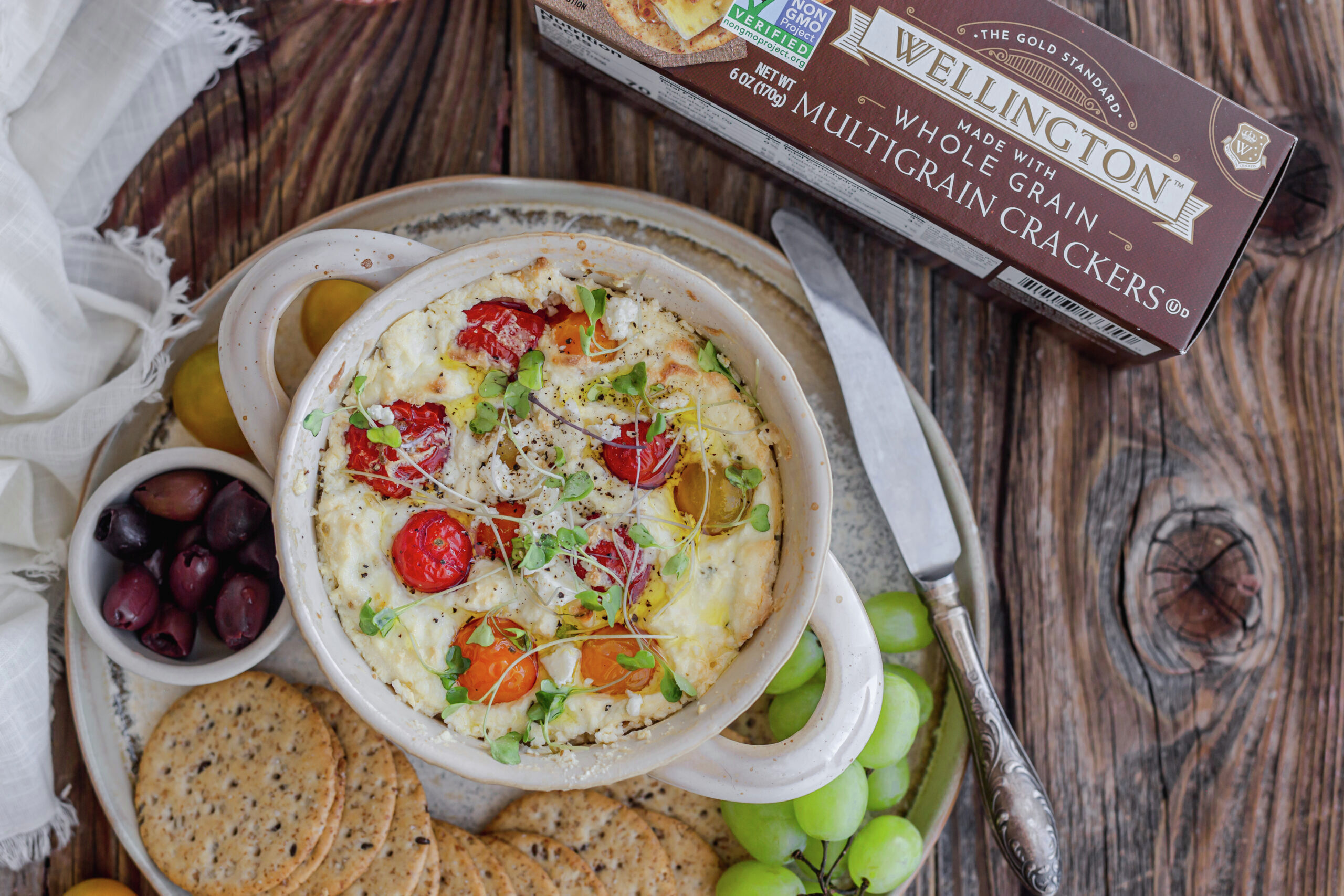 Garlic Her Tomato Goat Cheese Dip
Takes , serves 8.
Ingredients
1 tablespoon olive oil
1 cup part skim ricotta
1 8 ounce log goat cheese
3/4 cup crumbled feta
1 clove minced garlic
1/4 teaspoon salt
1 teaspoon lemon juice
1/4 cup freshly chopped basil
1/4 pound yellow cherry tomatoes
1/4 pound red cherry tomatoes
A box of Wellington Multigrain Crackers
Instructions
Preheat oven to 350F
Spray a small 6 inch baking dish with nonstick spray.
In a large bowl, mix together the olive oil, ricotta, goat cheese, feta, garlic, salt, lemon juice, and basil. Use a spoon to combine as much as possible, although it doesn't need to be perfect. When combined as much as you can by hand, stir in half of the tomatoes.
Pour mixture into baking dish and top with remaining tomatoes,
Bake, uncovered, for 30-40 minutes or until bubbly and slightly browned.
Serve Wellington Crackers.