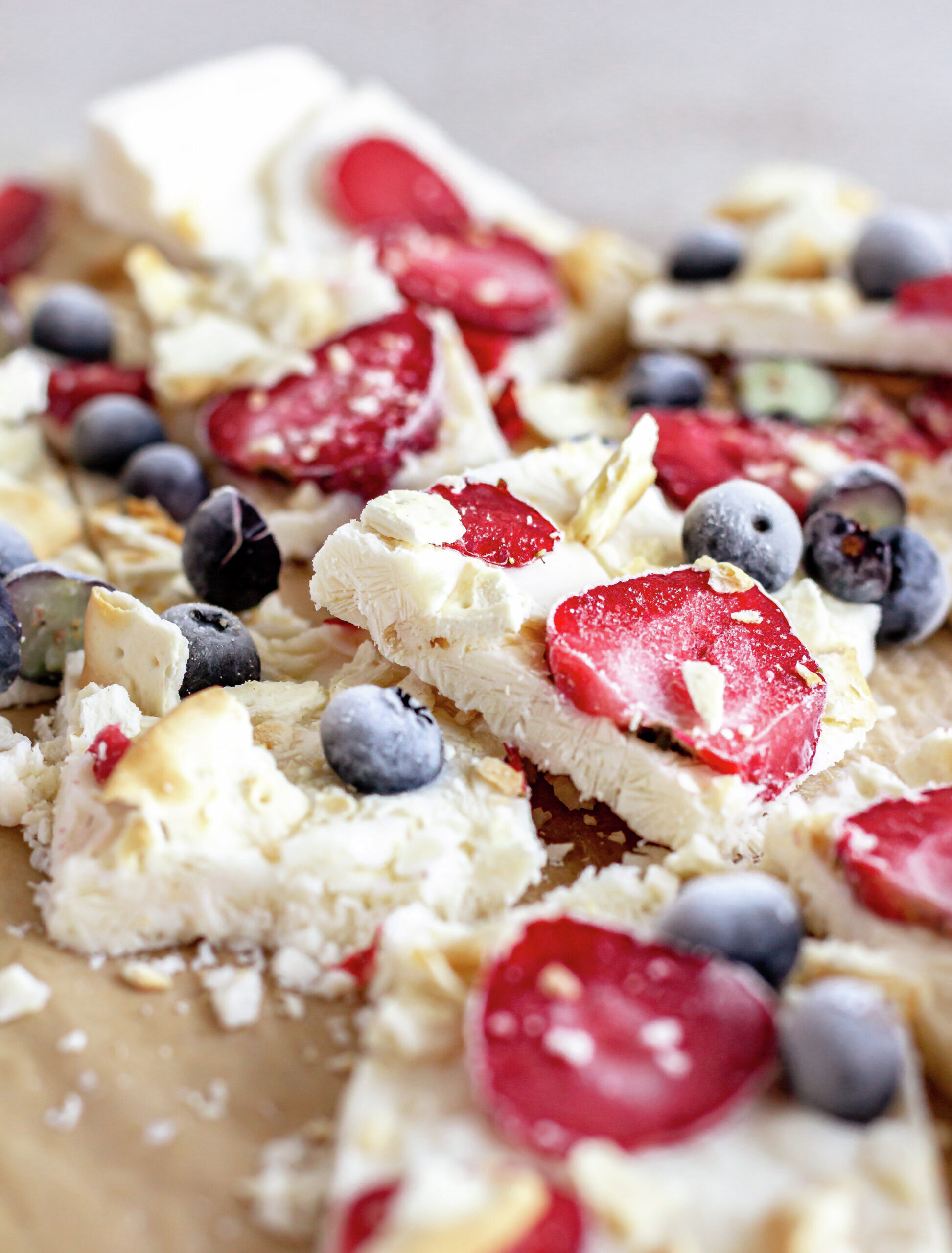 Frozen Yogurt Bark
Takes , serves 2.
Ingredients
2 cups whole milk Greek yogurt
3 tbsp honey
1 tbsp vanilla extract
5-6 large strawberries
1/3 cup fresh blueberries
4 Wellington Traditional Crackers
Instructions
Line a quarter sheet pan with parchment paper and set aside.
In a large bowl, whisk together yogurt, honey, and vanilla until smooth. Pour mixture onto the prepared sheet pan and smooth into an even layer.
Thinly slice strawberries and sprinkle them, along with the blueberries, over the top of the yogurt.
Crumble the Wellington Traditional Crackers and sprinkle over the surface. Place yogurt in the freezer for 4-6 hours to set.
When the yogurt bark is frozen, slice into pieces using a sharp knife and serve immediately.