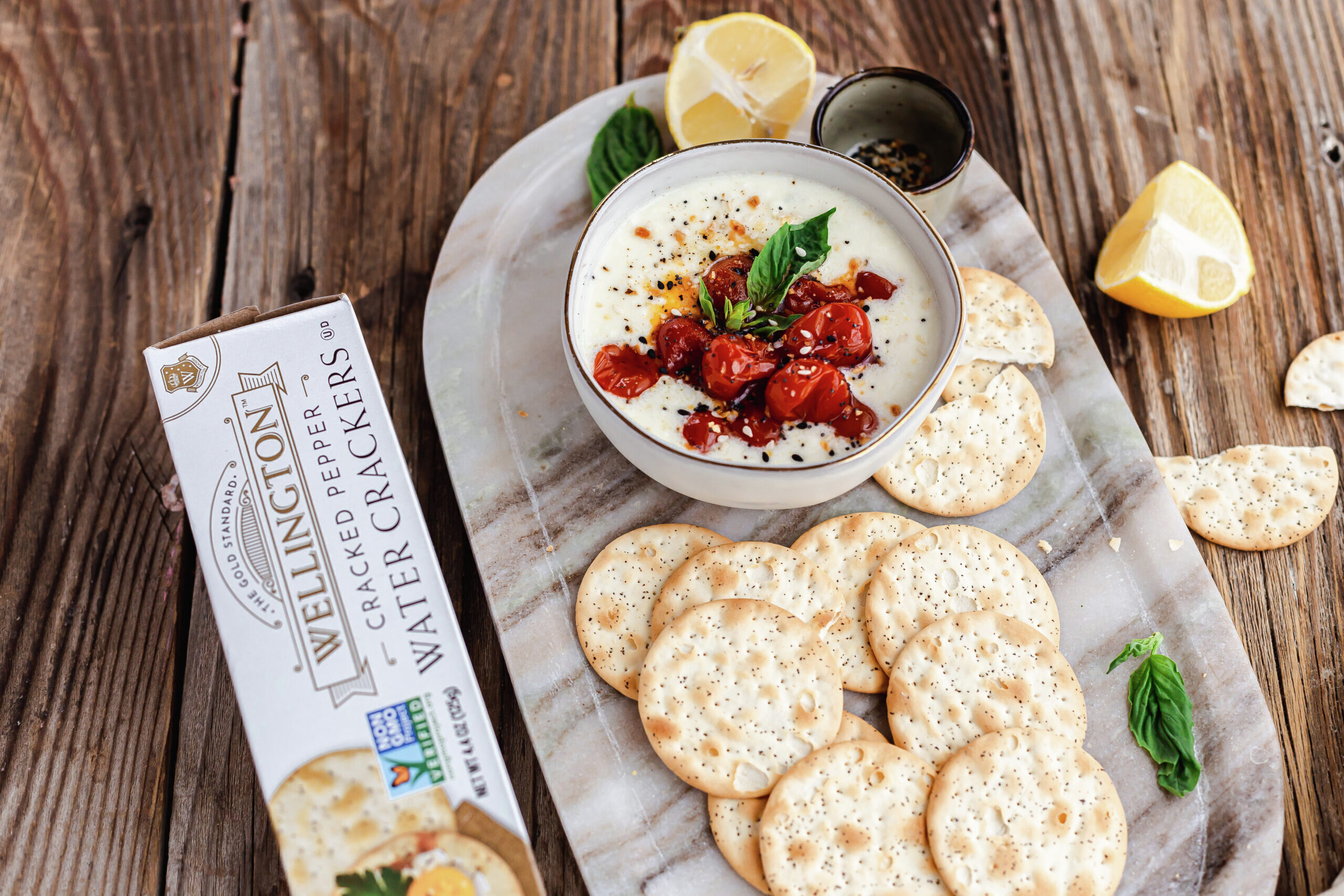 Easy Whipped Feta Dip
Takes , serves 6.
Ingredients
Roasted Tomatoes:
5 oz. grape tomatoes
1 tablespoon olive oil
1/4 teaspoon sea salt
Whipped Feta:
6 oz. crumbled fetas, room temperature
4 tablespoons extra virgin olive oil
2 tablespoons water
2 garlic cloves
1 lemon, zest only and divided
1/4 teaspoon sea salt
1/4 teaspoon ground pepper + couple pinches more for topping
1/2 teaspoon black sesame seeds, for garnish
couple small basil leaves for garnish
Instructions
Preheat oven to 350F.
Place the tomatoes on a rimmed baking sheet lined with parchment paper.
Drizzle with 1 tablespoon of olive oil and sprinkle with 1/4 teaspoon sea salt.
Roast in the oven for 15 – 20 minutes until they are blistered and starting to burst.
While the tomatoes are roasting, place the feta, oil, water, garlic, zest of 1/2 of the lemon, salt, and 1/4 teaspoon pepper into the food processor.
Process for 1 – 2 minutes until completely creamed together and smooth.
Transfer the whipped feta to a serving bowl.
Top with the roasted tomatoes, a drizzle of extra virgin olive oil, black sesame seeds, small basil leaves, the remaining zest of the lemon, and a couple pinches of ground pepper.