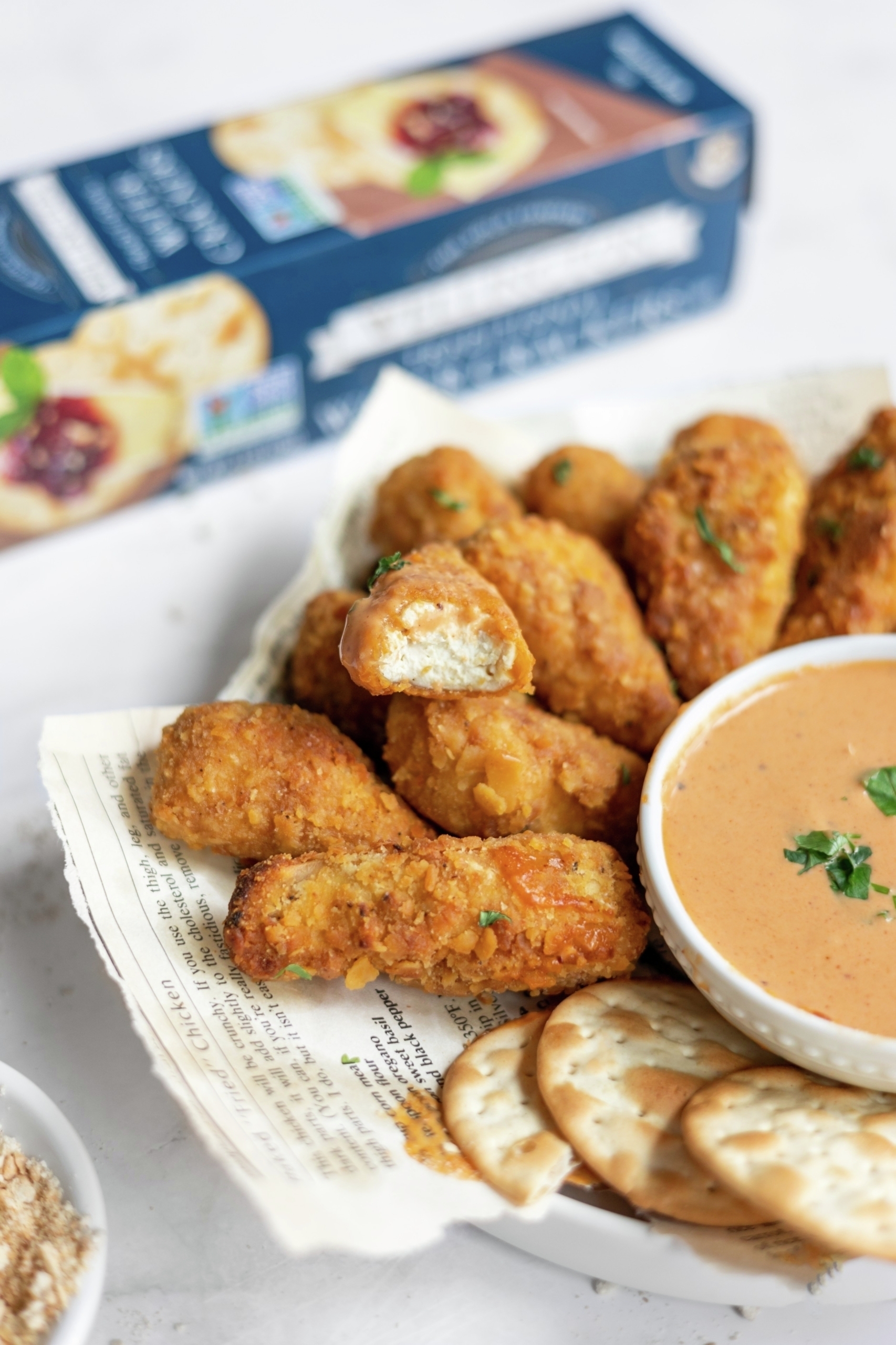 Crispy Cracker Coated Chicken Wings With Dipping Sauce
Takes , serves 2.
Ingredients
For Sauce:
1/2 cup mayonnaise
1/2 cup barbecue sauce
3 tbsp horseradish
2 tbsp dijon mustard
For Wings:
2 pounds split chicken wings (12 pieces)
1/2 package of Wellington's Traditional Water Crackers (about 1 cup)
1 tsp season salt
1 tsp of each garlic and onion
1/2 tsp black pepper
Instructions
Preheat the oven to 400 F.
Mix the first 4 ingredients until well blended. Reserve 3/4 cup for dipping.
In a food processor or blender, pulse crackers until crumbly. Mix with seasoned salt, garlic, onion, and black pepper.
Brush wings with remaining mayonnaise mixture; roll in cracker crumbs until evenly coated.