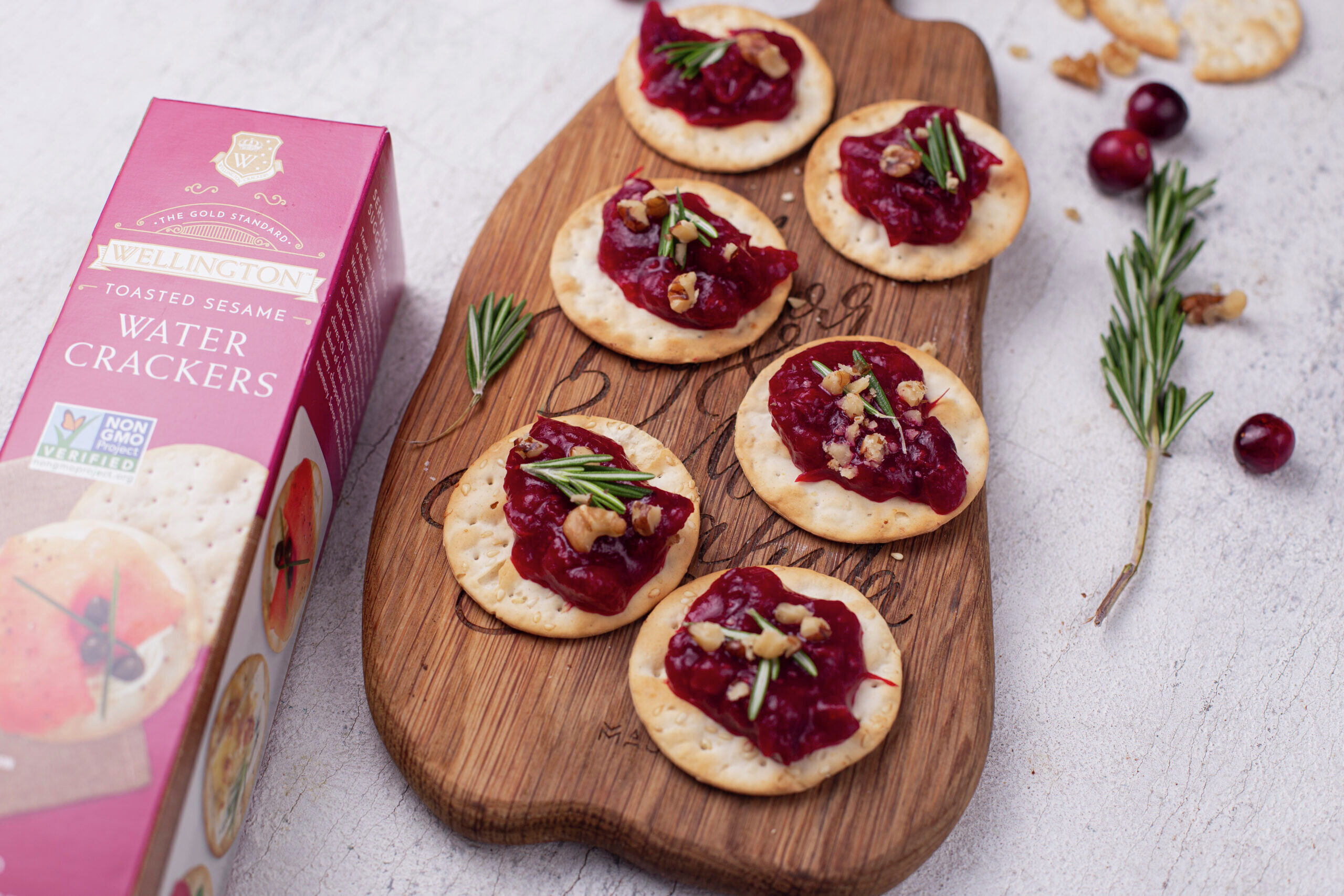 Cranberry Walnut Bites
Takes , serves 8.
Ingredients
1/4 cup cranberry relish
1/3 cup crumbled goat cheese
1/4 cup candied walnuts
3 tablespoon honey
1 tablespoon balsamic vinegar
fresh rosemary for garnish
Wellington Sesame Water Crackers
Instructions
On a serving platter, lay out the Wellington Crackers.
Top each round with cranberry relish, goat cheese, and walnuts.
Combine the honey and balsamic vinegar in a small bowl. Using a spoon, drizzle honey vinegar over the tops of the rounds and garnish with fresh rosemary.