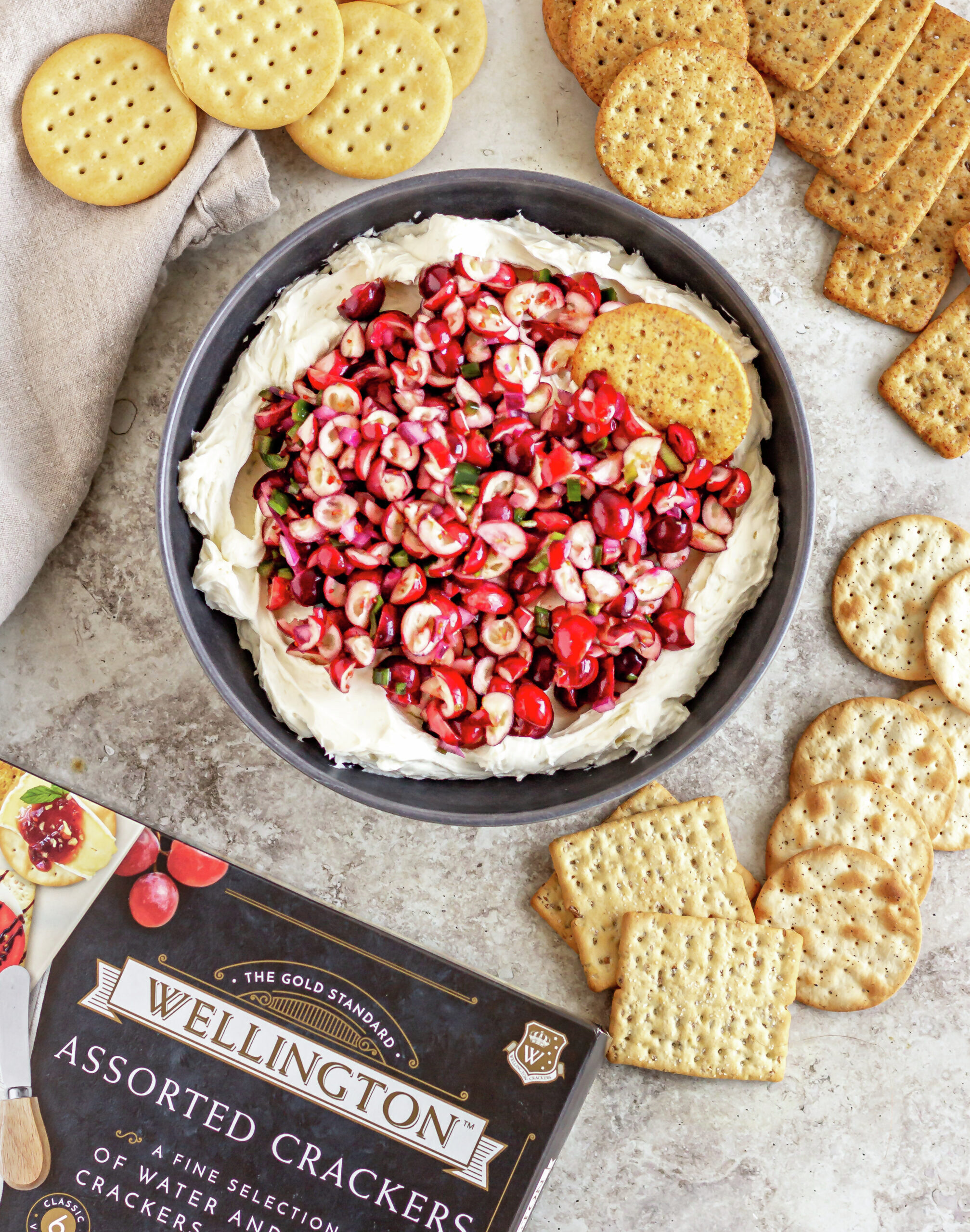 Cranberry Jalapeño Dip
Takes , serves 2.
Ingredients
For the cranberry relish:
10 oz fresh cranberries
1 jalapeño, seeds removed
1/4 of a red onion
1 green onion
Juice of one lime
2-3 tbsp granulated sugar
1/4 tsp kosher salt
For the cream cheese layer:
16 oz cream cheese, softened
4 oz goat cheese, softened
Zest of one lime
1/2 tsp kosher salt
For Serving:
Wellington Assorted Crackers
Instructions
Roughly chop cranberries and place them in a large bowl. Dice the jalapeño, red onion, and green onion and add them to the bowl with the cranberries. Add the lime juice, sugar, and salt and stir to combine. Cover and refrigerate for 8-12 hours.
Using an electric hand mixer or stand mixer, beat cream cheese and goat cheese until smooth. Add the lime zest and salt and continue to whip for 1-2 minutes until mixture is light and fluffy.
To serve, spread cream cheese layer in the bottom of a bowl or serving dish. Spoon cranberry relish on top and serve with Wellington Assorted Crackers.