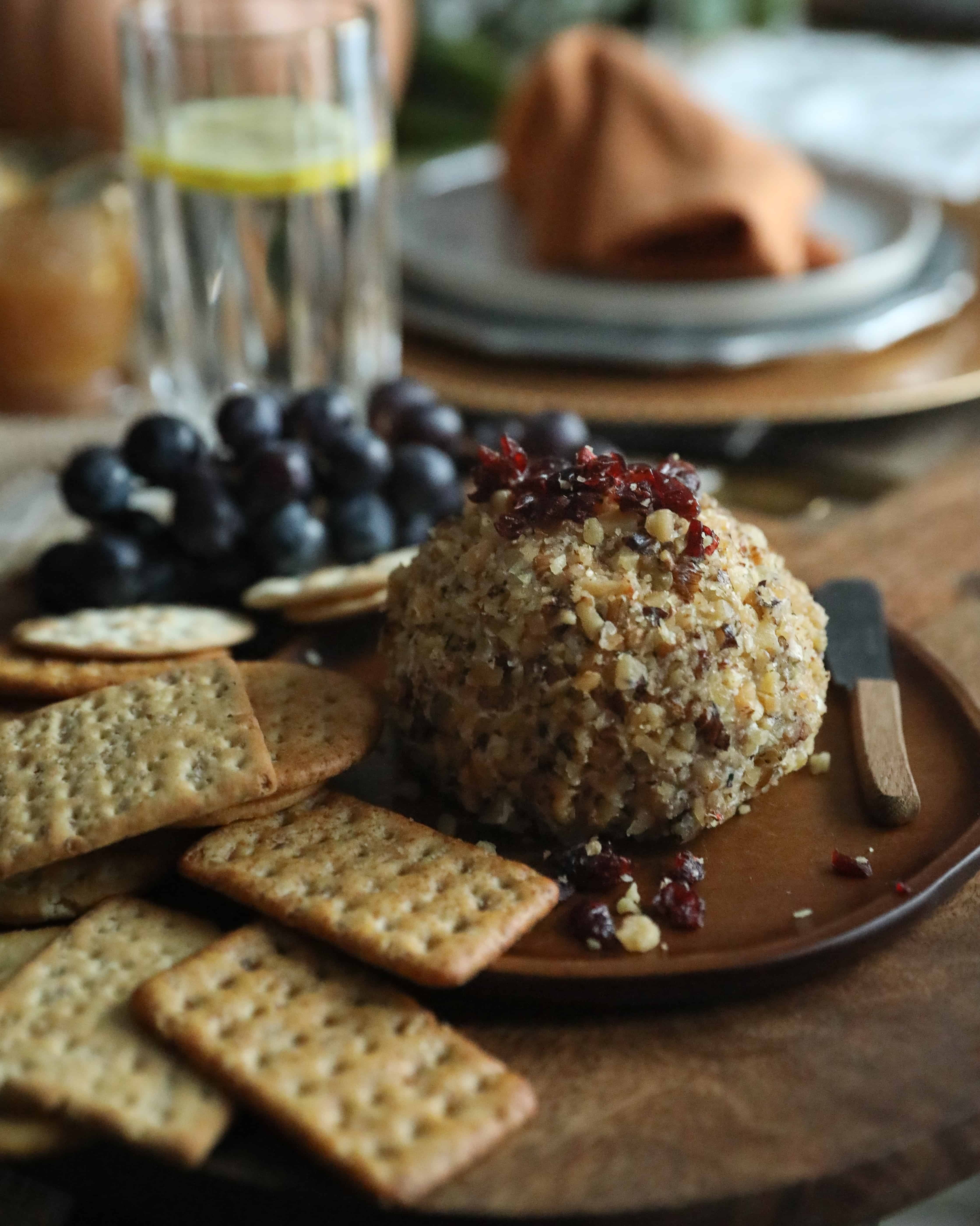 Cranberry Blue Cheese Ball
Takes , serves 8.
Ingredients
4 Ounces Goat Cheese
4 Ounces Cream Cheese
1/4 Cup Blue Cheese Crumbles 1 oz
1/4 Cup Dried Cranberries 1 oz
1/4 Whole Fuji Apple Finely Grated 2 oz Peeled and Cored
1/2 Cup Finely Chopped Walnuts
Wellington Assorted Crackers
Instructions
In a bowl, combine the cream cheese, goat cheese, blue cheese, driedcranberries, and apple. Whipping the mixture until fully combined, andno lumps remain.
Roll the cheese into a ball, wrap with saran wrap and place in therefrigerator or freezer to set. It's easier to roll the ball in walnuts once it'sfrozen, but if time is limited, it can be rolled in walnuts once it's fullychilled in the refrigerator for an hour.
If frozen, let the ball set at room temperature for 30 minutes beforeserving.