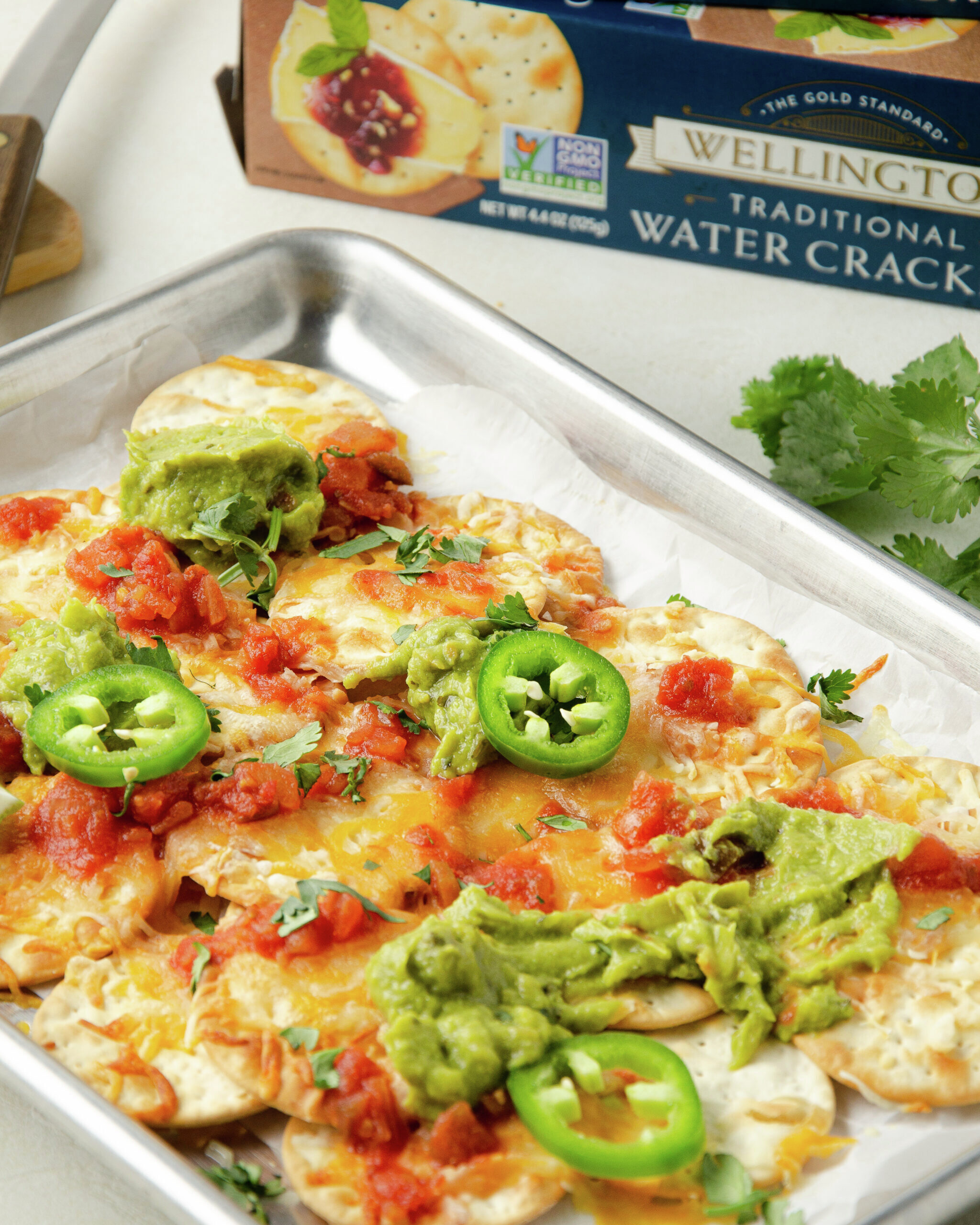 Cracker Nachos
Takes , serves 4.
Ingredients
1 Box Wellington Traditional Crackers
1 Cup Shredded Mexican Cheese
½ Cup Salsa
½ Cup Guacamole
¼ Cup Cilantro, chopped
Jalapeno (optional)
Instructions
Preheat oven to 350ºF.
On a baking sheet lined with parchment paper, spread out Wellington Traditional Crackers and evenly cover with shredded cheese.
Bake 10-12 minutes, or until cheese is just melted.
Once cooked, allow to cool slightly and top with salsa, guacamole and fresh cilantro.