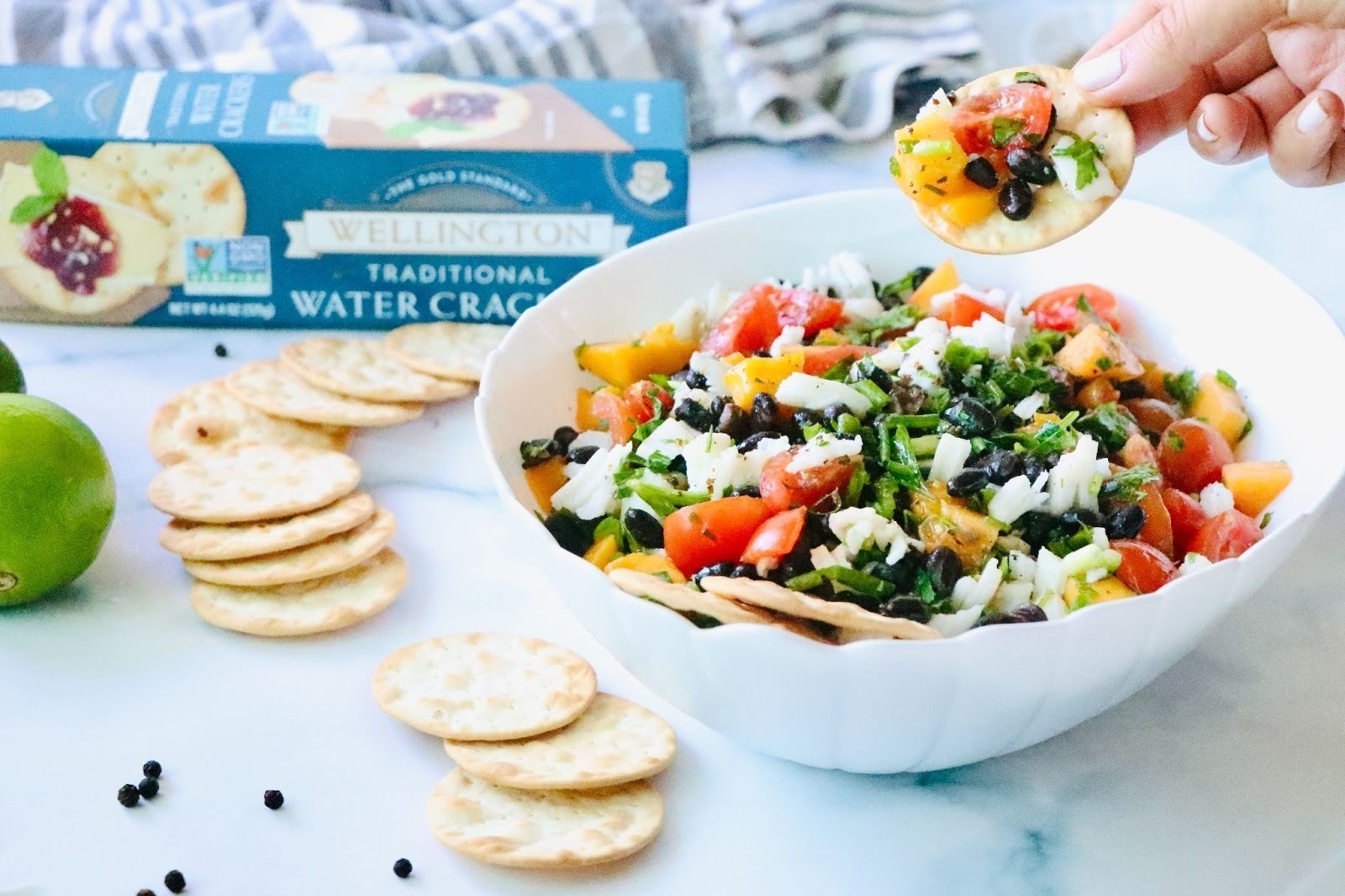 Crab, Mango, Black Bean Dip
Takes , serves 5.
Ingredients
1 can black beans, rinsed and thoroughly drained
1 c mango, (about 1 large mango or 2 small)
8 oz lump crab meat
½ pint cherry tomatoes, quartered
3 green onions, thinly sliced
1 c loosely packed chopped cilantro
2 tbsp lime juice, about 2 limes, juiced
1 tbsp lime zest, from 1 lime
1 tbsp extra virgin olive oil
½ tsp sea or kosher salt
½ tsp cracked black pepper
Wellington Traditional Crackers, for serving
Instructions
Place the black beans, mango, crab meat, cherry tomatoes, green onions, and cilantro in a large bowl. Toss to combine.
Zest one lime over the salsa, then juice and add the juice to the salsa. Juice a second lime and add to the salsa.
Add the extra virgin olive oil, salt, and pepper to the salsa. Toss to combine and serve immediately with tortilla chips. Store in the fridge in a tightly sealed container for up to three days.