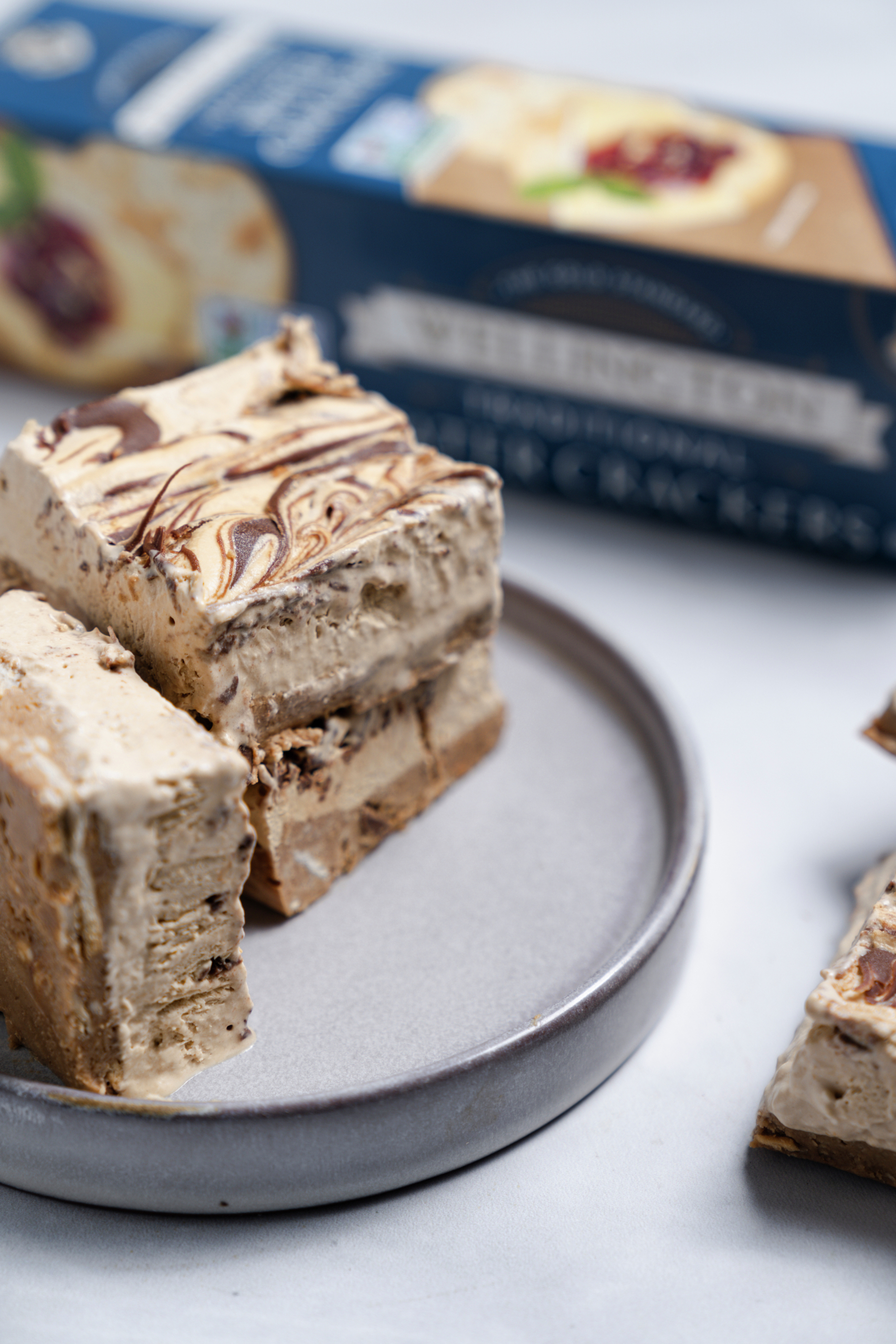 Coffee Ice Cream Bars
Takes , serves 4.
Ingredients
Crust
1 cup Traditional Wellington Crackers, crushed
1 cup dates
2 tsp Highground Instant Coffee
2 tbsp water, optional, only if the crust doesn't come together
Filling
14 oz canned coconut cream, full fat (make sure fat content is high)
2 tsp Highground Instant Coffee
3-4 tbsp maple syrup
2 tbsp Kahlua or Baileys, optional, note Baileys is not vegan
Topping
3 tbsp coconut oil, melted
3 tbsp cacao powder
3 tbsp maple syrup
Instructions
Place all of the crust ingredients, including Wellington Traditional Crackers, in your food processor and pulse until combined or until the mixture is coming together. With a spatula press evenly into the bottom of a 8×8-inch square baking pan previously lined with unbleached parchment paper.
Blend the filling ingredients in the food processor until smooth and spread evenly over the crust. Freeze while you prepare the topping. I freeze mine for at least 45 minutes before I pour the topping over it. If solid, melt the coconut in the microwave. In a small bowl mix the topping ingredients and pour over the middle layer making sure to spread it evenly. (Work quickly if the middle layer is frozen as the top layer will freeze the minute you pour the mixture).
Freeze bars until firm. To serve, let the bars thaw at room temperature for 10-15 minutes and cut as desired.