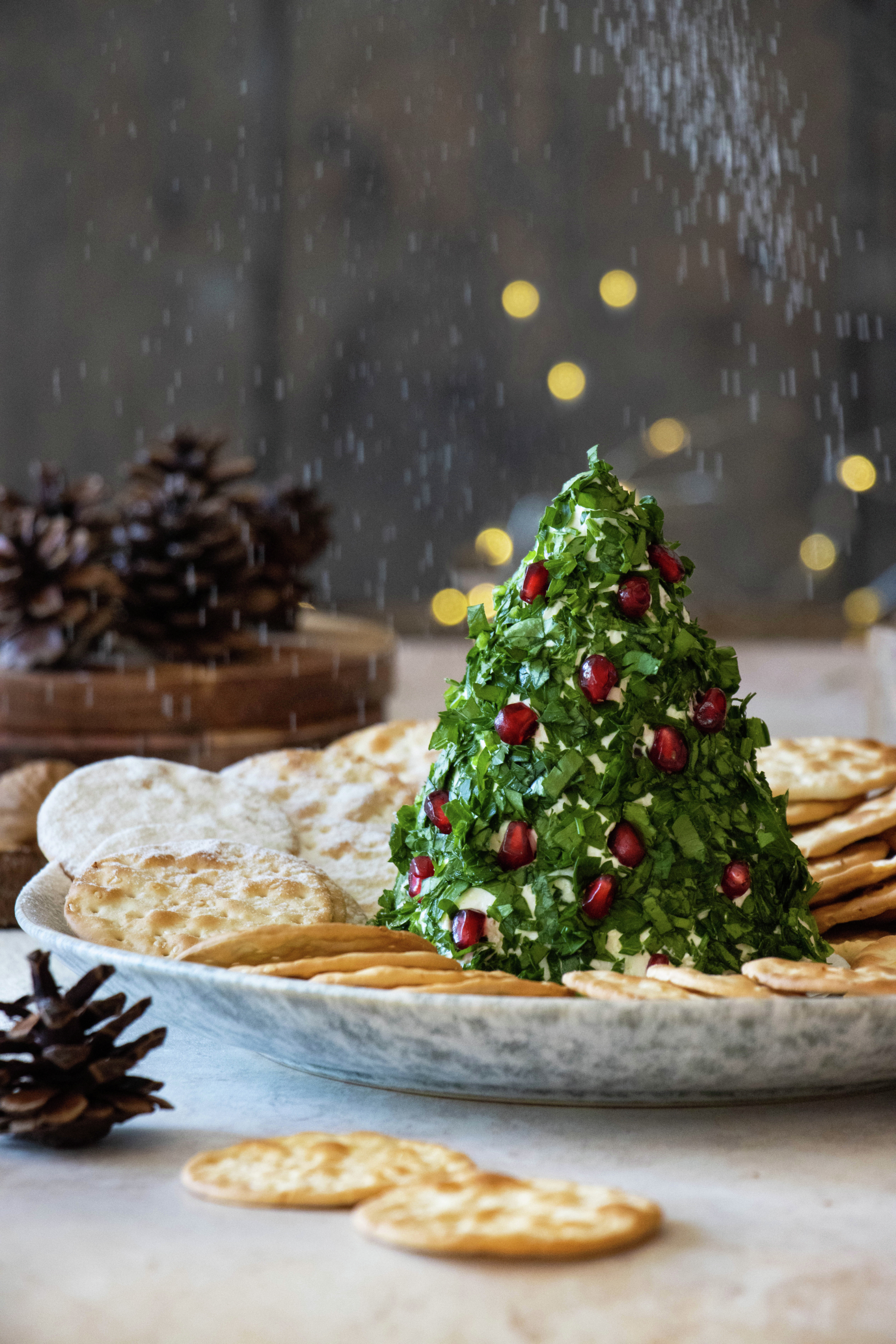 Christmas Tree Dip
Takes , serves 9.
Ingredients
8 ounces cream cheese
8 ounces sharp Cheddar
1/4 teaspoon cayenne
2 to 3 dashes Worcestershire sauce
3 scallions, sliced
Juice of 1/2 lemon
Kosher salt and freshly ground black pepper
1/4 cup very finely chopped fresh flat-leaf parsley
1/4 cup chopped fresh dill
2 tablespoons pomegranate seeds
1 box of Wellington Toasted Sesame Crackers serving
Instructions
Add the cream cheese, Cheddar, cayenne, Worcestershire, scallions, lemon juice and some salt and pepper to the bowl of a food processor. Pulse until the mixture is almost smooth; you still want a few bits of cheese in there. Remove with a rubber spatula to a piece of plastic wrap and wrap up the cheese mixture. Place in the freezer for 30 minutes.
Shape the cheese mixture with your hands into a Christmas tree/cone using the plastic wrap to keep it together. Mix the chopped parsley and dill together on a plate or work surface. Coat the shaped cheese in the chopped herbs.
Transfer the cheese tree to the center of a platter. Decorate with the pomegranate seeds as ornaments. Serve with Wellington Toasted Sesame Crackers.
Recipe Creator: Annie Siegfried