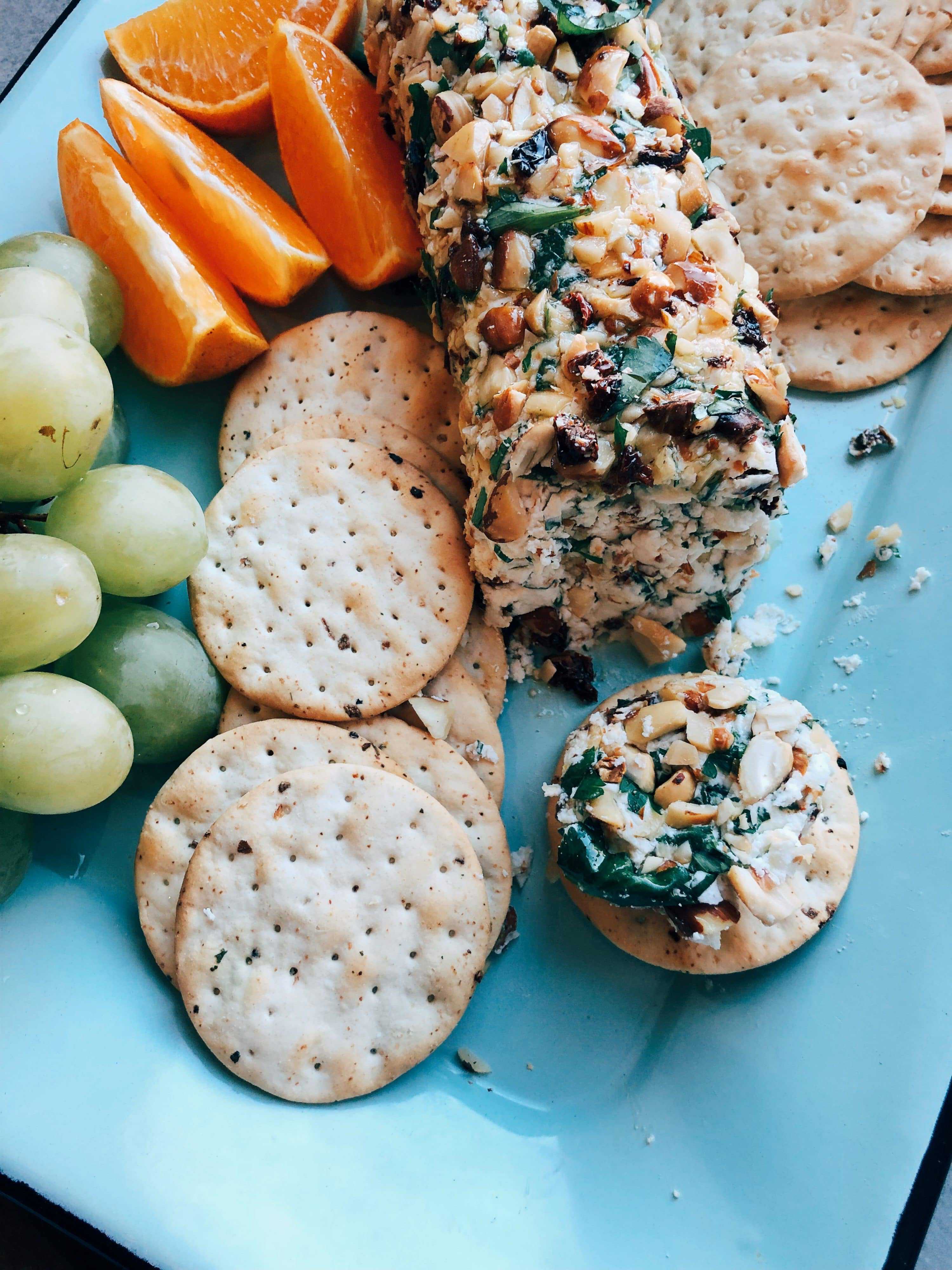 Christmas Goat Cheese Log
Takes , serves 2.
Ingredients
1 Cup Basil (Packed)
1 Cup Olive or Avocado Oil
1 Cup Parmesan (Fresh Grated)
1/3 Cup Shelled Pumpkin Seeds (Pepitas)
2 Teaspoons Lemon Juice
2 Cups Carrot Tops (Green Leafy Part of Carrot, Packed) Approx. 110g
Instructions
Chop the green onion, herbs, garlic and sun-dried tomatoes into small pieces, and add them all to a bowl. Remove about  1 tbsp to use in the coating.
Add the lemon zest and goat cheese to the bowl and stir everything together.
Scoop the goat cheese mixture to a large piece of plastic wrap and form into the shape of a log. Wrap in plastic wrap and freeze 20-30 minutes.
Chop the mixed nuts and combine with the reserved herbs and sun-dried tomatoes.Spread them out evenly on a cutting board to be about the width of the cheese log.
Place the chilled cheese log in the middle of the nut mixture and start to roll and press nuts on all sides. Once the cheese log is covered in nuts, put it in the refrigerator until it's time to serve.
When ready to serve, remove cheese log from refrigerator 15 minutes early so it can soften. Drizzle with olive oil just and serve with Wellington Crackers, sliced fruit, and vegetables!