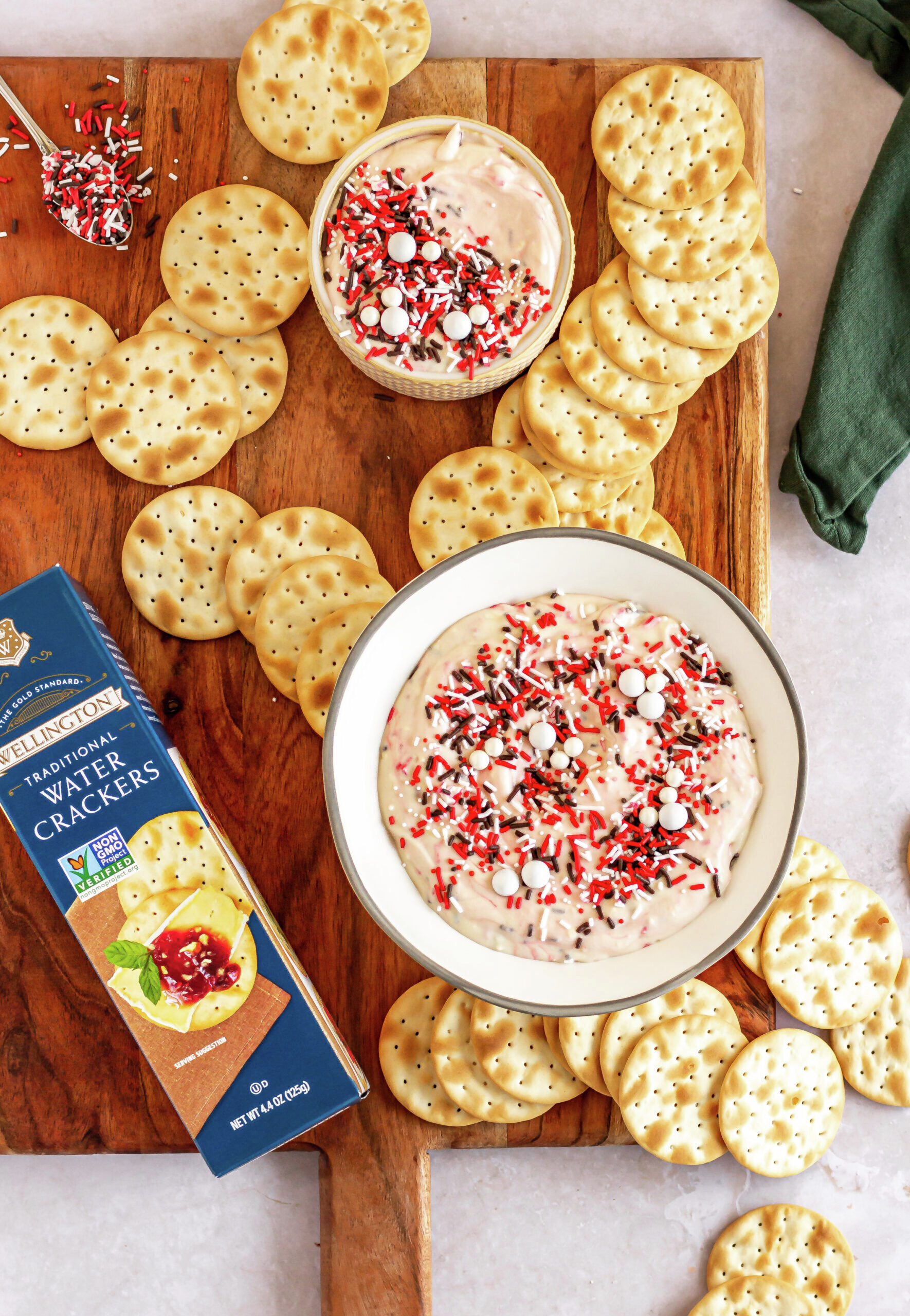 Christmas Cookie Dip
Takes , serves 2.
Ingredients
4 oz cream cheese, softened
4 oz unsalted butter, softened
1/2 cup greek yogurt, at room temperature
1 tbsp vanilla extract
1/2 cup-3/4 cup powdered sugar
1/4 cup assorted Christmas sprinkles, plus more for topping
Wellington Traditional Crackers
Instructions
Combine cream cheese and butter in a large bowl. Using a stand mixer or electric hand mixer, beat for about 1 minute, until smooth.
Add the greek yogurt and vanilla and mix again for another minute until well combined.
Add powdered sugar, starting with 1/2 cup, and beat until combined and slightly thickened. Taste and add more powdered sugar if desired.
Use a rubber spatula to gently fold in Christmas sprinkles. Transfer the dip to a serving bowl, top with more sprinkles, and serve with Wellington Traditional Crackers.