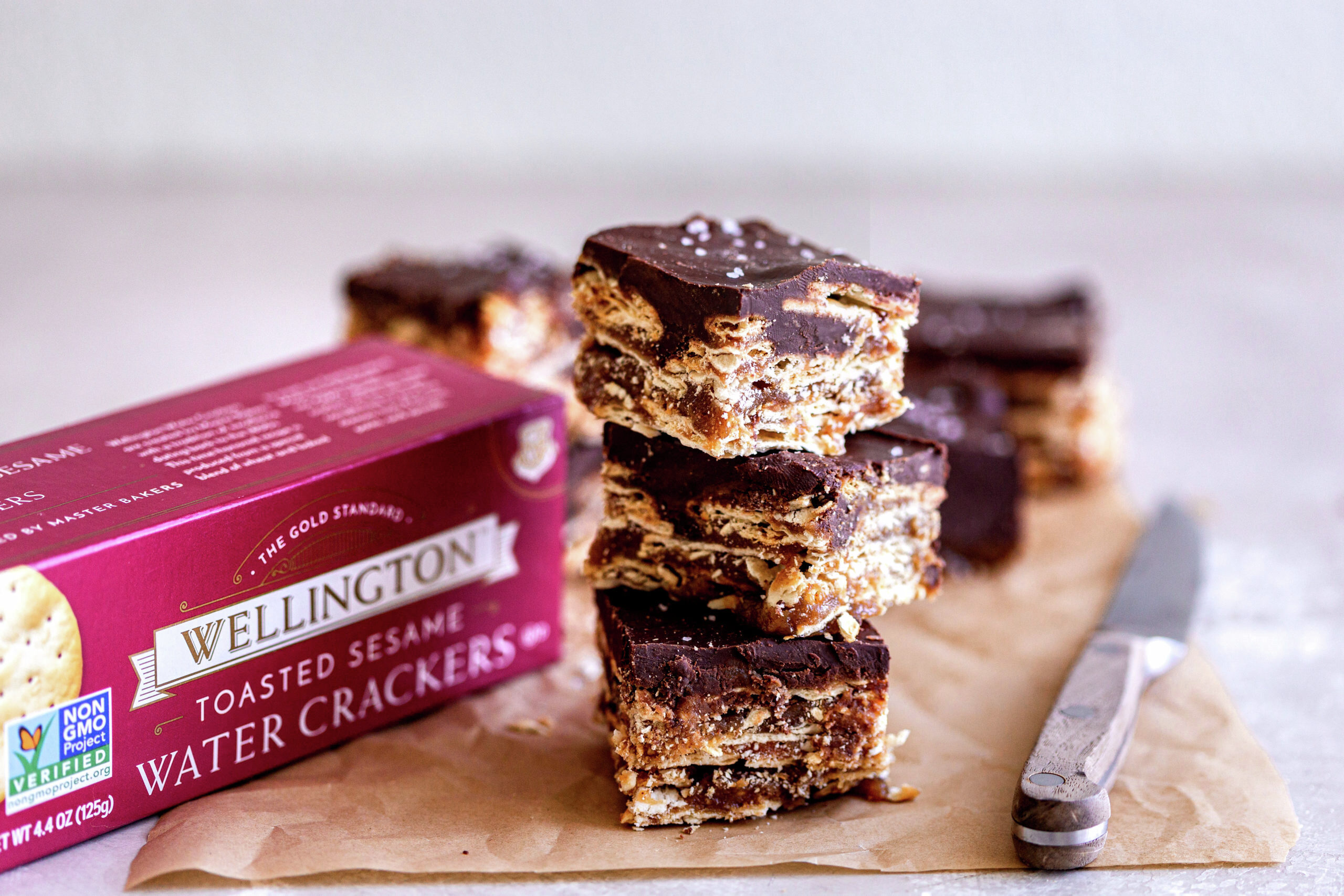 Chocolate Peanut Butter Candy Bars
Takes , serves 16.
Ingredients
1 1/2 cups of crumbs from Wellington Toasted Sesame Water Cracker
1 cup white sugar
3/4 cup packed brown sugar
3/4 cup butter, cubed
1/3 cup milk
2 sleeves Wellington Toasted Sesame Water Crackers, about 75 crackers
1 1/2 cups semi-sweet chocolate chips
1 1/4 cups peanut butter
Instructions
In a large saucepan, combine the cracker crumbs, sugars, butter, and milk. Bring to a boil, stirring constantly. Cook and stir for about 5 minutes more.
Grease a 9×13 pan and place a single layer of Wellington crackers along the bottom. Top with half of the graham cracker crumb mixture. Repeat layers once and then top with the remaining Wellington crackers.
In a microwave safe bowl, combine the chocolate chips and peanut butter. Microwave on low, stopping to stir occasionally. Do not over cook or the chocolate will burn. Pour over the crackers and refrigerate until firm. Cut into bars and enjoy!